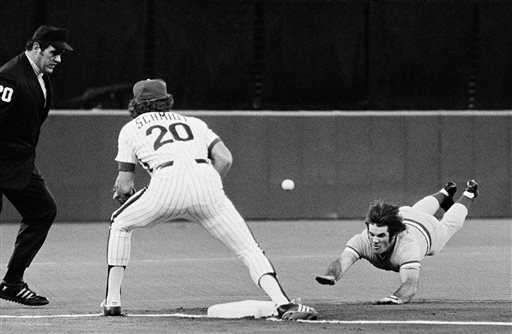 If you're a discerning NewsCut reader, you could probably tell by my March post that I think it's time to let Pete Rose back into baseball. The clue I gave was the headline, "It's Time to Let Pete Rose Back in Baseball." Subtle, indeed.
Today, Major League Baseball Commissioner Rob Manfred said "no" to one of the greatest hitters in baseball history.
Maybe he came to his conclusion the same way I did, watching him on Fox Sports' coverage of the postseason, which teamed Rose up with Alex Rodriguez, and Frank Thomas. The studio show quickly became must-see sports TV. It also reminded us why Rose, boorish as ever, is the guest you can't wait to leave.
To be sure, boorishness isn't a disqualifier for the Baseball Hall of Fame, which is the primary reason Rose wants back into the game.
But Manfred didn't need to base his decision on Rose's demeanor. He could make the case on his stupidity alone. Stupidity, too, isn't a disqualifier but it's what's keeping Rose out of the game, probably forever.
Here's Manfred's statement regarding his decision.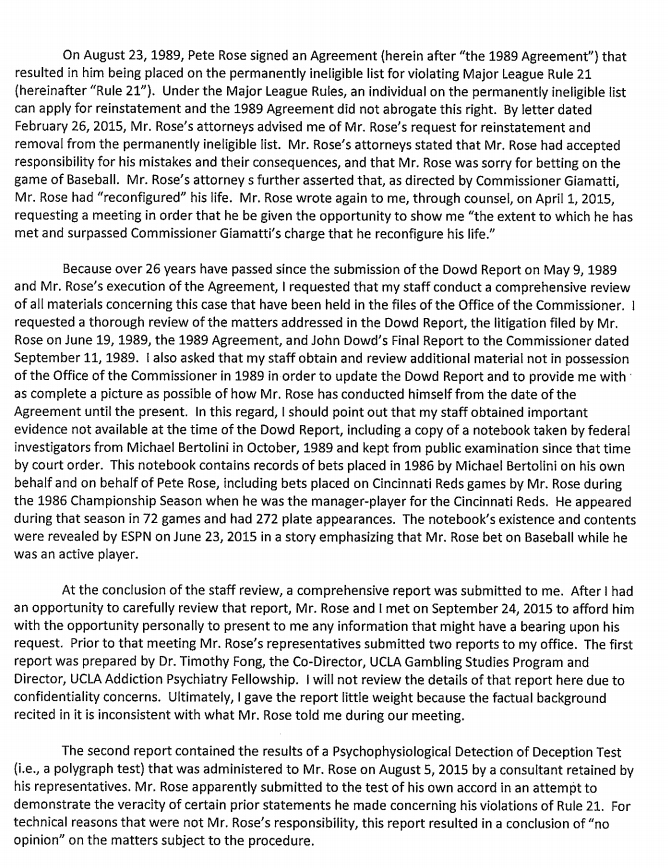 Rose has had 27 years to get his story straight. And yet he still seems to be claiming an innocence, a question that was more than answered in the investigation into his betting on baseball.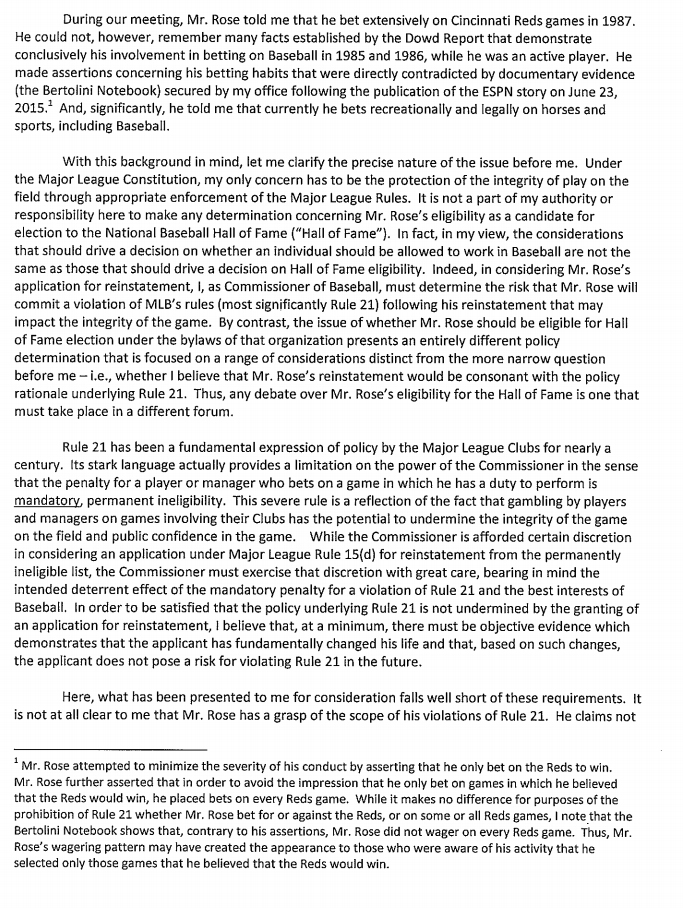 It didn't help Rose's cause that he's still betting on baseball.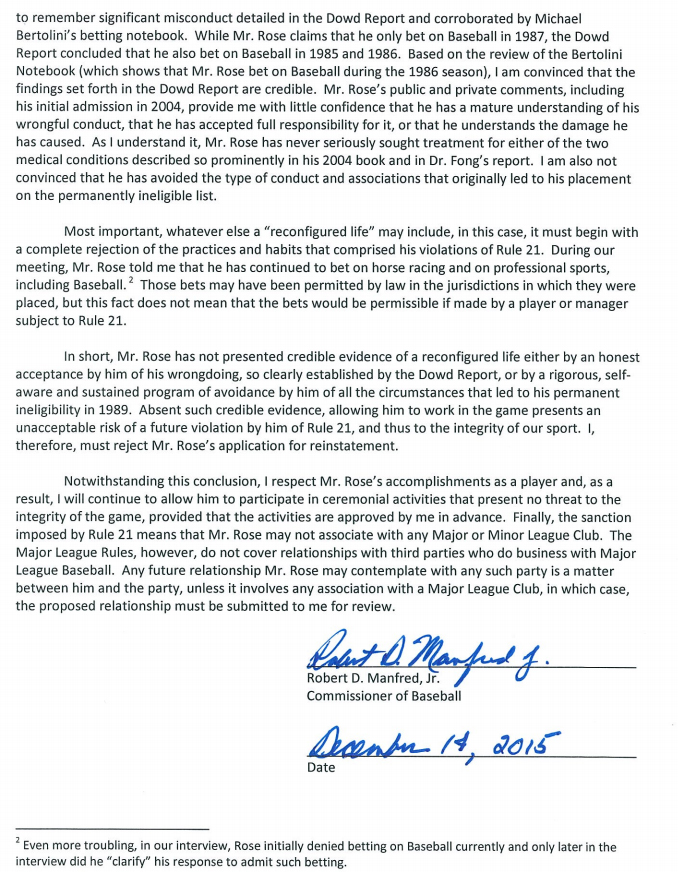 "You don't know which way to read anything," Rose said after his meeting with Manfred during the investigation "All I knew is, I was truthful to him, and he asked a lot of questions, and I had a lot of answers. We got along good, I thought."
And maybe they did. But Pete Rose may not yet realize that he's also a compulsive liar who can play a lot of roles for his audience, but a sympathetic figure is not one of them.