Oh, you think you married well? Terrific.
This well?
Not since "the lady in pink" has the state of hockey been so smitten with an attendee at a Minnesota Wild game.
Who is she?
Erica Skuta, a Minnesota Wild fan living in New Zealand, Yahoo Sports reported this week.
The couple got married Saturday, just before the Wild blew a big lead.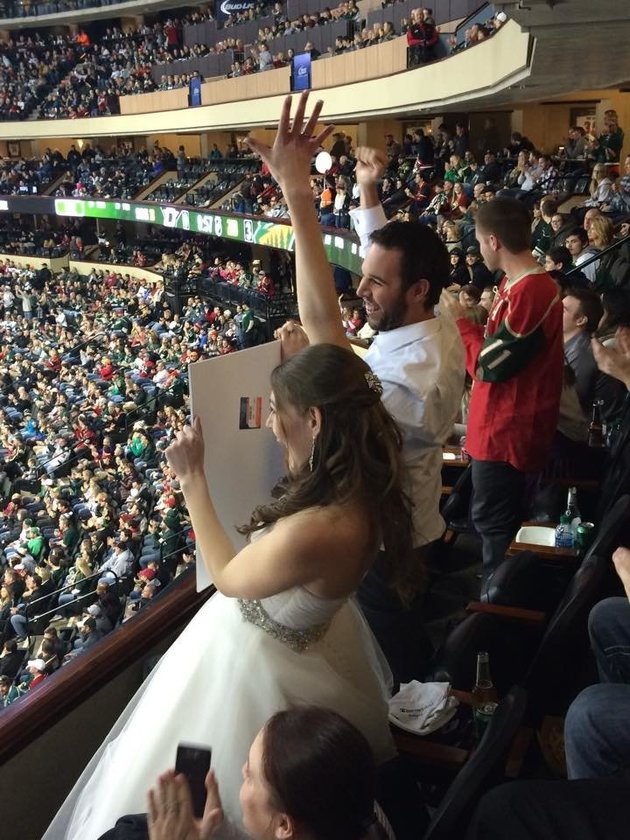 "We wanted to do something a little different and since we're both such huge Wild fans, we thought this was the perfect post-wedding celebration," the groom, Lewis Blake, tells The Huffington Post today. "We both decided we wanted to carry on the festivities and stay in our wedding attire, especially since Erica only gets to wear the dress once."
The couple met in 2011 when they worked at a summer camp counselors in Maryland.
"All we wanted was to get on the Jumbotron. We just never thought eating a burger in a wedding dress would go viral," he said.