Downstream on the blog here today people are arguing about whose fault it is that the U.S. isn't rated as the "best country in the world."
Here's one answer, provided by a Facebook post today from the Minnesota State Patrol. It's ours.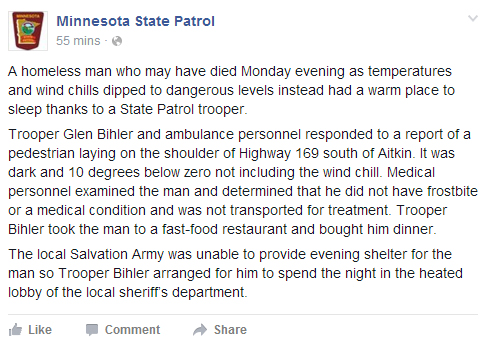 Typical of online outrage, commenters are blaming the Salvation Army and churches for not doing more. Nobody seemed particularly alarmed or embarrassed by the fact a person was homeless in the first place.