Here's your daily dose of sweetness:
A 93-year-old veteran from Virginia has reunited today with the 88-year old Australian woman with whom he shared a wartime love.
Norwood Thomas and Joyce Durrant Morris were 21 and 17 when they met in London just before D-Day.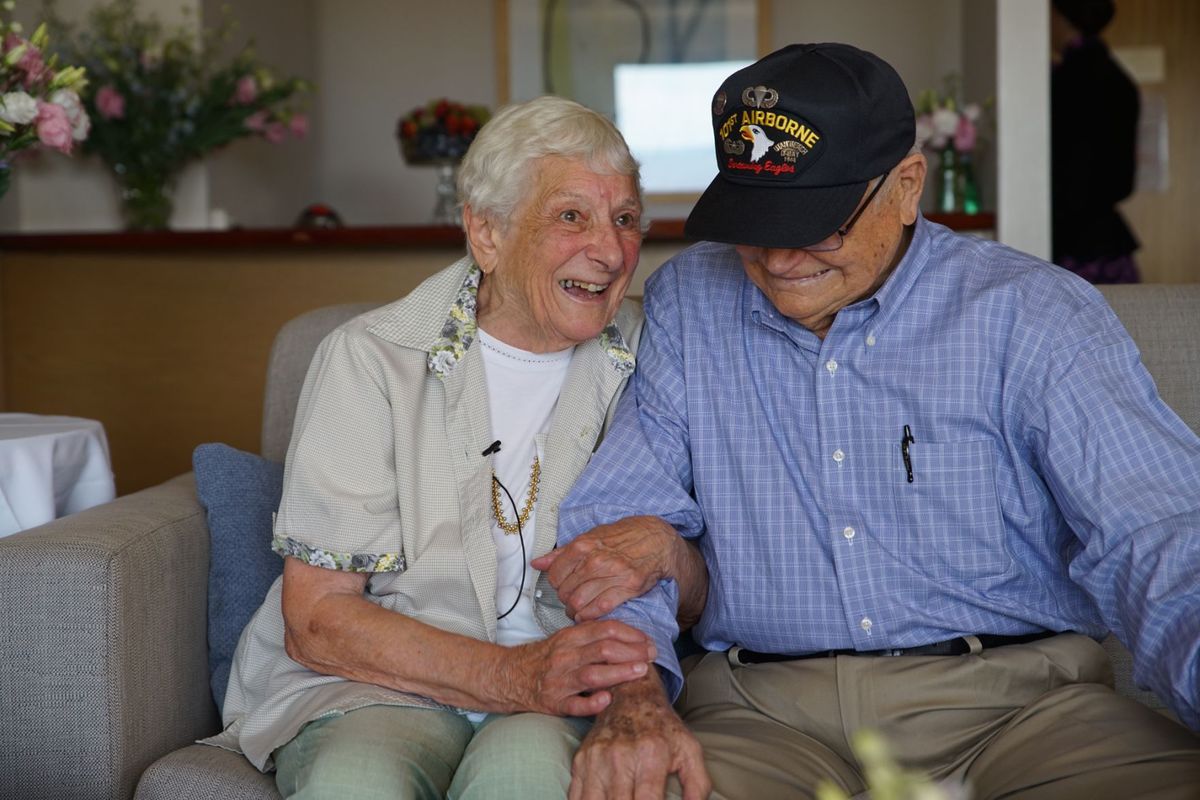 "After the war, my orders to go home came so quick there was no real chance to even say goodbye," Thomas said.
They wrote letters to reach other but when Thomas asked Morris to come to America and be his wife, she somehow misinterpreted the letter to say he'd found someone else. So she stopped writing.
On a whim last year, she asked her son to to look Thomas up on the Internet and he found the vet in a Virginia Pilot series about veterans.
They reunited via Skype late last year and a GoFundMe campaign helped raise the money to make this morning's meeting possible.
"I have no idea if there'll still be romantic feelings," he said a couple of days ago. "But at the very least, I'll get to spend time with an old friend. Just sitting and reminiscing will be wonderful."
More veterans: Brothers in arms share 75th anniversary celebration (Duluth News Tribune).