Fargo North High School's nightmare is over.
Joshua Renville, the North Dakota kid who wanted to pose with the flag and a gun for his yearbook photo has agreed to drop the gun.
He'll go with a bald eagle instead, the Fargo Forum reports.
Administrators rejected the gun photo several months ago, which prompted a stand-off between Renville's father and the school officials.
They'll settle on this.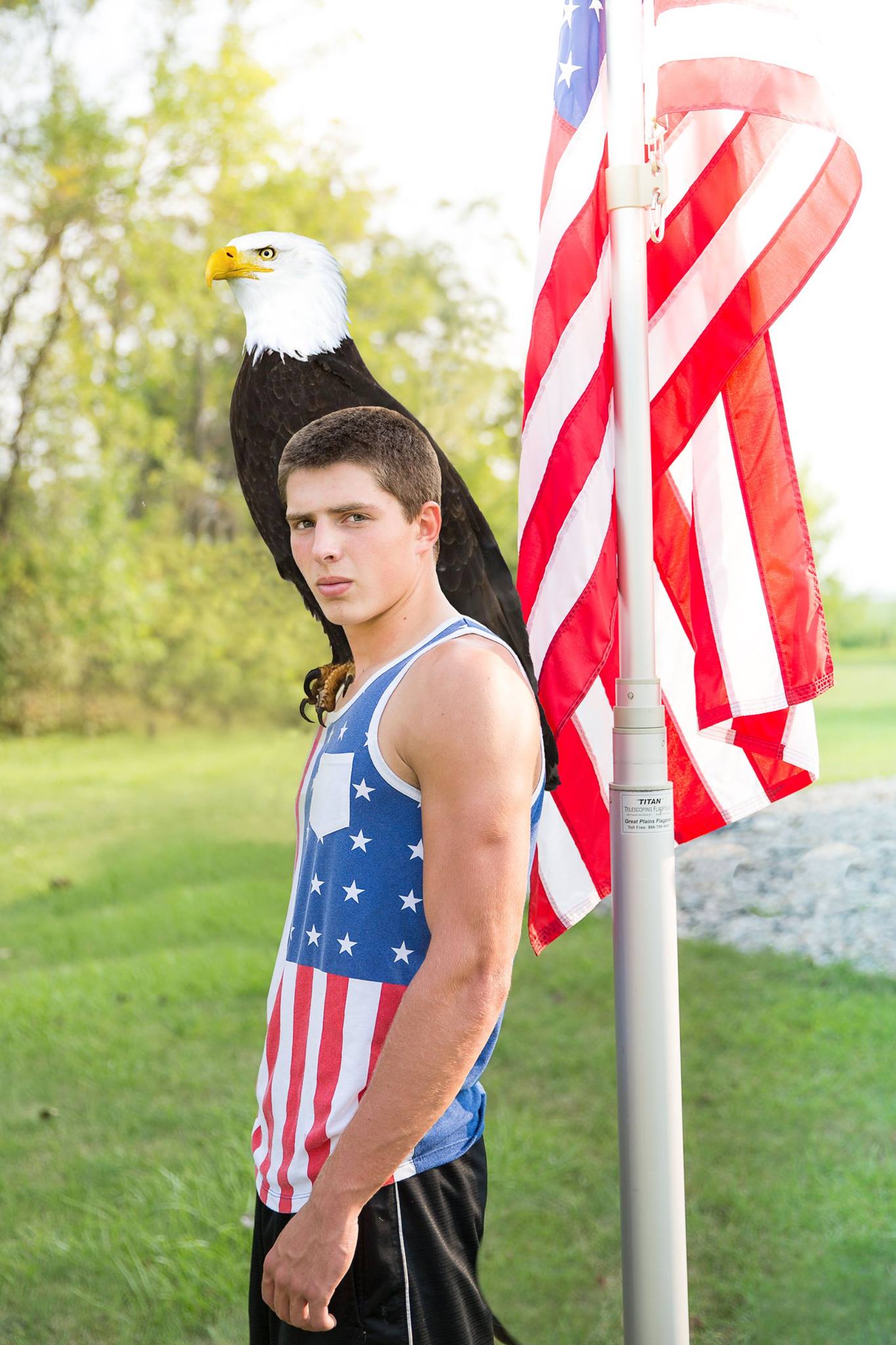 Renville's gun was replaced by the eagle in a Photoshopped version. His arm was also removed.