This is 50 years of memories going up in smoke.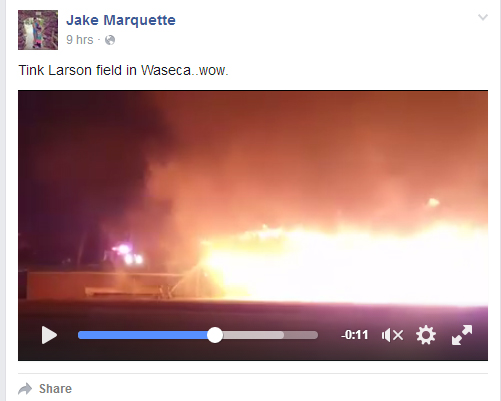 Tink Larson Field in Waseca burned to the ground last night.
People took to Facebook to share their grief over the loss of the ballpark, but it had to be particularly difficult for the man for whom the stadium is named.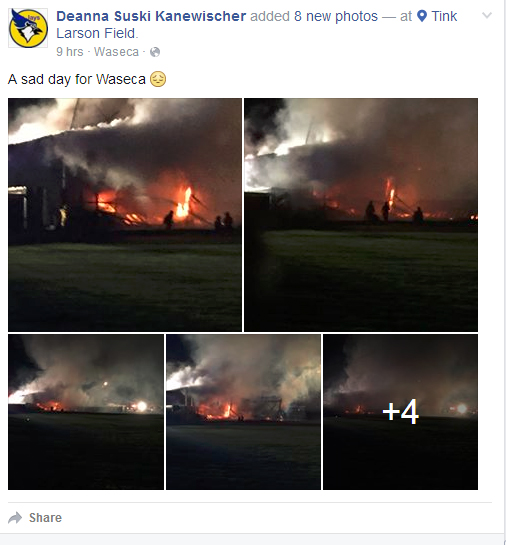 "It was 50 years of our lives," Tink Larson told KARE 11 last night. "I'm just devastated. I have so many memories there, a lot of great players, a lot of great games, a lot of great friendships developed in the clubhouse. It was my whole life."
The ballyard was part of the 1930s Works Progress Administration, President Roosevelt's attempt to lift America out of the great depression. The ballpark, a classic small-town America ballpark, was named for Larson in 1994. In the '70s, the place was falling apart and Waseca was ready to demolish it when Larson stepped in to urge the city to fix it up, insisting that it was a town jewel.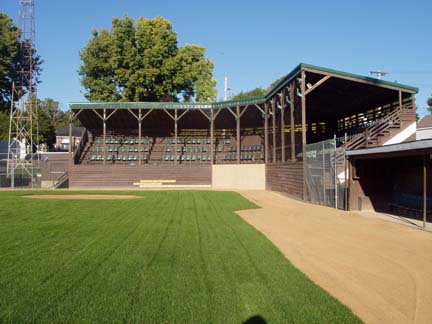 It was the home of all things baseball in Waseca. Who took care of the beauty on which the kids spent their youth? Tink Larson.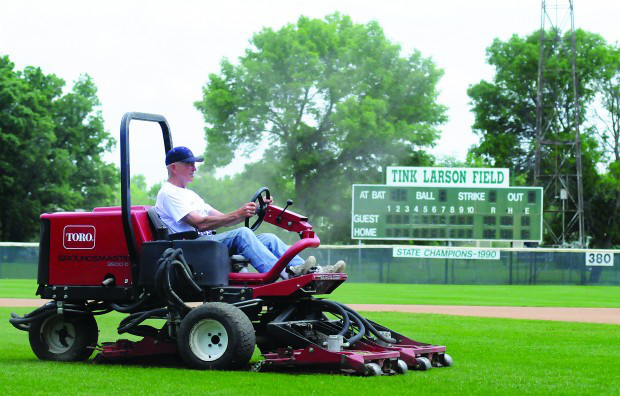 The Waseca County News documented Larson's love of the field in 2013:
Larson first came to town in 1967 when he took his first teaching job at Waseca High School. Since then, he has compiled more than 2,500 victories coaching several levels of baseball and a 420-280 record, including a Class A state championship in 1990, when he was a high school coach. This year, Larson was one of six coaches from across the country inducted into the American Baseball Coaches Association's Hall of Fame, an honor he considers the most prestigious he's received.

On top of coaching, Larson began taking care of the field more than 40 years ago, making the ball park his second home. His actual home, which the Larsons moved into in 2003, is located across the street from the ball park, allowing Larson to peer out his front window and view Tink Larson Field.

"He's been volunteering his services of maintaining the infield and mowing the grass for a long, long time," said Waseca parks director Mark Bartelt, who grew up playing baseball in Waseca and was part of Larson's first high school class. "He saves the city and park staff an immense amount of time by contributing his service in making the field one of the beauties of the state."
His wife sold concessions at the field. A son ran the scoreboard. The family dog — Harmon Killebrew — is buried in the outfield.
"A lot of times I'd go home tired, exhausted, but then our children were always here," Sharon Larson told the Waseca County News. "All three of our children were raised down here helping in the concession stand, and that always was a big help. So they all grew up supporting the program here."
"It's kind of like when I die, it'd be kind of nice if they'd bury me here, but they probably don't let you do that anymore," Larson said.