What does it look like when someone opens fire on you because you tooted your horn at them at a green light at a major Minneapolis intersection?
It looks like this.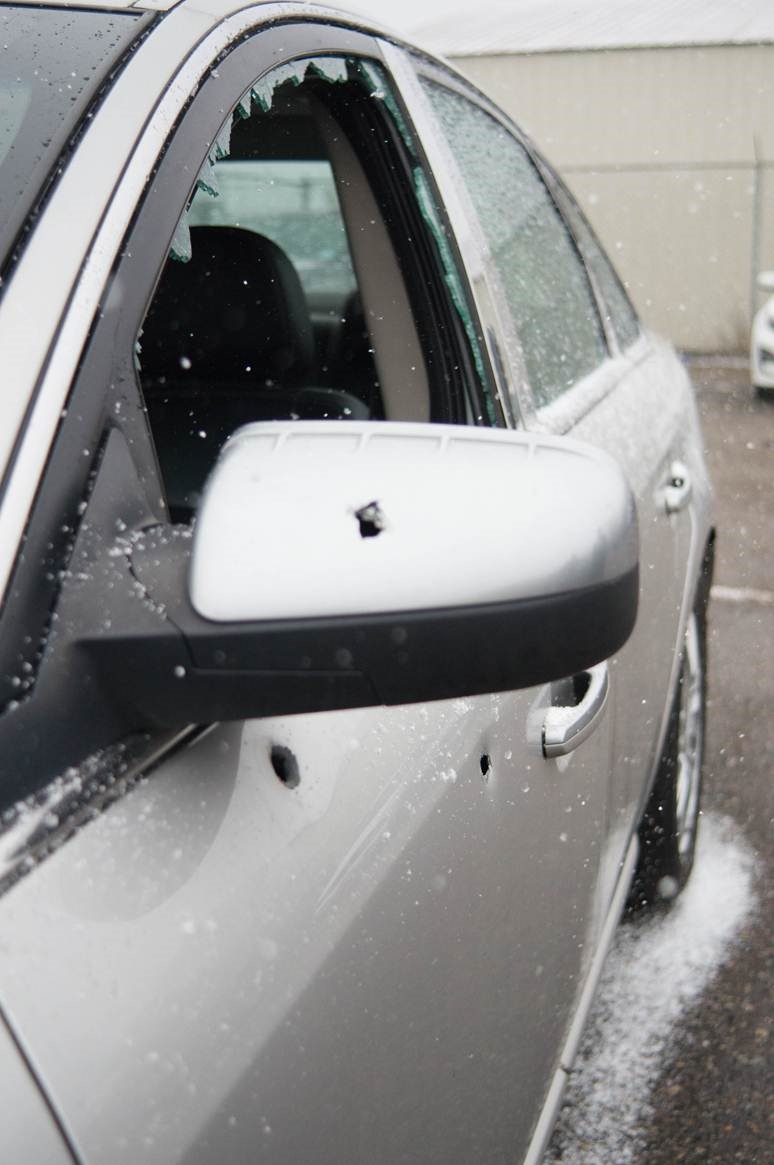 Minneapolis police this afternoon released photographs of the victim's car in Tuesday's road rage shooting at Lyndale and Groveland in Minneapolis.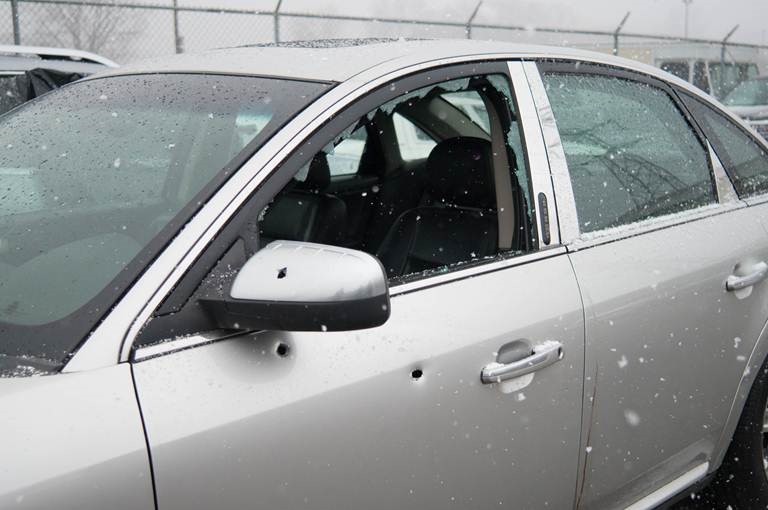 The identity of the victim hasn't been made public. Officials today said they took care not to reveal too much of the car so as to minimize the chance she could be identified.
Several people were inside this Jeep Cherokee, according to authorities.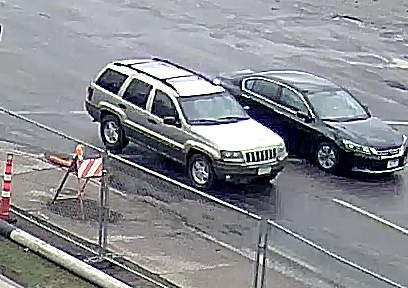 The 39-year-old victim was shot four times and is being treated for non-life-threatening injuries.