If not for this picture, Pvt. John P. Sersha's gravesite in Europe would only carry the name "X7429" and his family in Eveleth, Minn., would never know what happened to him.

"I was drawn to that photo for years and years," Dick Lohry, Sersha's nephew, tells North Carolina's Fayetteville Observer newspaper.
He was given the picture of a memorial plaque at the Neuville Military Cemetery in Belgium in 2005, taken years earlier by a couple who "found themselves in the Minnesota church where Lohry was pastor."
It prompted Lohry, who was a 1-year-old when his uncle was killed, to renew the family search for Sersha's remains.
Sersha joined the 82nd Airborne after the Invasion of Normandy, and landed on the front lines of a battle in Holland on Sept. 23, 1944. Four days later, he was listed as missing in action.
Says the Observer:
The name, among a list of troops deemed missing in action during the fighting in Holland, helped spur the creation of a veterans memorial in Virginia, Minnesota, near the family home.

That memorial attracted media attention, which was found online by Danny Keay, a former Army sergeant who was living in Germany and who Lohry described as a "military archeologist."

Keay contacted Lohry through another family member shortly after the memorial was unveiled. He had documents from the war and shortly thereafter that showed that Sersha may have been identified.

According to those records, the remains thought to belong to Sersha were discredited for two big factors:

One, the dental records didn't match. Despite the remains missing the same five teeth Sersha lacked, officials said cavities did not match.

Two, the skeletal remains found in Holland were said to have belonged to a man one-and-three-quarters inches taller than Sersha.

But Lohry was undeterred. The remains were found close to where Sersha's bazooka team was last thought to be fighting. And the remains of Sersha's two teammates already had been found, Lohry said.

"It was emotional," he recalled. But the search wasn't quite over.

First, he showed the dental records to dentists in Germany and the United States. Both determined that the anonymous remains were likely Sersha.

Then, Lohry took the records on the skeletal remains to a medical examiner. They found that the Army overestimated their measurements by at least three-quarters of an inch, meaning the remains were much closer in height to Sersha.

Armed with that information, Lohry took the case to his congressman and learned he needed to submit a formal request for the remains in Belgium to be disinterred and tested.

On March 26, 2015, Lohry submitted that document, written in report form stating his case for why he thought the remains were his uncle and the support he had gathered from professionals.

That December, the request was approved and the remains were removed and shipped to the United States. There, officials tested the remains against DNA taken from Lohry and Sersha's brother.

In March, Lohry learned the results were a match.

"I was not surprised," he said. "I knew it would happen. I knew it was him."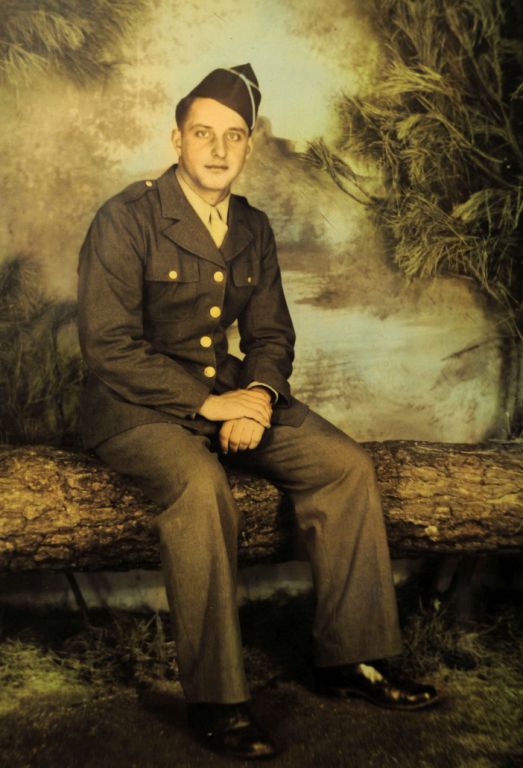 The DNA Identification Laboratory used mitochondrial DNA, Y-chromosome DNA, and autosomal DNA analysis, which matched Lohry, and Sersha's brother, Paul, now 97.
He and a sister will be graveside on Saturday in Eveleth when their brother's remains are buried.