The strength of the First Amendment comes from our insistence on extending it to some pretty despicable people, but Antonio Dion Washington-Davis isn't going to be one of them.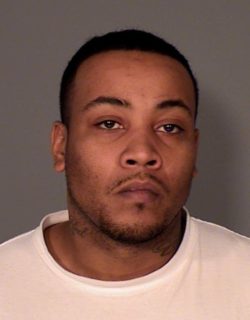 Washington-Davis, from Brooklyn Park, ran a family sex-trafficking ring. He and his family members started romantic relationships with teenagers, then coerced them into becoming prostitutes for them.
This is the Minnesota Supreme Court's description of Mr. Washington-Davis' modus operandi:
J.M. testified that she first met Washington-Davis in 2008 and continued to work for him through 2011. Washington-Davis took photos of J.M. while she was at his uncle's house, posted the photos in online advertisements, and set prices for her services.

Washington-Davis kept all the money from her performance of sex acts for hire, and he became verbally and physically abusive if she attempted to withhold money from him.

J.M. twice went to the police to report she was being trafficked, once after being slapped, and again after Washington-Davis drove her outside of the Twin Cities, forced her to work out of a hotel room, took all the money she earned, and physically abused her.

For his conduct involving J.M., Washington-Davis was convicted of one count of second degree promotion of prostitution…
Once he got women to let him take their pictures, he posted them online on Backpage.com and solicited business.
Eventually, he and his family were arrested and the ring broken up.
That's when Washington-Davis asserted that offering for prostitution women whom he occasionally beat up is protected under the First Amendment, according to court documents.
Specifically, Washington-Davis contends that the statute applies to people who promote and solicit consenting adults to participate in constitutionally protected films or photographs involving sexual contact.

According to Washington-Davis, not only does the statute reach individuals who hire actors to engage in sexual contact for the purpose of filming pornographic or other sexually explicit films, but it also applies to those individuals involved in production-related activities, including the transportation of actors to a film set, actor recruitment, leasing or renting space for film production, and the solicitation of film business in general.
"To the extent the statute regulates speech at all, speech in soliciting women to be prostitutes and promoting the prostitution of them has no lawful purpose, but rather is aimed at furthering the commission of a crime," Chief Justice Lorie Gildea wrote in an opinion today.
Gildea acknowledged that the First Amendment protects the solicitation and promotion of consenting adults in a porn film. But…
The hiring of adults to perform or pose in a sexually explicit film or photograph is done for the purpose of making a film or photograph. Thus, the speech of those involved in a commercial adult-film production will not usually violate the statute. Their speech will fall under the statute only if the State can meet its high burden to show the purpose in hiring the actors to engage in sexual acts was to sexually gratify the performers.

But even assuming that the statute does, as Washington-Davis argues, restrict some amount of protected speech, that restriction does not automatically render the statute unconstitutionally overbroad. Rather, such a restriction dictates that we reach the second step in an overbreadth analysis, which requires that we determine whether the restriction is substantially overbroad "in relation to the statute's plainly legitimate sweep."

A statute is substantially overbroad in violation of the First Amendment if, in addition to prohibiting unprotected speech, it also prohibits a substantial amount of constitutionally protected speech. And, in cases such as this, "where conduct and not merely speech is involved," the overbreadth of a statute must not only be substantial, but "real" as well.

That standard is not met here.
Gildea said there is no evidence that protected speech is being "chilled, or is likely to be chilled, as a result of the promotion and solicitation statute."
Washington-Davis was sentenced to 36 years in prison in December 2013.
"I'm stunned by the extent to which you identify yourself as the victim," Ramsey County District Court judge Rosanne Nathanson told him as she sentenced him.