For the first time since 2009, Clown Camp, which made La Crosse, Wis., somewhat internationally famous in the clown community, is back in town, the La Crosse Tribune says.
It's serious business, apparently. More than a hundred people from around the world are learning the art, first taught at UW La Crosse by Richard Snowberg in 1981.
He was the school's I.T. guy back in the day. And, as I wrote in a post in 2014, he rolled along with Clown Camp for 25 years until UW gave the camp the boot, thanks to the lawyers.
[Insert obvious clowns and lawyers joke here]
In July of 2008 the university abruptly notified Clown Camp® that facilities could no longer be made available to continue to program.

The stated reason was one of liability. Future programs would need to be re-located to other off campus facilities. The program offices had to be shut down, and all personal items, as well as remaining supplies and equipment were to be removed from the two campus storage facilities, and the two offices.

Over 160 cases of items were packaged and removed from campus by the second week of August. Left behind as property of the university were computers, five printers, filing cabinets, storage cabinets, office furniture, video equipment, digital cameras, display systems, unicycles, and office supplies.
Related — or maybe not : A clown shortage developed by 2014.
But, apparently, there will now be new clowns in the pipeline.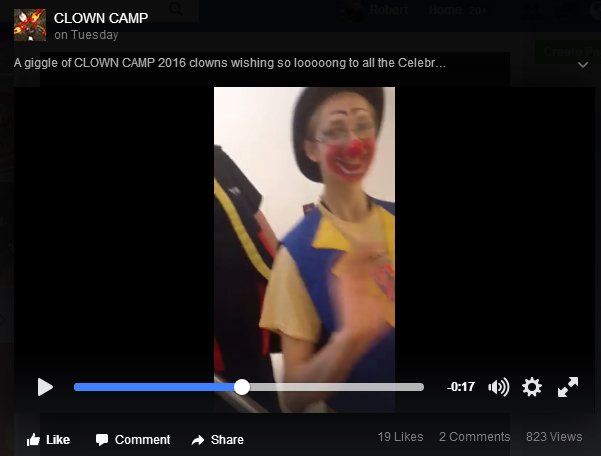 Viterbo University, a Roman Catholic school in La Crosse, is letting the clown school, which runs until Friday, use its facilities.
Seminars scheduled today include Clowning the Japanese Way, Birthday Party Clowning, Gospel Magic, Face Painting with Sponges, and Staging and Storytelling.