The Chicago Tribune is rightly getting some pushback today for its tone-deaf front page coverage of last evening's historic moment when a woman was nominated to be the president of the United States by a major party.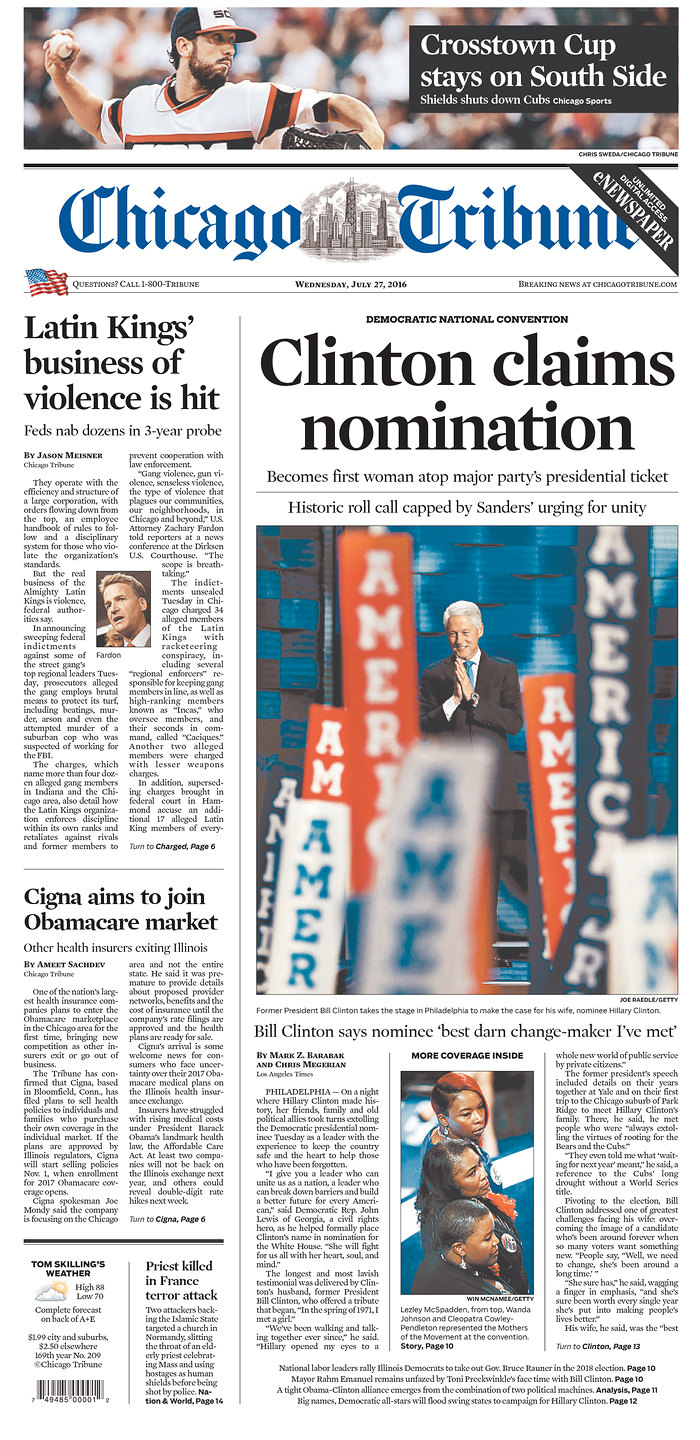 How hard would it have been to include a picture of the newsmaker?
Let the Duluth News Tribune be your guide.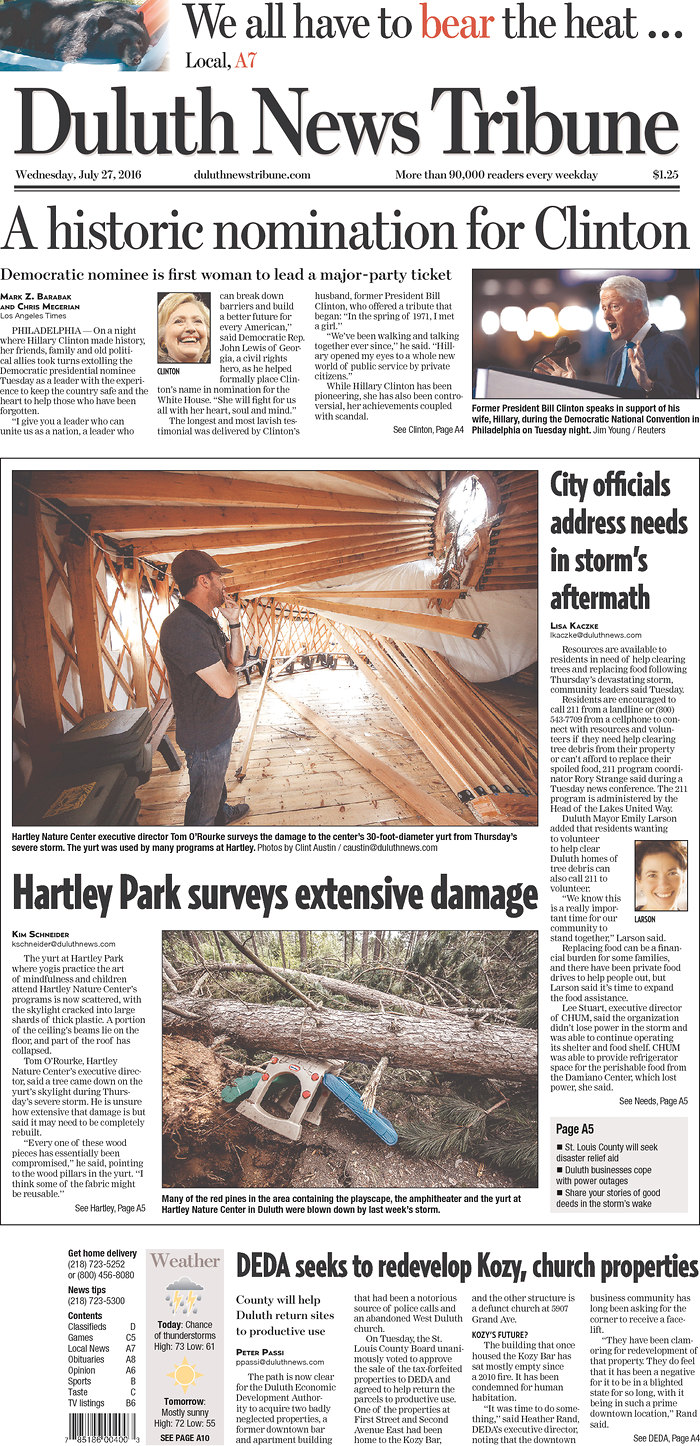 The Wisconsin State Journal? What's your verdict?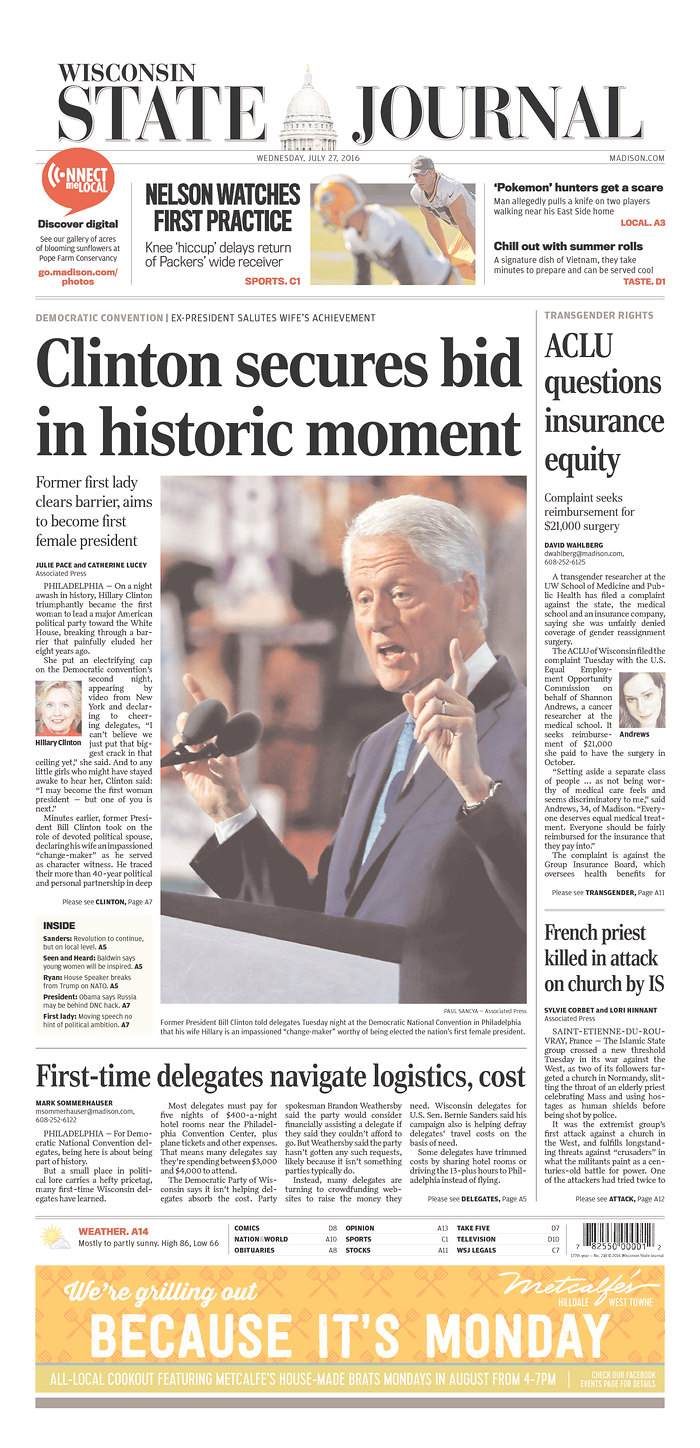 "If only the nominee had made an appearance at the convention" you say?
She did.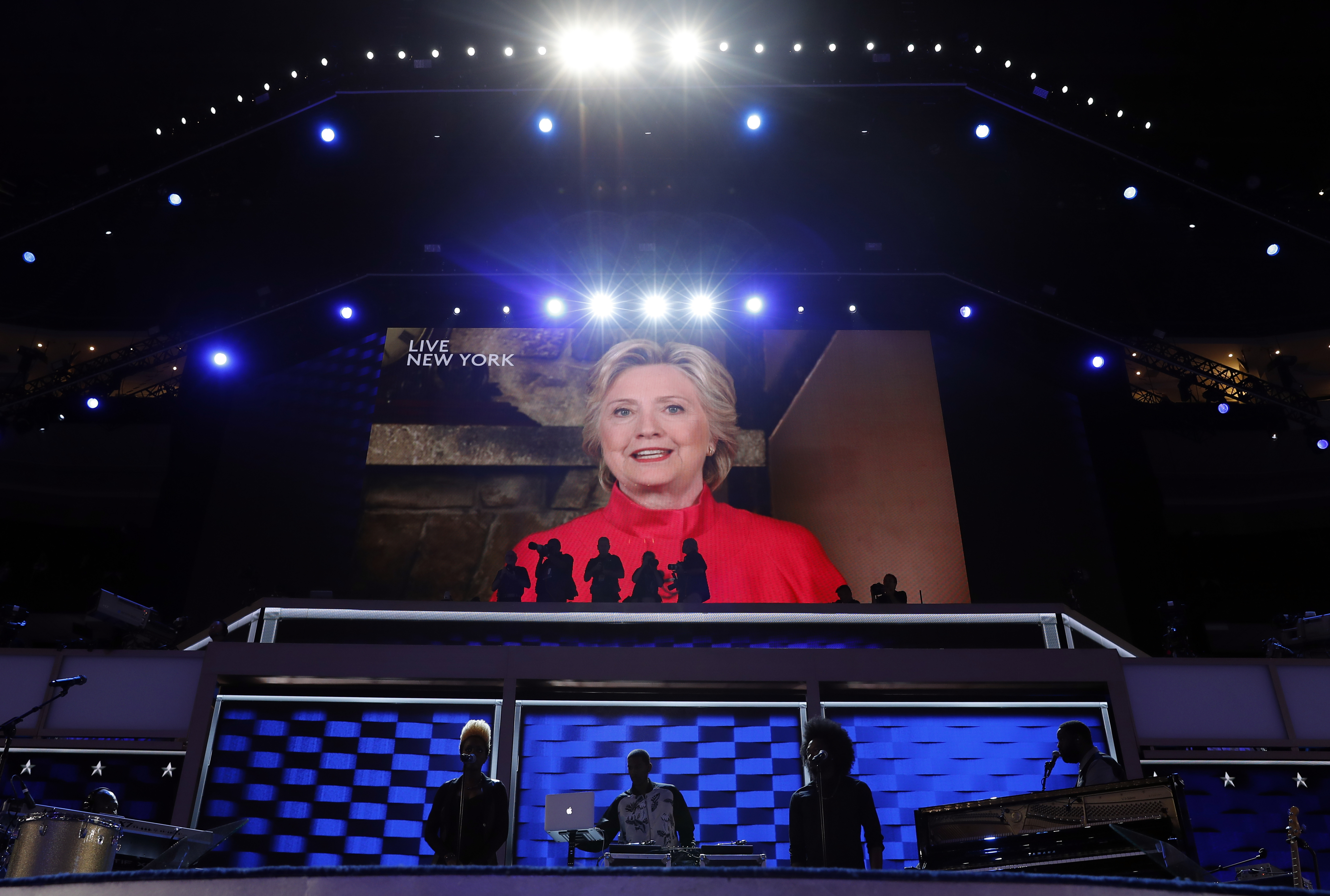 Update 11:58 a.m. 7/28-
From my mom who is vacationing in Seattle, an apology in @seattletimes for putting Bill Clinton on the front page pic.twitter.com/W65dT6GeY4

— Kathryn Varn (@kathrynvarn) July 28, 2016