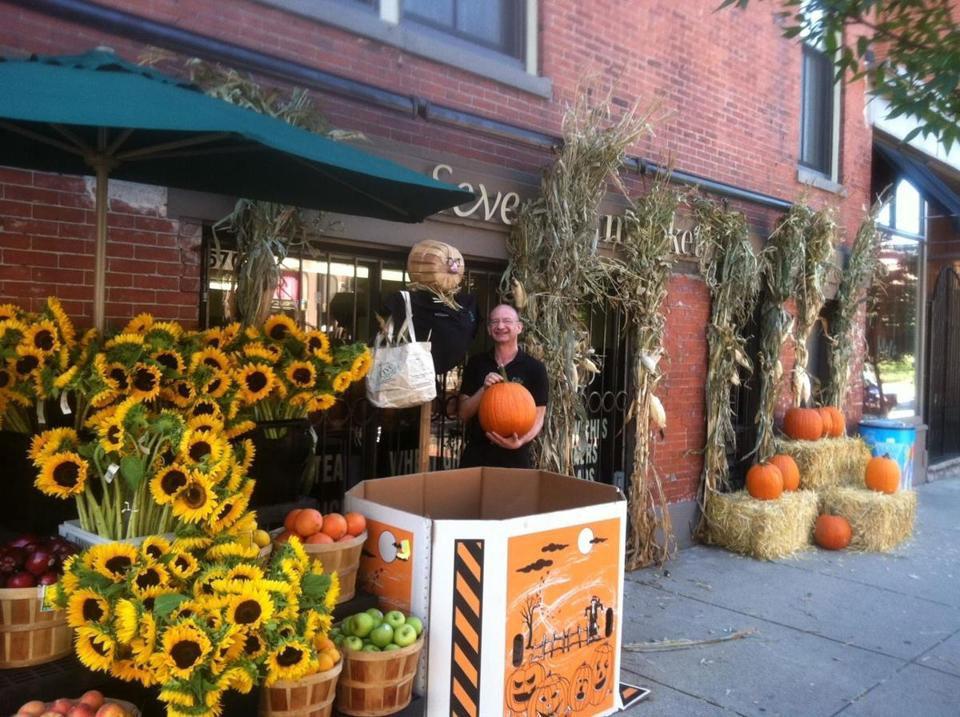 Here's your daily dose of sweetness.
The best obituary for Allen Seletsky, of Boston, is the closed storefront that sits on a prime piece of land in the city that would bring a fortune to a corporation that would lease it if it could.
It can't, because Seletsky's family thinks a neighborhood store — the kind he ran until he died in March — is the best way to honor him, the Boston Globe reports. So the family is rejecting the big money, hoping there's someone out there who can match the commitment Seletsky made to the neighborhood.
"It's not about the money," said Emily O'Connell, Seletsky's life partner. "He loved this store. He would have wanted to do this again."

If it were about the money, a big "for lease" sign would have been hung out front, and the listing would have been promoted nationally. The family would have also sought out a restaurant or a cafe, which generate the highest rent; the market sits on South End's restaurant row surrounded by B&G Oysters, Aquitaine, and Stephi's on Tremont. Still, it's a prime location, so even the ideal tenant will have to pay fairly substantial rent.

Instead, the family's broker, Ron Geddes of Gibson Sotheby's International Realty, began quietly marketing the 2,000-square-foot space a few weeks ago. Had the veteran broker done what he normally does to get the word out, Geddes said, "the phone would have not stopped ringing."

He's worried not about finding enough bidders, but finding the right ones. Geddes said he already has one offer but continues to entertain prospects. He anticipates a long vetting process to find someone who can recreate the eclectic corner market that seemed to satisfy the many whims and appetites of the South End, everything from wheat grass shots to panko chicken sandwiches to infant formula.
If whoever buys the store wants to run it as Seletsky did, they'll be at the store at 6 a.m., leave around 10 p.m., and maybe slip away for a nap at midday.
He bought the parcel when he looked at what was there before gentrification began its grip on his neighborhood and decided the neighborhood could use something better, his friend said.
"He was extremely community-minded," said James Fox, the well-known Northeastern University criminologist, who lives in the neighborhood. "They don't want a big corporate owner, an absentee owner. They want someone who will be part of the neighborhood."
Most everybody nods their head at these sorts of stories and thinks, "what a wonderful thing to have in a neighborhood." The irony is that around much of Minnesota, people have such a place, and they're not supporting it with their business.