Everything is ready to go for another school year at Spring Lake Park High School.
The desks are arranged, the flag is up, and the note that tells authorities the condition of students in the classroom if there's a lockdown is in a handy spot.
Things are different in American schools from when we went to class.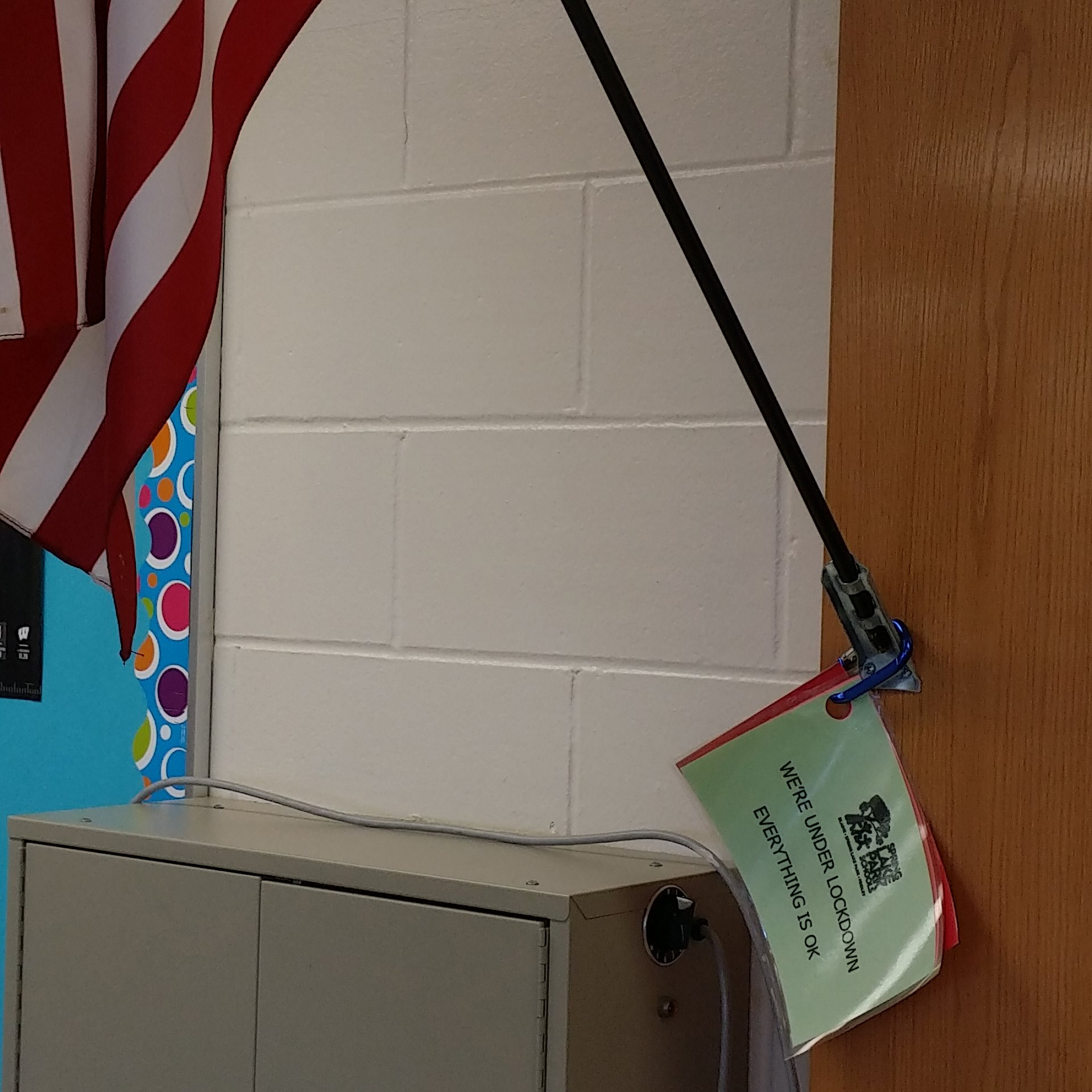 The red tag indicates someone inside the classroom needs help.