We can't help but think we're in for a world of hurt in the Red River Valley and environs next spring when the snow melts.
With so much rain this summer, the water table is high and runoff will be the order of the day if we get a decent amount of snowfall this winter. And that usually spells massive flooding on the glacial lake bed.
But that's then and this is now and in Beltrami County there's some decent ditch skiing conditions.
After Sunday's rains, Carter Mosher, a student at Fertile-Beltrami High School, strapped on the boards and found a full ditch in this video posted on the Grand Forks Herald's website.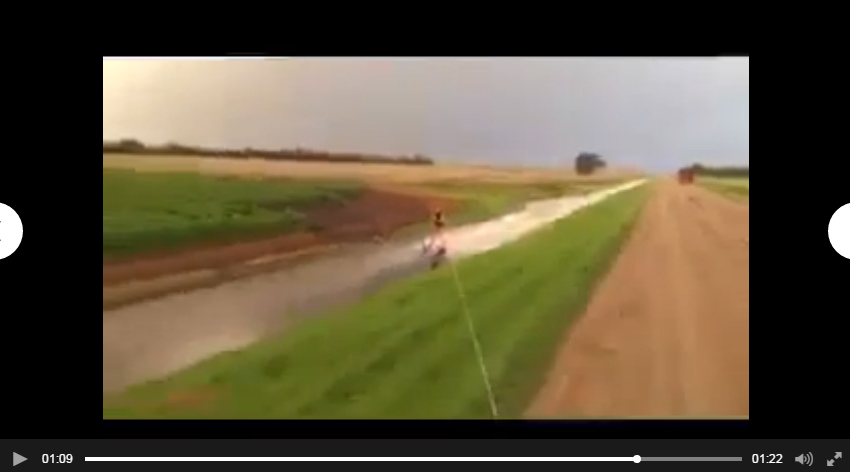 When/if the floods come in the spring, the skiing will be even better.