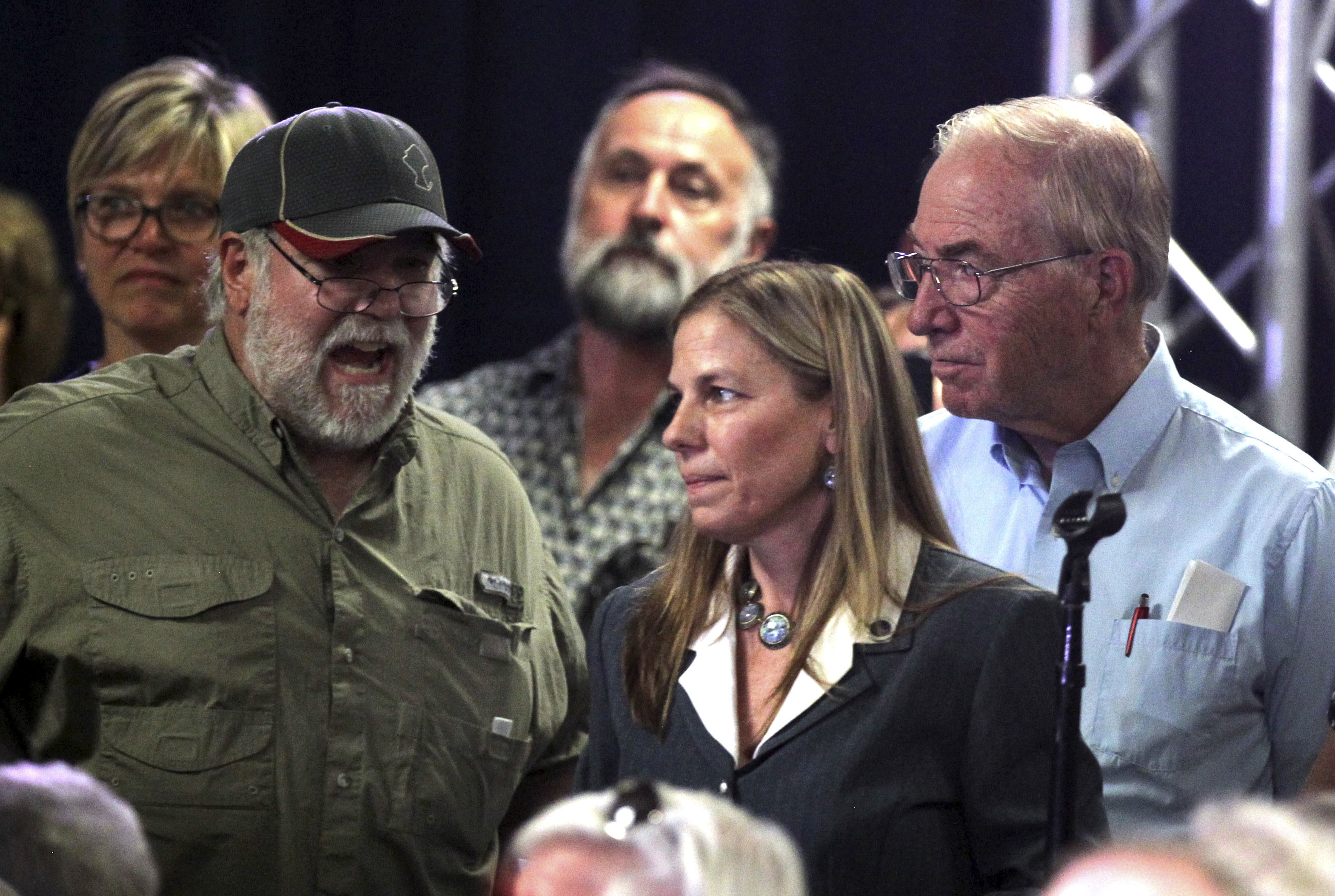 Somewhere — maybe — a political strategist for the Trump-Pence ticket is wondering how booing parents of soldiers is going to propel the Republicans into the White House.
At a rally in Nevada yesterday, Catherine Byrne, of Carson City, Nev., asked vice presidential candidate Mike Pence what it would take for him to repudiate his boss over his remarks about a dead soldier's parents who spoke at the Democratic National Convention.
The crowd was in no mood to listen to such poppycock.
Pence tried to calm the crowd, telling them this is what freedom sounds like. But even freedom got a tepid reaction.
"Looking back, I think I would've taken the high road," said a woman who booed.
There's no way out of this mess without something that sounds like an apology.
On CBS This Morning today, Trump's son said his father has already made it.
To his credit, anchor Charlie Rose called him out.
"Who tells your father he's wrong?" Rose asked.
"We can tell him he's wrong," Trump's son said.
"When's the last time you told him when he was wrong?" Rose persisted.
"We do it respectfully and we go back and forth as a family," Trump's son said. "That's the benefit of having children be part of this campaign."
"Do you think he's wrong?" Rose's co-host asked, not giving up.
"I think this is something that was blown hugely out of proportion," Eric Trump responded.
That's a "no."
Related: Minnesota's Gold Star families struggle with Trump remarks (Star Tribune)