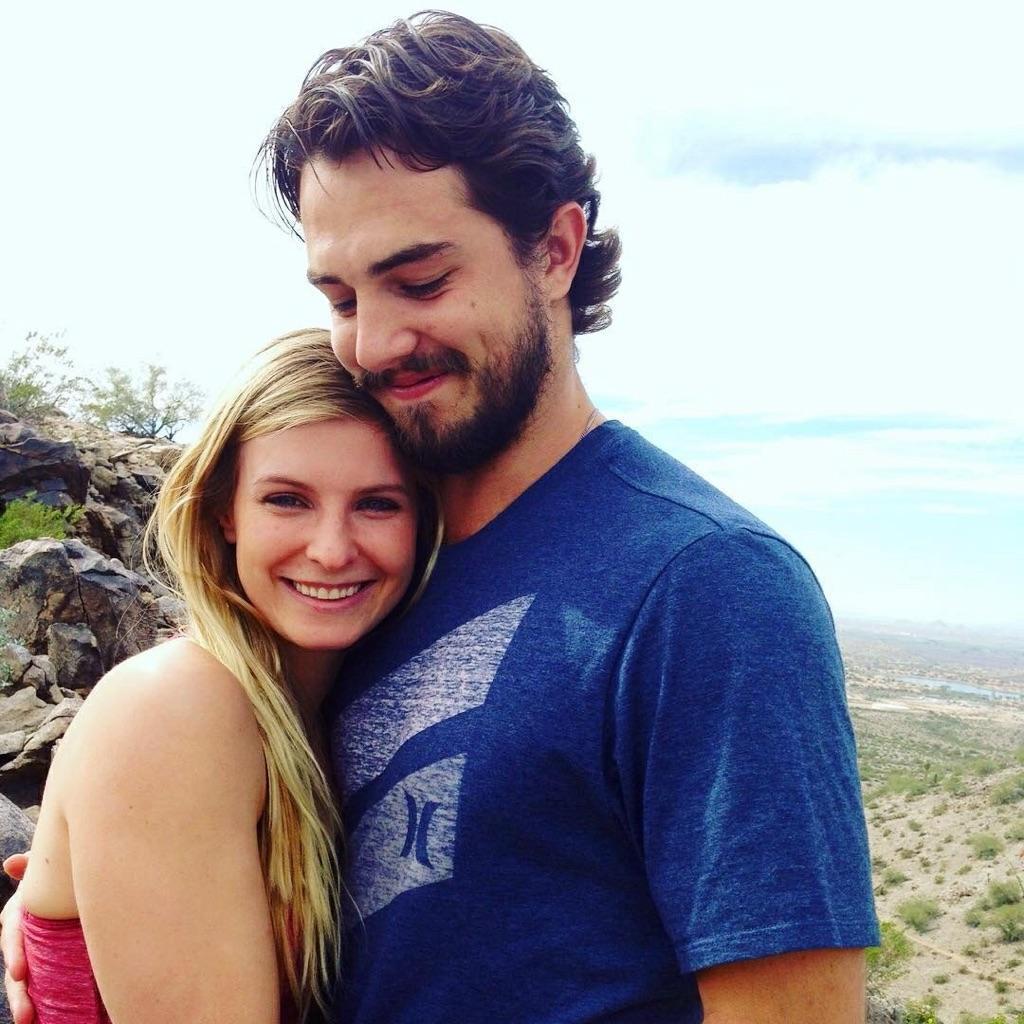 For all its warts, never let it be said the Internet can't have a heart.
Just ask Ryan Merritt, the young man with one Major League Baseball start under his belt in his career, who was asked to pitch this week in what turned out to be the deciding game of the American League Championship Series, propelling the Cleveland Indians to their first World Series appearance in 19 years.
Then he charmed the sports world with some serious Texan "shucks".
After he helped #Indians get to World Series, Ryan Merritt's teammates teased him that he didn't know what he had done. pic.twitter.com/XdVg1BHXEL

— Tom Withers (@twithersAP) October 22, 2016
Merritt hadn't even turned in his 4.1 innings of shutout baseball before someone found the wedding registry on Target's website for Merritt and his fiancee, Sarah Brushaber, a Minnesota native, and posted it to Twitter.
Link to Ryan Merritt's wedding registry, which should be fulfilled by the 6th inning. #RallyTogether https://t.co/mlNQMTvbWZ

— __ (@MattGuthrie13) October 19, 2016
Delirious Cleveland fans took care of the rest.
The couple is now knee deep in oven mits, blenders,and muffins tins.
This is what #RallyTogether looks like! First delivery of gifts from #Indians fans sent to #RyanMerritt and his fiancé Sarah! #Cleveland pic.twitter.com/zhEBIYvf2I

— Mike Brookbank (@brookbanktv) October 21, 2016
If I can't buy WS tix I will buy 700 thread count sheets for the new Prince of Cleveland and his princess!!! @sportsyelling pic.twitter.com/bXP8J3HiFq

— The Positive Tribe (@positivetribe) October 20, 2016
@jonahkeri @jessespector @Indians I decided to get him a nice, soft pillow to rest his head on after his many future hard-fought wins! pic.twitter.com/nORrmmahfh

— CL Guysel (@Browncoat02) October 20, 2016
"At first I thought it was all a joke," the soft-spoken Texan said Friday as the Indians prepared for Game 1 on Tuesday night. "It's the last thing I thought was going to come out of all of this. It's pretty emotional. Awesome."
Merritt was introduced to Sarah Brushaber by a minor league teammate, pitcher Mitch Brown, a former pitcher at Rochester Century, the Associated Press reports. The couple has set Jan. 27 as their wedding date in her home state.
"Minnesota. So we're going to have a cold wedding," Merritt said.
"Sarah checked our registry this morning and I think we only have three gifts left to go," he tells the AP. "I hope there's some things left for my friends to buy. I might have to register for some other stuff for them to buy something. It's great. You just get the support that I'm getting from the Cleveland fans, and that they not only care about my career but they care about my personal life, too."
The wedding registry site, however, has now been secured with visitors requiring a PIN to get to it.
There's a good chance, Merritt won't be on the World Series roster. Cleveland is hoping to get starting pitchers Danny Salazar and Trevor Bauer back from injuries.
Related: There is no better sport than baseball (NewsCut)