Here's something we don't see every day. The FAA is closing airspace because of a news story that's happening on the ground.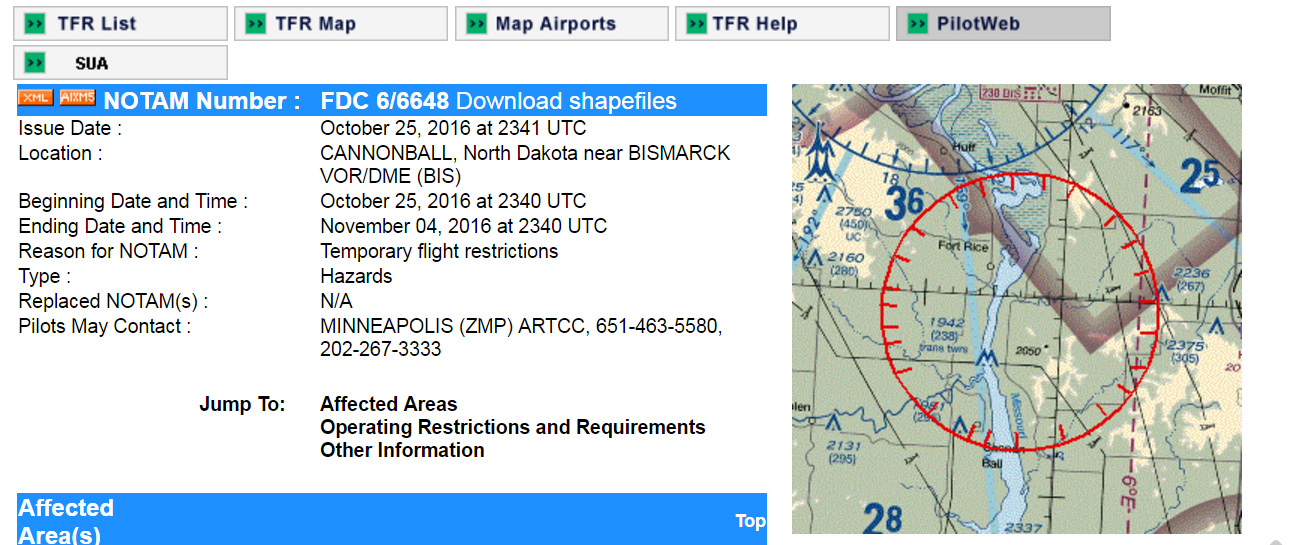 The Federal Aviation Administration has closed the airspace over the protest being waged against the Dakota Access oil pipeline in Cannon Ball, N.D.
The Standing Rock Sioux Tribe has been protesting the pipeline, fearing it could destroy the tribe's water. The pipeline was rerouted from north of Bismarck because of environmental concerns there. The tribe says the construction will destroy sacred ground and that they have treaty rights to land owned by the pipeline company.
The FAA closed the airspace a couple of days after authorities said a drone approached a helicopter monitoring the protest in a "threatening manner," according to the local sheriff's office.
It's not particularly unusual for the FAA to close airspace when authorities are operating within it, but the size of the no-fly zone is unusual — seven miles up. (See below)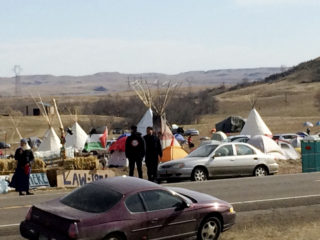 And the effect of doing so is questionable, if the concern is a drone near a helicopter. If the account is accurate, the drone operator was already violating the law. Preventing other aircraft — operating responsibility — from flying near the area isn't going to do anything to eliminate an alleged threat.
"They put the blockade up. They have low-flying planes they've brought in" Standing Rock Chairman David Archambault II tells the Los Angeles Times. "And they're the ones who use the terminology 'terrorist.' So if there's a heightened level of confrontation, it's not because of what the demonstrators are doing when they walk down that road to protest the construction that's going on."
The TFR — temporary flight restrictionn — will prevent anyone from seeing any photos — like this one in the Bismarck Tribune — of the protest.
The airspace is to be closed until November 4th, although the FAA doesn't indicate why that date is particularly significant, citing only "hazards."