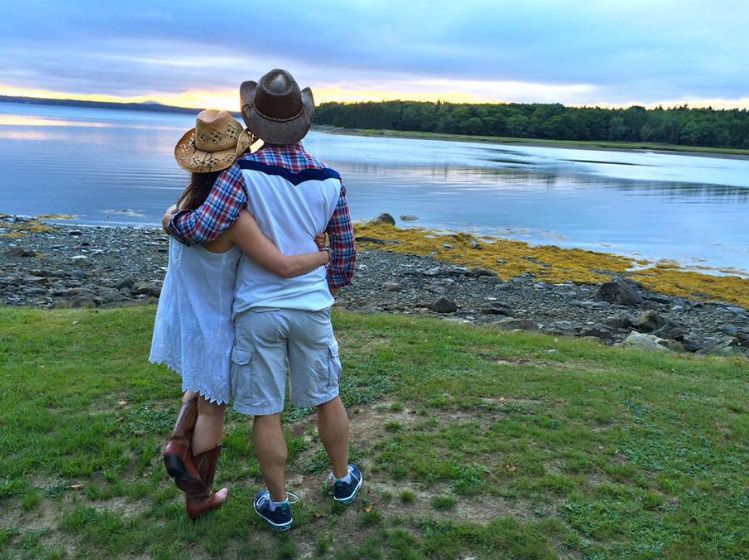 Today's daily dose of bittersweetness is an update on a previous dose.
A couple of weeks ago, I relayed in this space the lovely letter from Peter DeMarco to the nurses and doctors who cared for his wife, Laura Levis, who suffered a severe asthma attack and died a week later.
In a beautiful remembrance in today's Boston Globe, he recalls the last words they said to each other, not knowing at the time they would be the last words they'd say to each other.
They're the kind of words we say, sometimes reflexively, to a spouse leaving for work.
"I love you," she said at the conclusion of a phone conversation about grabbing nachos on a Friday night.
DeMarco's letter to the health care workers went viral, as it should have. His message in today's column by their friend should too.
Laura was an organ donor and the strong heart that brought her back for a few days has given new life to a woman in her 20s. "They've shown that people get a little bit of personality from the donor," Laura's father said, but that's not something Pete can think about. Not yet.

"I wish everyone in the world could feel the way I felt, especially that first day, for just one day of the year," he said as we talked in their apartment a few days after Laura died.

"One day every year, just feel what I was feeling — this loss, this tremendous pain and loss — and I think people would love each other more, respect each other more, embrace each other more, appreciate their partners, their lovers, their wives, their husbands."

On Sept. 22, Pete walked alongside Laura as nurses brought her to organ donor surgery, all the way to a final set of doors through which he could not pass.

"I knelt down on one knee and held her hand," he said. "I told her we were soulmates and we would meet again, because that's what soulmates do. And I ended by reminding her of what the last words she ever spoke to me were, on the phone, and they were 'I love you.' So I said to her I want the last words I say to you to be 'I love you.' "

"And I kissed her," he said, and then he let go.