The Twin Cities missed out on a Boston designer's idea to let people offer some positivity after this month's election, but now it's migrating to online.
Venita Subramanian started handing out Post-It notes in the Boston subway system, asking riders to write something to lift people's spirits. Thus, the Subway Therapy Boston project was born, WBUR reports.
"It was spurred out of something political," Subramanian tells the radio station, "but I'm convinced, that [for] most people who expressed themselves, it came from a place of human love and kindness for one another, regardless of their political affiliations."
Out of the thousands of messages plastered on the walls, only four or five were "hateful," she reported.
Now the project is heading online, to provide a little inspiration to those without subways. Volunteers are scanning each Note individually and posting it to a website.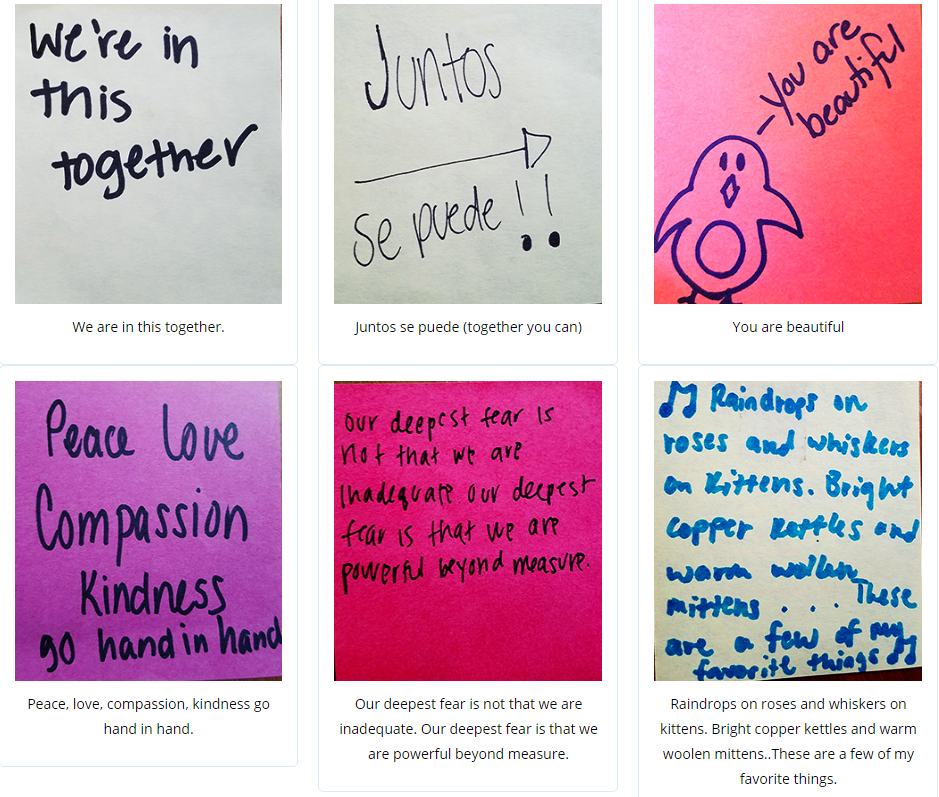 "We can share it with a larger audience," Subramanian, who is originally from the United Arab Emirates, tells the Boston Globe. "The whole goal is to increase and archive as many as possible, especially the ones that we think are going to make people feel supported and inspired."