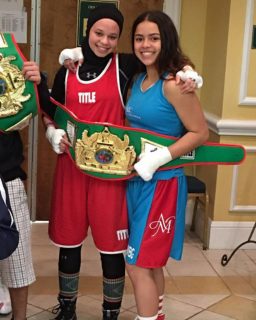 Amaiya Zafar, 16, a devout Muslim from Oakdale, Minn., was disqualified before she had a chance to fight for the championship at the Sugar Bert Boxing National Championships in Kissimmee, Fla., the Washington Post reports.
She wears a hijab underneath her protective headgear when she boxes and rules are rules.
And sportsmanship is sportsmanship as Aliyah Charbonier proved to the rule makers.
This girl comes up to me then and puts her belt in my lap and says, 'This is yours. They disqualified you. You're the true winner. This is unfair,' " Zafar recalled over the phone Tuesday morning. "Then we started hugging each other, and the owner [of the event] came and got me to make sure I got [a belt.]"

Charbonier said she felt she needed to do something.

"It's just not right," the 15-year-old from Clermont, Fla., said. "It's not really a distraction for me what she's wearing. She still had on gloves and headgear. I felt really bad for her. They didn't give her a chance to fight. We tried to tell them that it was all right, but for safety purposes they say they need to have a visual of your arms. And yet they still have 18-year-olds fighting 20-somethings. It wasn't right."
MPR's Laura Yuen told Amaiya Zafar's story in September 2015.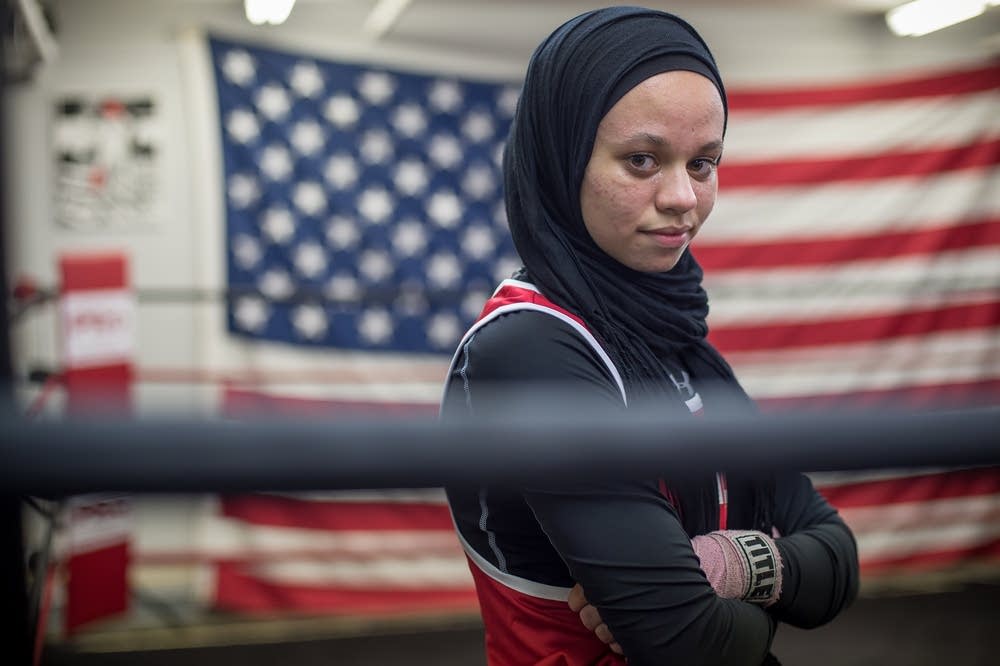 She taught herself to box by watching videos and then practicing in a garage.
"Boxing is really important to me, but so is practicing my religion. And I don't want to compromise one for the other. I want to be able to practice my religion to the full extent and to participate in my sport. Taking off my hijab isn't an option for me."
Charbonier also took up the sport just a couple of years ago.
But the kind of sportsmanship she showed the other night? That's the sort of thing you learn from an earlier age.
"It's already hard for females to fight, and I don't know if or when she'll be able to do it again," she told the Post.