Sorry, plane watchers, you've already missed out on getting a look at the Antonov 124, one of the larger jets in the world.
The Russian/Ukranian freighter landed during a snowstorm in Duluth yesterday afternoon for refueling after being diverted from its original Winnipeg destination. It had departed earlier in the day from San Bernadino.
It left Duluth before sunrise this morning.
This isn't the huge Antonov 225 that captured the interest in the Twin Cities a few years ago (Archive: The plane that made it exciting to look up again), but it was once the second-heaviest cargo plane next to the 225.
That's big enough to impress the Duluth International Airport authorities who provided pictures on their Facebook page when it landed yesterday.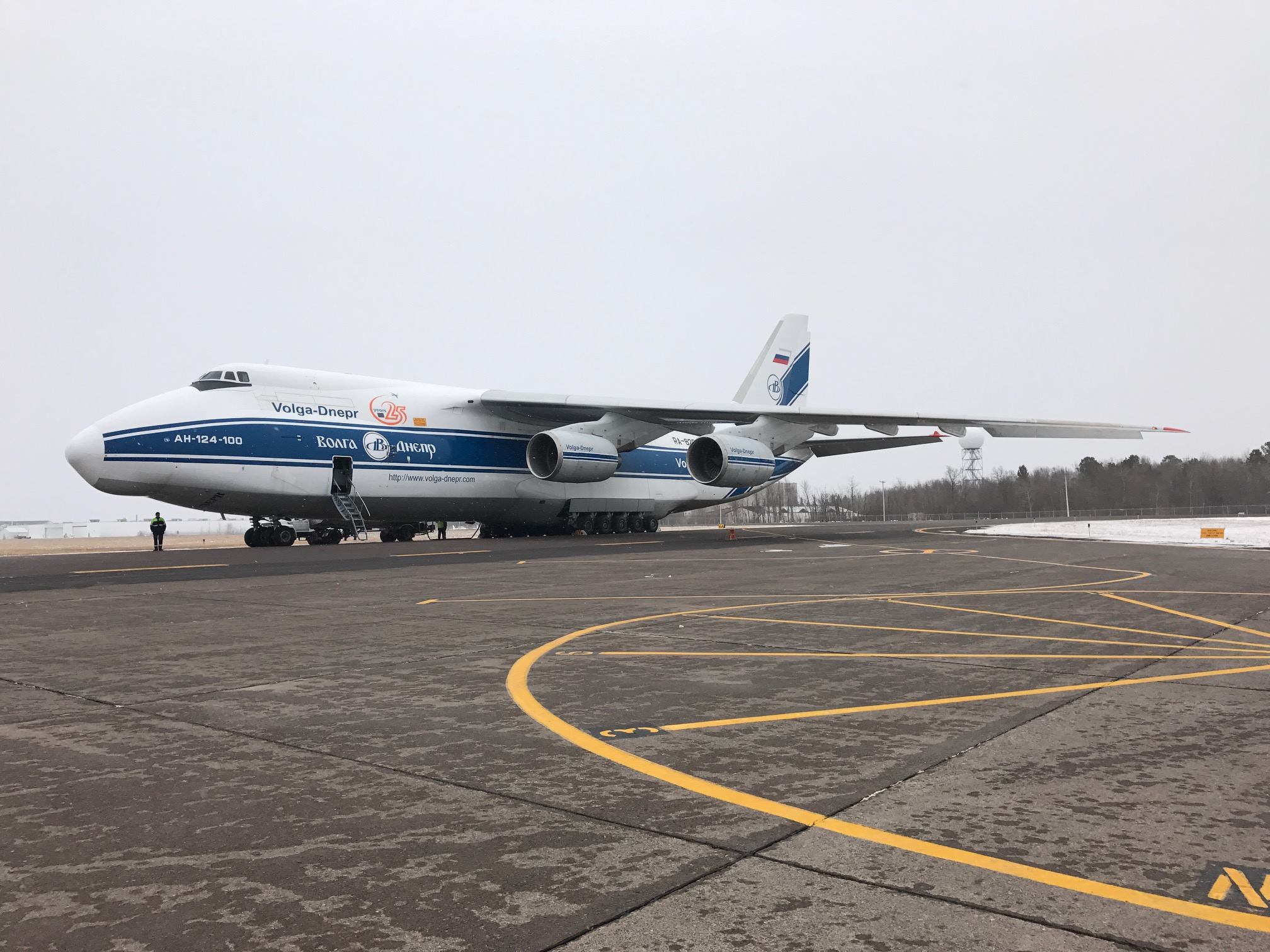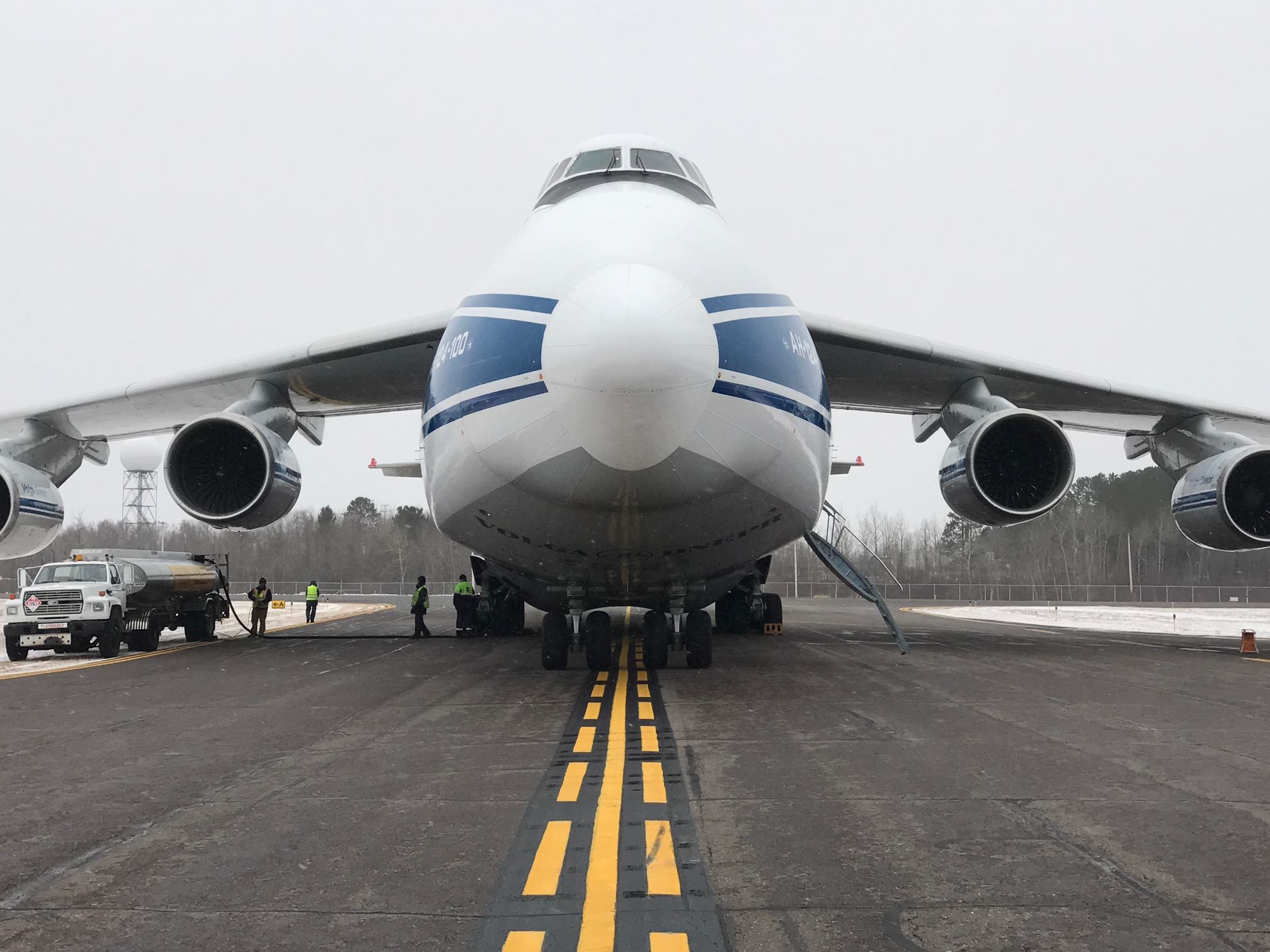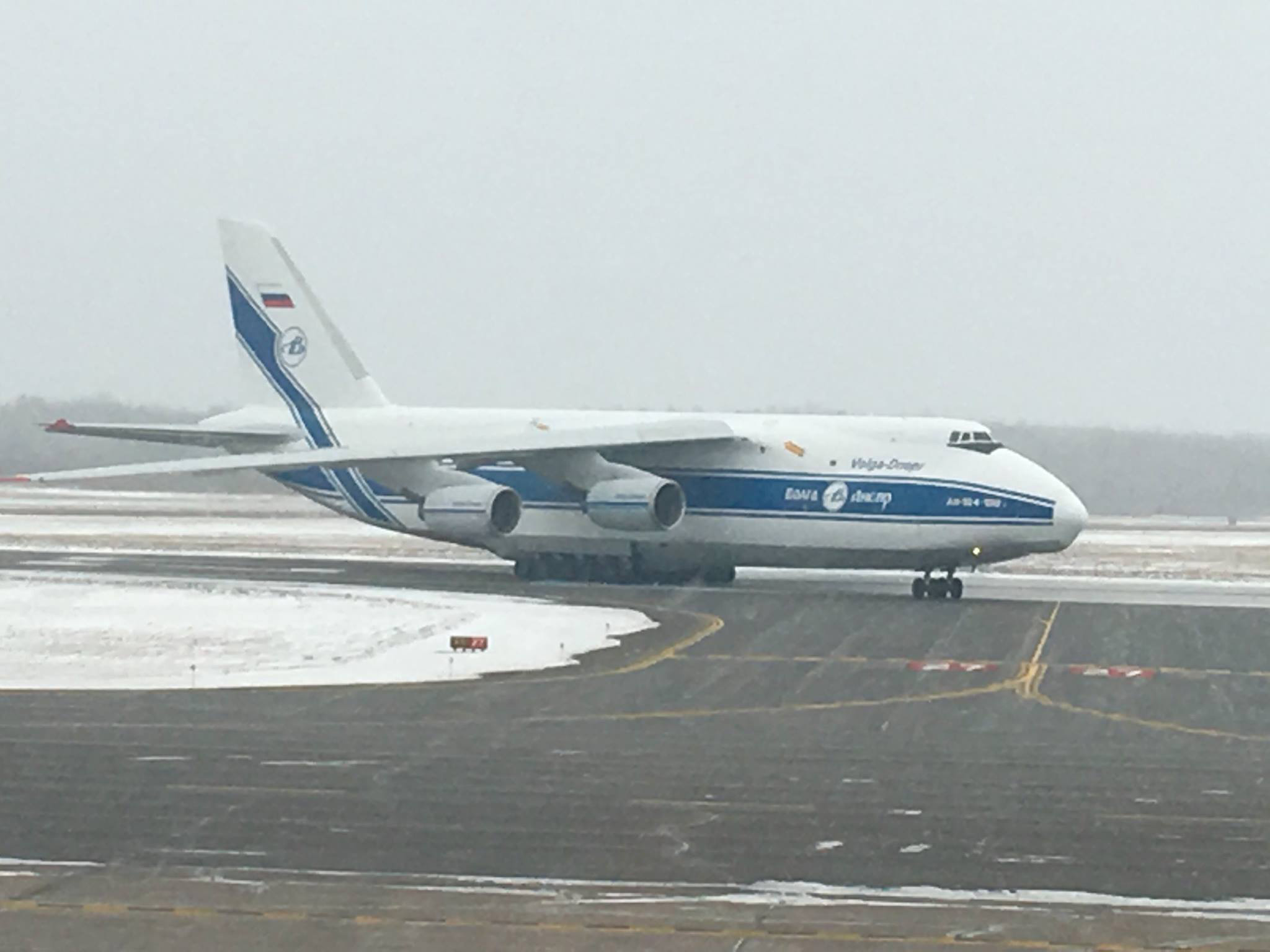 The freighter is heading for another refueling stop in Iceland.