It's unlikely most baseball fans can truly appreciate what prompted a North Carolina man to drive to Indiana to keep a promise to his father.
"We had a pact," Wayne Williams said. "When the Cubs – not if, when – the Cubs got into the World Series, we would make sure we listen to the games together."
Like many Cubs fans with great hopes, Williams' dad died without knowing what it was like to see the bruins win a World Series.
So Williams listened to Thursday's night's game with his dad at the cemetery.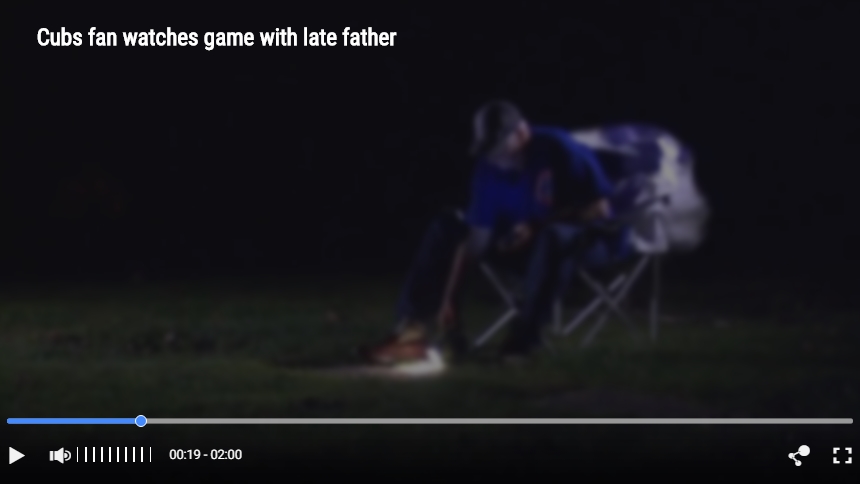 Meanwhile, the walls of Wrigley Field are now a memorial to the dead.
People are writing the names of loved ones who didn't live long enough to see this all along the Sheffield wall at #Wrigley #FlyTheW #Cubs pic.twitter.com/VRkdaI6HzT

— Alex Nitkin (@AlexNitkin) November 3, 2016