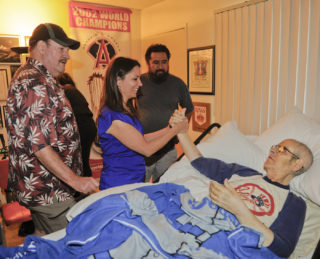 An update on Joe Resnick, the Associated Press sportswriter I wrote about a couple of weeks ago.
Joe died on Sunday morning, claimed by the cancer he silently battled, not telling many friends and deciding he'd die alone at home and assuming he'd be forgotten.
His friends found out and would have nothing of such talk.
Here's the piece I wrote.