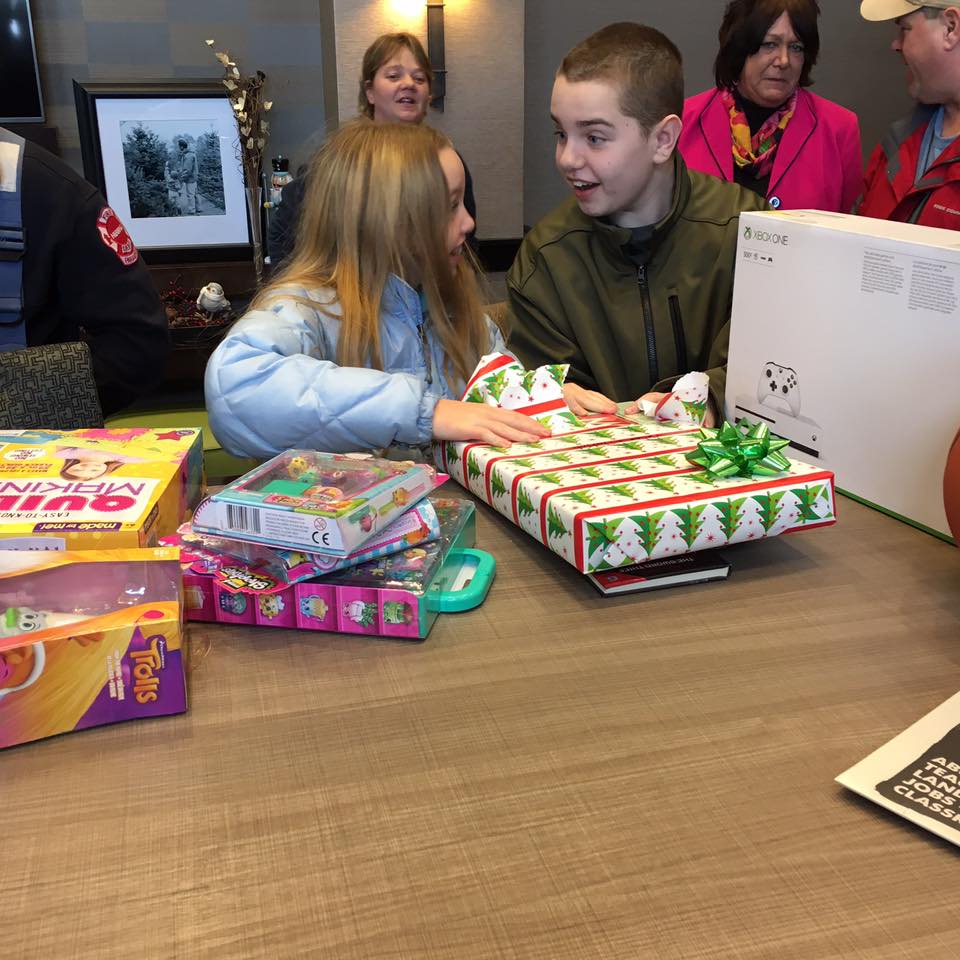 Families who were displaced by a fire and a subsequent burglary in Hibbing earlier this month got their Christmas.
The fire, on Third Avenue, forced four families to find new places to live. And a burglar broke in after the fire and stole the presents under the tree in one apartment.
But a non-profit, Best Christmas Ever, stepped in to provide a pretty good substitute, the Hibbing Fire Department reported on its Facebook page.
Crews delivered presents to the families that lost their apartment building to fire last week. The family photo'd is the Koslucher family who also had their apartment burglarized. The money was donated by a non-profit out of Duluth called Best Christmas Ever. Firefighters used the money to buy gifts, then wrapped and delivered them. Merry Christmas!!

The following is from BCE:

"My husband and I are captains (area leaders) with a non-profit organization called Best Christmas Ever( BCE).

BCE is 100% volunteer and community driven organization that surprises families who have fallen on hard times through no fault of their own. Families are nominated by people in each community we serve through the month of November and then the selections are made by the captains on which family their team will bless. BCE as a whole will bless 50 families this holiday season throughout MN and beyond.

When I read the story about the fire and then the burglary, I just felt I needed to do something. I wanted to show them that there are good people out there and people care about them. I talked with my husband and Don, founder of BCE, and we came up with a plan. Although my husband and I had already selected a family to sponsor this year for the full best Christmas ever, we decided to contribute some of the funds we had raised to give a little "Christmas cheer" to these families as well.

As we are working to surprise our own sponsored family, we are not able to help with the shopping, wrapping, or delivery of the gifts. This is why we decided to contact the Hibbing Fire Department and enlist their help and provide the monetary support.
Let's compare this attitude with that of an anonymous — of course — commenter on the Pioneer Press' website this weekend in the story of a family who lost their home when candles sparked a fire.