Surely someone would notice if their pig was missing, right?
Not, apparently, in Albert Lea, Minn., where police were called to a neighborhood this week when a pig appeared.
This pig.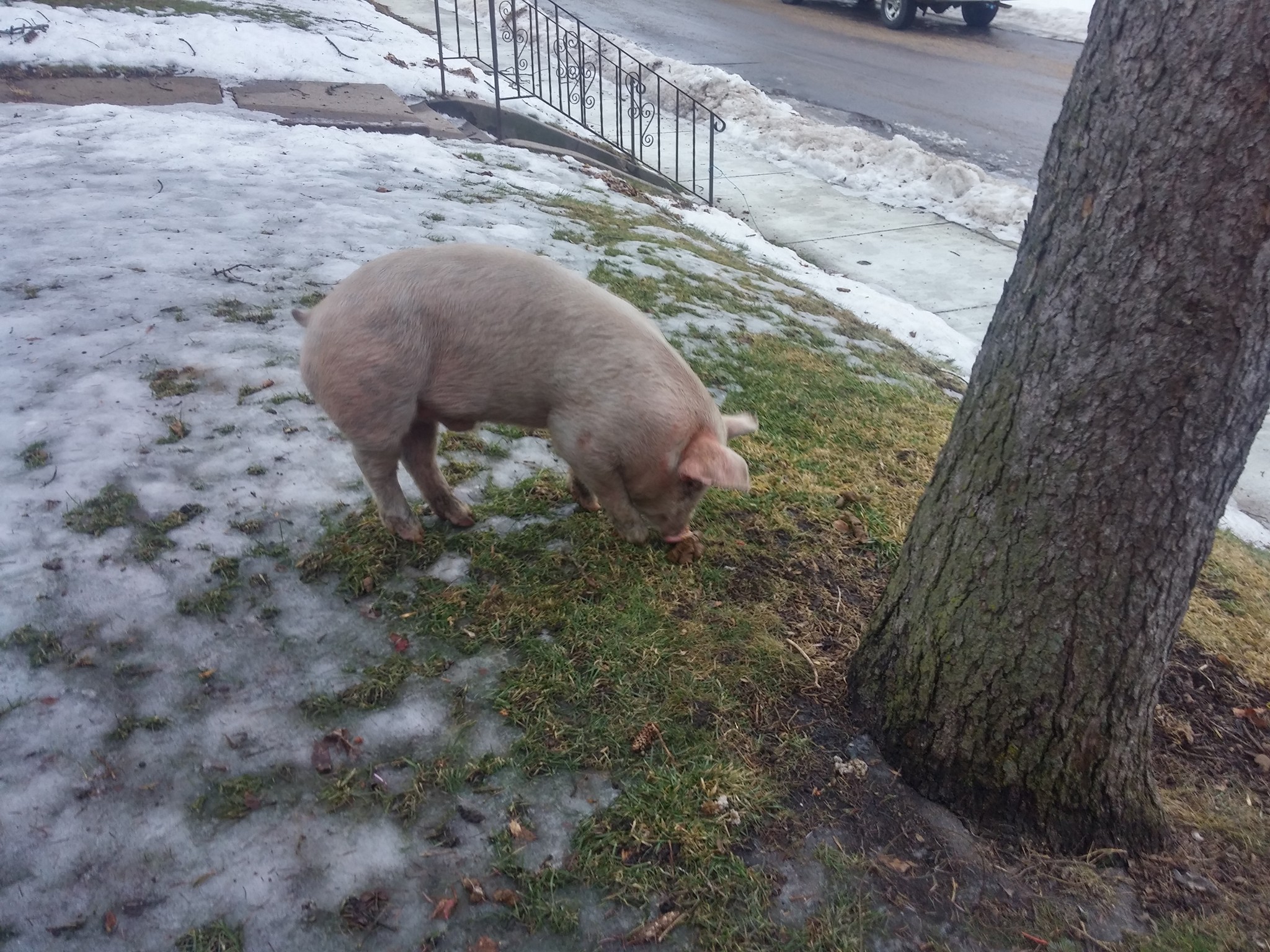 The pig, which wasn't all that interested in being caught, was taken to the Freeborn County Humane Society where officials were required to wait five days before doing something with it.
"We're all scrambling a little bit to try to figure out what to do and how to keep him comfortable. So right now he's in a dog area, he likes the dog beds. He thinks they're pretty cozy, so he's got a blanket and a dog bed and he seems pretty happy," Christa DeBoer of the Humane Society of Freeborn County told KIMT TV.
It appeared to be someone's pet, which would be illegal within the city limits of Albert Lea, but nobody claimed it and time's up.
On Sunday, it will be sent to foster care in Isanti, Minn.