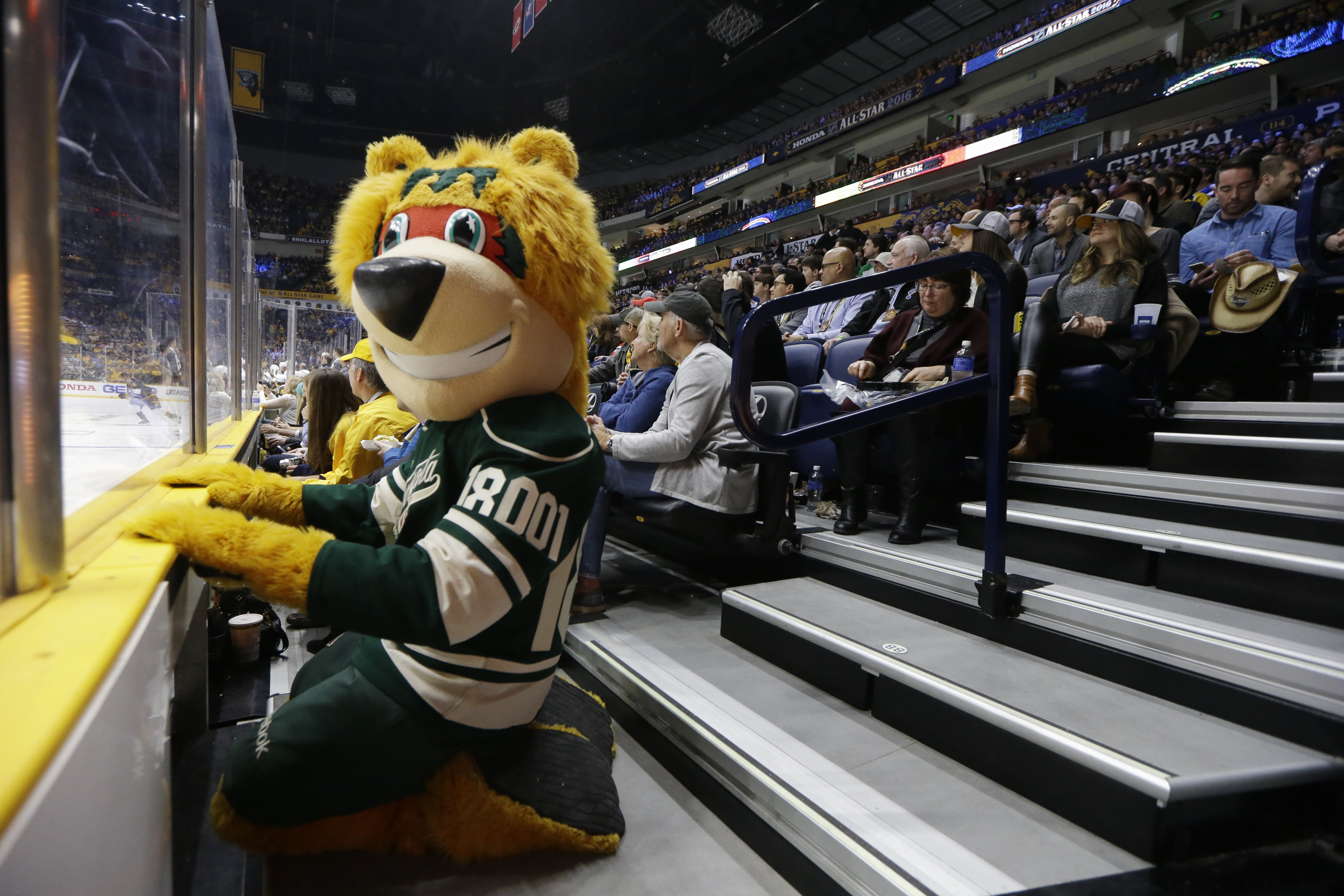 Nordy, the Minnesota Wild mascot that's apparently some sort of bipedal bear or cat, celebrated its birthday last night by having some friends over.
It looked tame enough: a few other NHL mascots joined him on the ice between periods at Xcel Energy Center.
Then Nordy took a baseball bat and started to beat the living crap out of Tommy Hawk, the Chicago Blackhawks mascot.
Meanwhile…this happened at intermission. @NordyWild pic.twitter.com/UVxIFrMPrC

— Minnesota Wild (@mnwild) January 13, 2017
"Keep swinging! Keep swinging! Keep swinging!" the PA announcer implored as the crowd jeered.
The whole thing was probably intended to be all in fun, and there were plenty of reactions online that understood the Wild's likely goal of acting out the team's rivalry with Chicago.
But a simulated beating isn't exactly in good taste, even in a professional hockey league where grown men fight during a game.
Here's a sampling of the less-than-happy views from Twitter:
@mnwild @NordyWild Well that's a great thing to teach a child.

— b (@marino12stang) January 13, 2017
@mnwild @NordyWild I wonder how many parents had to explain to their children in the audience that it's not okay to hit anyone with a bat.

— Erica (@ericalee87) January 13, 2017
@mnwild @NordyWild Um, only slightly inappropriate considering the amount of violence permeating our society today. Great job, Wild (angry)

— Jeff Miller (@PETechJeff) January 13, 2017
Chicago Tribune columnist Chris Kuc didn't like it either:
For a league trying to eradicate unnecessary violence on the ice and promote a family atmosphere, the image of a mascot raising a bat over his head and delivering repeated blows to a helpless individual — whether wearing a bird costume or not — can't be ideal.
The Wild plan to issue a statement, Kuc reported.