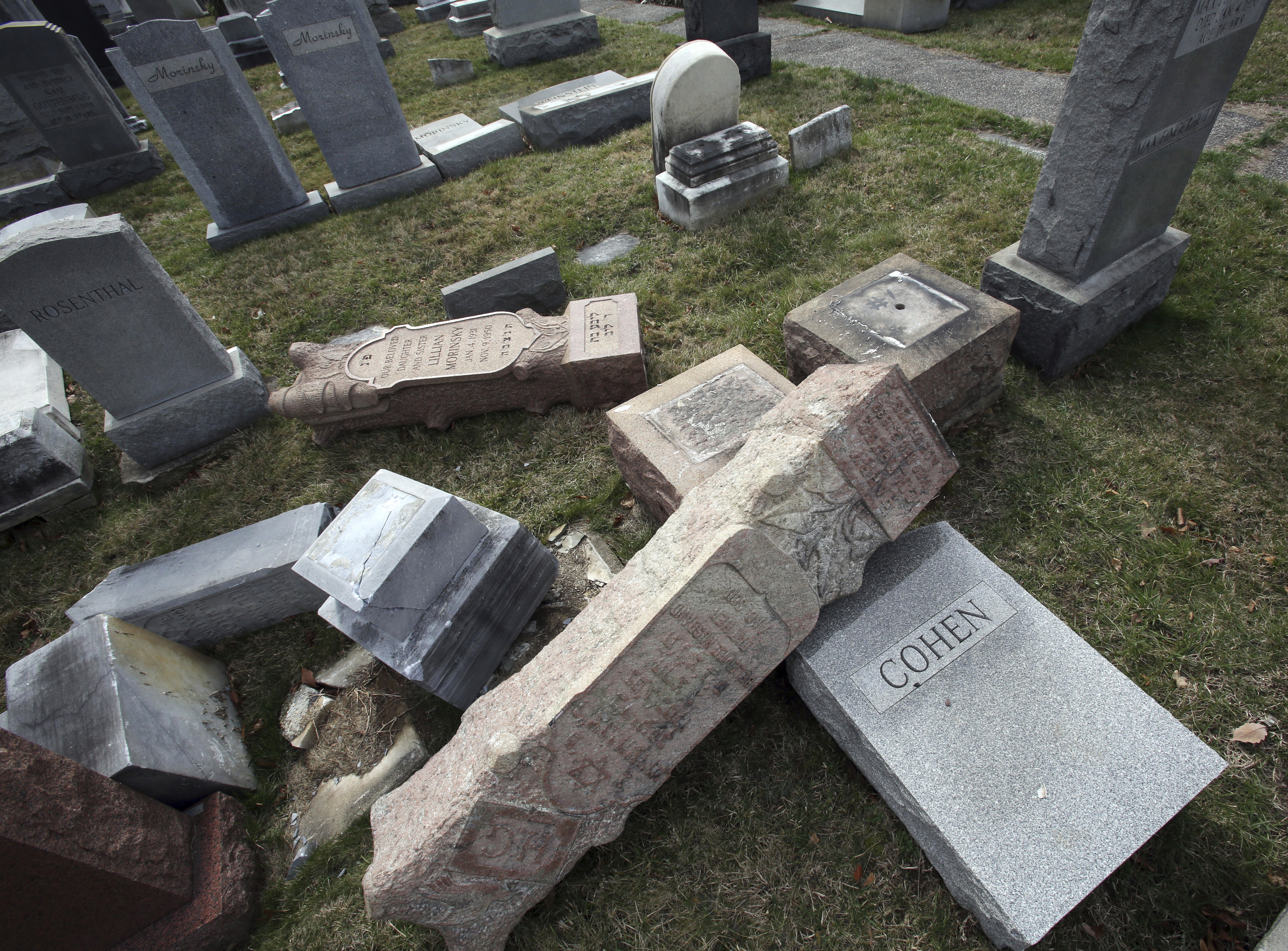 It's too bad Minnesota Attorney General Lori Swanson wasn't on the guest list when President Trump met with state attorneys general at the White House. The other attorney general who sued over his immigration order wasn't on the list either. If they'd been there, perhaps we'd seen some backbone to confirm or deny what happened there.
As it is, we have to rely on BuzzFeed's account of the reaction of Pennsylvania Attorney General Josh Shapiro to a vile comment the president is said to have uttered, essentially suggesting the wave of anti-Semitic attacks in the country may be the work of Jews and Democrats
"He just said, 'Sometimes it's the reverse, to make people — or to make others — look bad,' and he used the word 'reverse' I would say two to three times in his comments," Shapiro said. "He did correctly say at the top that it was reprehensible."

Asked for further information about the purpose of the president's comments, Shapiro only said, "I really don't know what he means, or why he said that," adding that Trump said he would be speaking about the issue in his remarks on Tuesday night.
The comment is disgusting enough that, if uttered, one would think someone — anyone — would stop the president, protocol be damned, and shout, "what on earth are you talking about?"
That apparently did not happen.
In the absence of the corroboration, the only thing giving the assertion legitimacy is it sounds like something the president would say, just a few weeks after berating a Jewish reporter at the White House for asking him about anti-Semitic attacks.
Oh, also there's White House advisor Anthony Scaramucci cryptic tweet referring to "JCC offenders."
It's not yet clear who the #JCC offenders are. Don't forget @TheDemocrats effort to incite violence at Trump rallies https://t.co/uTBFGhI0Kh

— Anthony Scaramucci (@Scaramucci) February 28, 2017
Scaramucci heard it big time on Twitter today, then retreated into the strategy of being a victim.
Hey Greg stop it. You are too smart for that. I said we just don't know. Until we do let's leave it at that. https://t.co/2oypBFS0KU

— Anthony Scaramucci (@Scaramucci) February 28, 2017
He amplified his comments on Facebook:
Why does President Trump automatically get blamed by liberal media for perceived rise in anti-Semitism? The Democrats have gone to great lengths before to try to make him look bad. Remember the Clinton campaign's effort to incite violence at Trump rallies? All I'm saying is it's irresponsible to jump to conclusions without facts.
Scaramucci was not in today's meeting.
Florida Attorney General Pam Bondi was, but she declined to comment to the Washington Post.
"I know first-hand President Trump cares deeply about our Jewish community and is extremely upset by these attacks," Bondi said in a statement. "His daughter, son-in-law and three of his grandchildren are Jewish. We pray these attacks, as well as any potential copycat attacks, cease."
She just as easily could've added, "he didn't say it."