In his last days, James Wiitamak doesn't want much. Just a letter from you.
He's in the VA hospital in St. Cloud and wants so much to hear from people that he took out an ad in the local newspaper.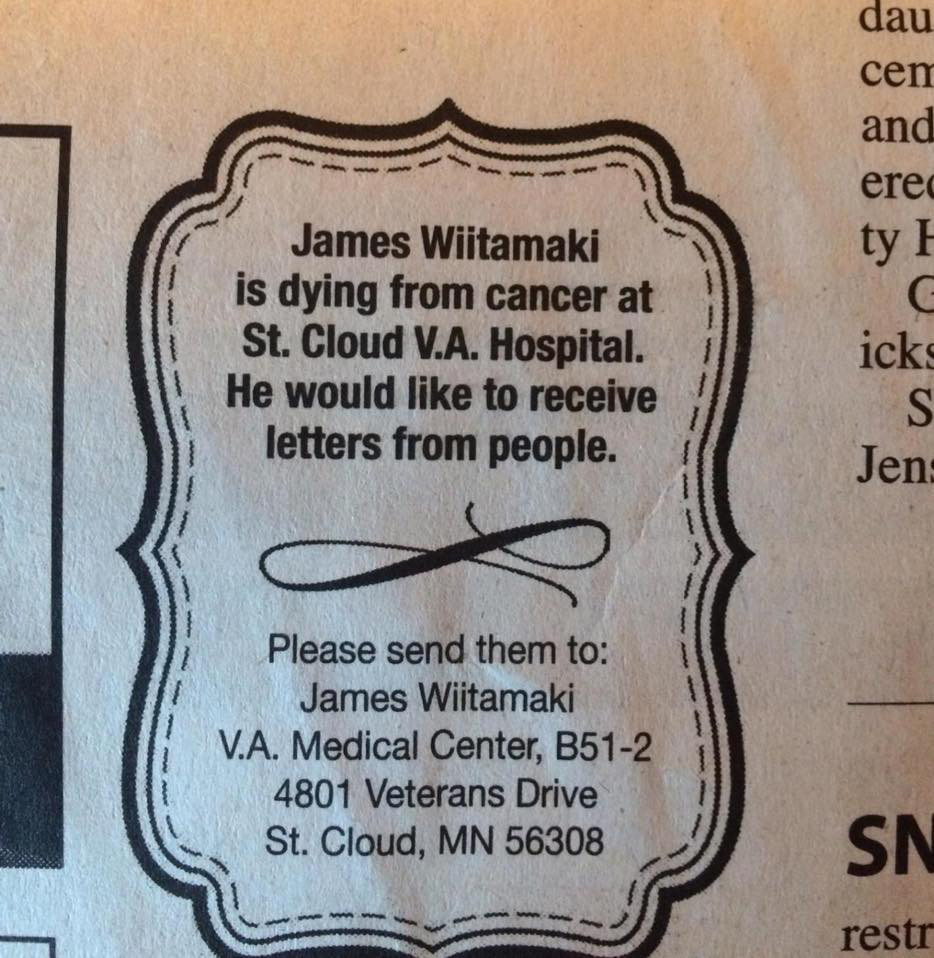 His great niece, Brenna Glodowski, posted on Facebook that the family didn't know he was placing the ad. "If anyone has a few minutes to send a card, I think he would be more than ecstatic to receive it," she wrote, noting that the zip code is 56303, not 56308.
Several veterans responded that they'd like to visit him in person. So the Army vet is getting something even better than letters. He's getting new friends.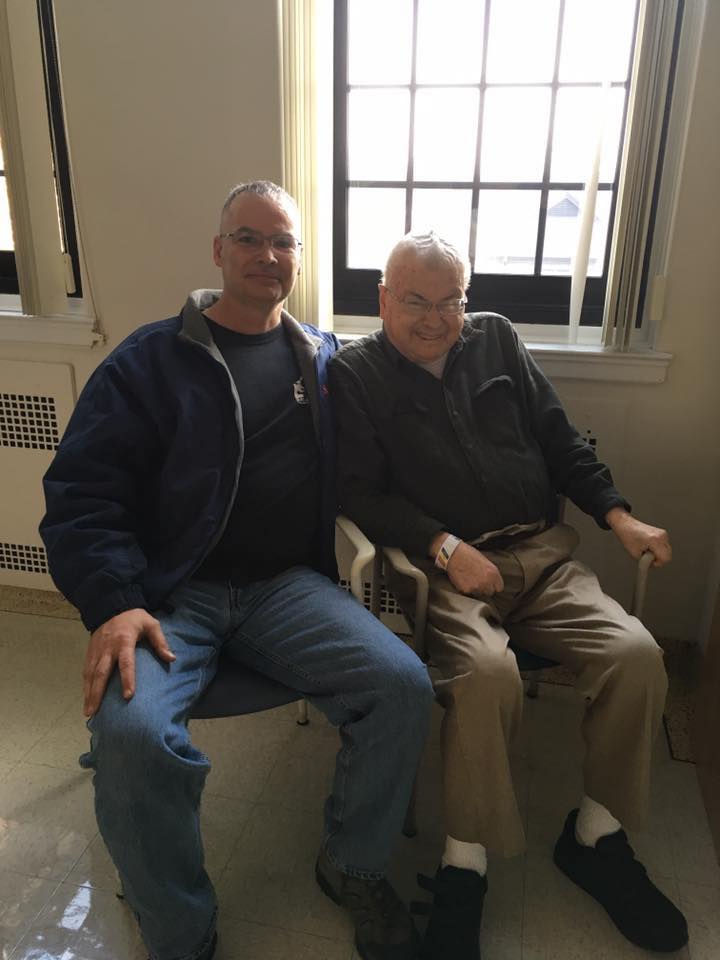 (h/t: Fox 9)
[Update 12:06 p.m.] KARE's Jana Shortal reports he got 32 letters today.