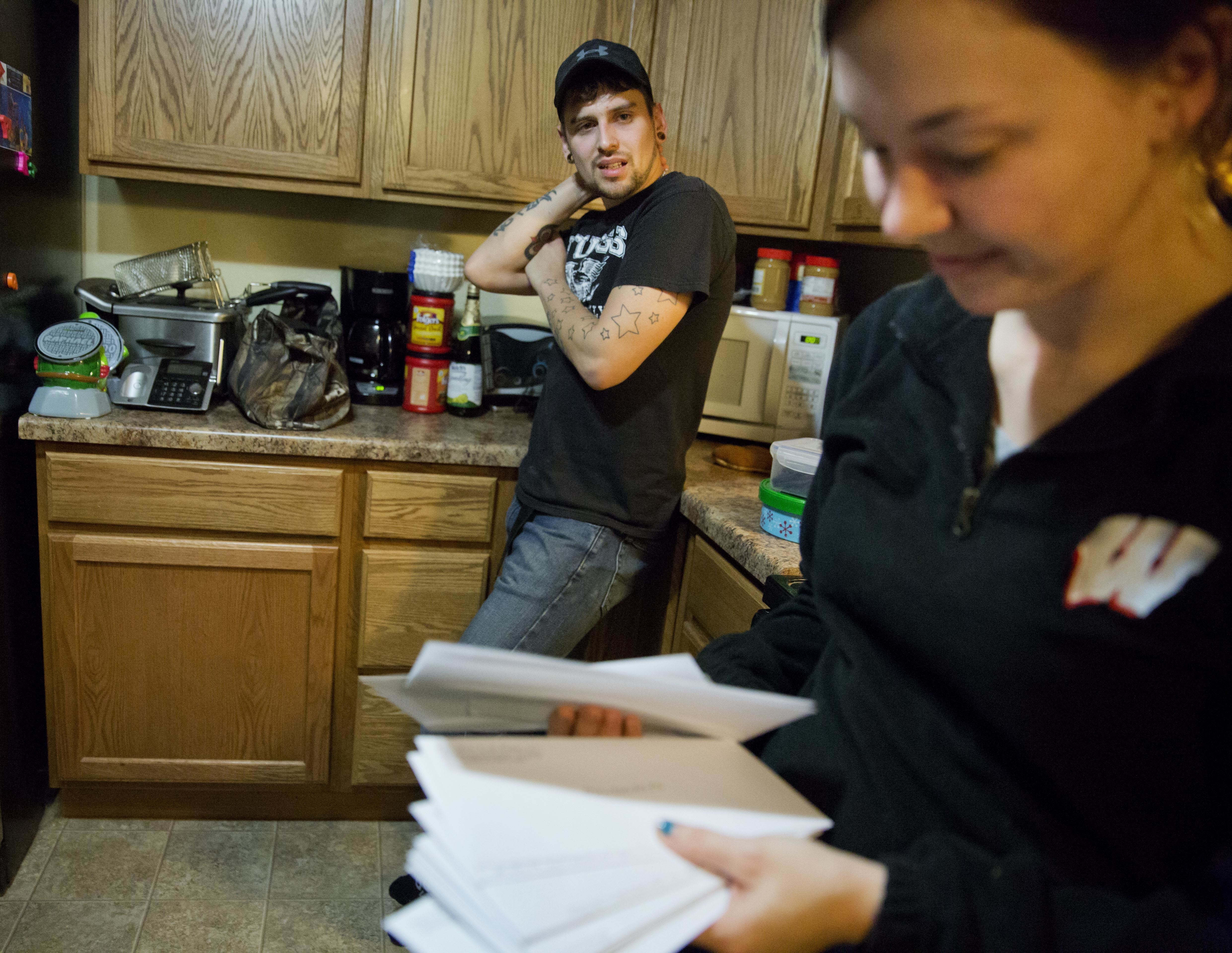 If an Associated Press story today is any indication, some voters in rural Wisconsin are getting tired of hearing about immigration and walls on the border of Mexico.
They want the jobs they were promised when they dismantled their own wall — the "blue wall" of counties along the Mississippi River that Democrats once counted on.
The picture is bleak. People have jobs but "life is decaying," the AP says, assessing things in Prairie du Chien.
There are no rusted-out factories to embody this discontent. The main street of Prairie du Chien butts up to the Mississippi River and bustles with tourists come summer. Pickup trucks crowd parking lots at the 3M plant and Cabela's distribution center where hundreds work. Just a few vacant storefronts hint at the seething resentment that life still seems harder here than it should.

In this place that astonished America when it helped hand Trump the White House, many of those who chose him greeted the frenetic opening acts of his presidency with a shrug. Immigration is not their top concern, and so they watched with some trepidation as Trump signed orders to build a wall on the Mexican border and bar immigrants from seven Muslim countries, sowing chaos around the world.

Among them is a woman who works for $10.50 an hour in a sewing factory, who still admires Obama, bristles at Trump's bluster, but can't afford health insurance. And the dairy farmer who thinks Trump is a jerk – "somebody needs to get some Gorilla Glue and glue his lips shut" – but has watched his profits plummet and was willing to take the risk.
A political science professor at the University of Wisconsin in Madison calls this "the politics of resentment," a volatile situation for anyone looking for political consistency. People only know their lives aren't working and they'll vote for anyone who promises improvement.
It's a cautionary tale for the new administration. This is an area that voted for Barack Obama on the promise of change.
"If you ask anybody here, we'll all tell you the same thing: We're tired of living like this. We've been railroaded, run over by the politicians and run over by laws," said Mark Berns, leaning through the service window in the small-engine repair shop downtown that he can barely keep open anymore. He drives a 14-year-old truck with 207,000 miles on it because he doesn't make enough profit to buy a new one.

Berns watched Trump's first days in office half-hopeful, half-frightened.

"He jumps on every bandwagon there is. It's a mess," he said, bemoaning what he described as a quantity-over-quality, "sign, sign, sign" approach to governing. "I just hope we get the jobs back and the economy on its feet, so everybody can get a decent job and make a decent living, and have that chance at the American dream that's gone away over the past eight or 10 years.

"I'm still optimistic," he said, sighing. "I hope I'm not wrong."
The farmers in the region, often the children of German immigrants, want trade deals that help the dairy farms.
But the story also reveals another reality of life in rural Wisconsin: People aren't paying attention to — or at least significantly swayed by — the tides of the daily news cycle. Not yet, anyway.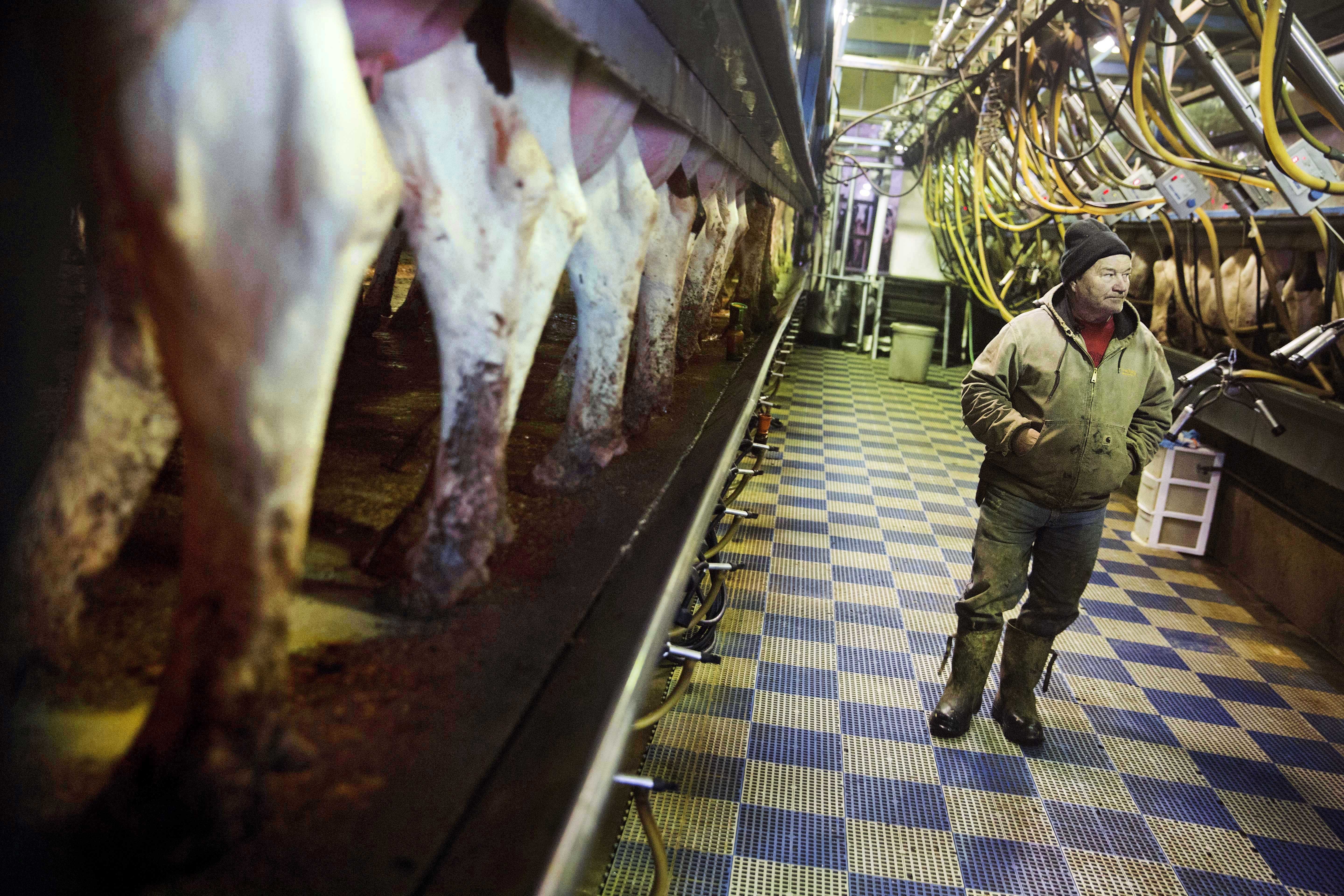 Farmer Bernard "Tinker" Moravits is also willing to wait and see.

Change is what he looked to Obama for and now expects from Trump. The price of milk and agricultural goods has plummeted, and it's getting harder to keep things running. He wants the president to reduce red tape and renegotiate trade deals to benefit American farmers.

He has several choice words for Trump's move to build "his stupid wall." Moravits employs Hispanic workers who have been with him 15 years. He trusts them to do a dirty, difficult job that he says white people aren't willing to do.

But unlike many transfixed by Trump's presidency, Moravits doesn't stay up-to-the-minute on the news.

"The play-by-play don't mean bullshit," he said. "It's like watching the Super Bowl. What counts is how it ends."
This is what the traditional political honeymoon looks like. The hard part is still ahead.