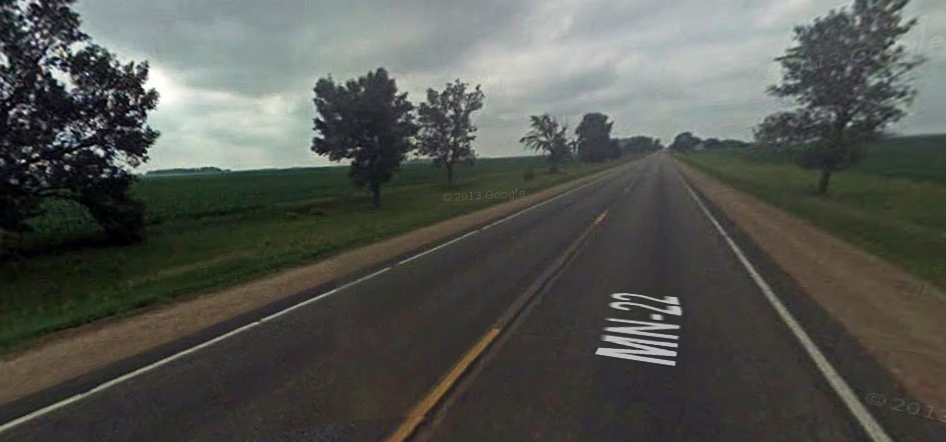 Other than the fact there are no billboards and lots of trees, there's nothing to help southern Minnesota motorists realize that Minnesota Highway 22 between Mankato and Mapleton is a particularly patriotic stretch of highway. But it is.
After World War II, area residents planted trees to honor service members in a living tribute that has become known as Victory Highway. The locals planted more than 1,000 trees, each one honoring a local vet.
But trees grow, roads need to be widened to accommodate an increase in traffic and safety standards change and now the trees have to go, the Mankato Free Press reports.
"The governor's office called us … 'Why are you removing 600 trees?'" said Rebecca Arndt, a Minnesota Department of Transportation public information official, said Tuesday at another public hearing on the project.
The new stretch will include smaller trees, shrubs, prairie grasses and wildflowers instead, the paper says.
MnDOT is attempting, as well, to explain the significance of the highway with gateway monuments on both ends and a rest area at Mapleton with historical information about the Victory Highway. Peter Harff, who with Robert Jones is serving as project manager on the three-part construction project, said many people currently have the same reaction he did when he first drove the road.

"'Oh, this is nice, there's trees on both sides,'" Harff recalled thinking. "Although I'm not supposed to like trees as a highway engineer."

What didn't occur to Harff was that the trees represented the devotion of area residents to the service of veterans in WWI, WWII and the Korean War. There just wasn't much to get that message across to drivers on the highway.

The new concepts attempt to convey that more clearly, and MnDOT is also working to boost awareness through outreach meetings with veterans groups and through a video and other information on its website. The agency also wants input on people's preferences on the various ideas.
It's the sort of project that requires a little more sensitivity than the typical road reconstruction project, evidenced by this video MnDOT released Tuesday.
The process of tree removal requiring detours will begin this year. The replacement design for Victory Drive Memorial Corridor will be installed in 2019, according to the project's website.