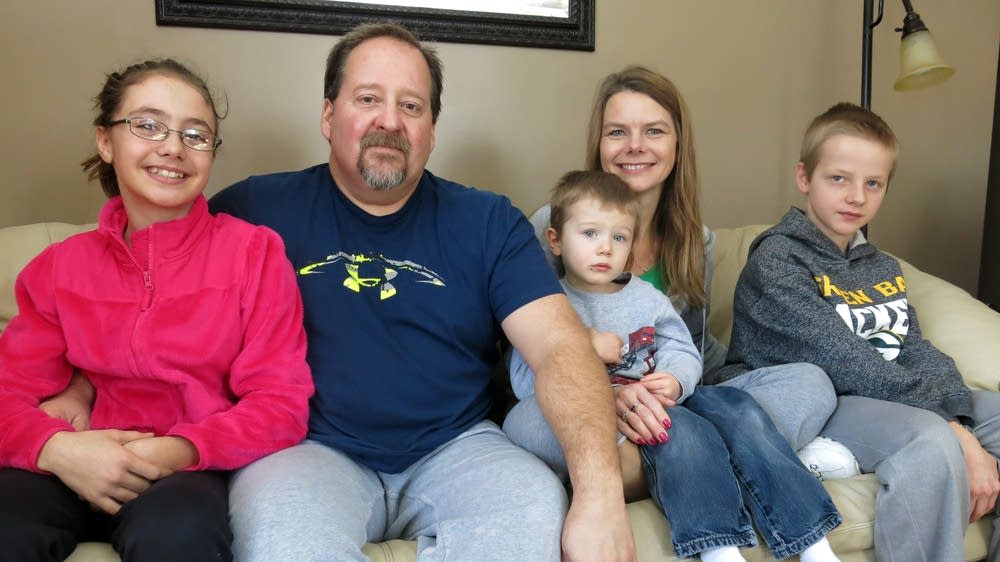 There are angels who walk among us, an assertion I think MPR News reporter John Enger proved yesterday in his story about John and Cindy Ness, the Bemidji, Minn., couple who could've ignored the plight of babies who are born addicted to opioids.
This is one of the stories that you shouldn't read online. You should listen to the radio version; it's much more compelling and a fine demonstration of the craft of writing for the ear. It's an Enger trait over the history of MPR, you know.
Here. Stop what you're doing. Listen. You can thank me later.

The Nesses could have been empty-nesters by now.
But there are babies who need to be weaned off methadone. And it's not pretty.
"We had one little boy, every time you picked him up he'd throw up," John said. "Any time you picked him up he'd puke. Like projectile puke."
And, yet, the baby needed consoling, he says.
Who puts themselves through this for someone else's kid?
"There's not that many people stepping up to help these little guys," John said. "We're capable of doing it. We can help give them a better start."
Angels, I say.
Angels like Mohamed Bzeek, who for 20 years has taken in the sickest of the children in Los Angeles County; the ones who are going to die.
He's buried 10 children so far, the Los Angeles Times says in its story this week. Some have died in his arms.
At the moment, he's caring for a 6-year-old girl with brain damage. She's bedridden.She's blind. She's deaf. She's paralyzed.
He's alone and doesn't have a lot of money.
Who puts themselves through this for someone else's kid?
"I know she can't hear, can't see, but I always talk to her," he said. "I'm always holding her, playing with her, touching her. … She has feelings. She has a soul. She's a human being."
He and his wife, Dawn, started caring for terminally ill children almost 30 years ago, the Times says.
By the mid-1990s, the Bzeeks decided to specifically care for terminally ill children who had do-not-resuscitate orders because no one else would take them in.

There was the boy with short-gut syndrome who was admitted to the hospital 167 times in his eight-year life. He could never eat solid food, but the Bzeeks would sit him at the dinner table, with his own empty plate and spoon, so he could sit with them as a family.

There was the girl with the same brain condition as Bzeek's current foster daughter, who lived for eight days after they brought her home. She was so tiny that when she died a doll maker made an outfit for her funeral. Bzeek carried her coffin in his hands like a shoe box.

"The key is, you have to love them like your own," Bzeek said recently. "I know they are sick. I know they are going to die. I do my best as a human being and leave the rest to God."
Dawn died in 2013, leaving him alone to care for dying children.
In December, the girl he's caring for turned 6.
He and a nurse had a celebration for her, lighting six birthday candles in a cheesecake, and holding it near her so she could feel the warmth of the flames.
He invited the girl's biological parents.
They didn't show up.
These sort of stories make people turn inward. What about me? What am I doing to measure up? Why don't I have this goodness?
Because they are angels among us.
(h/t: @esllg)