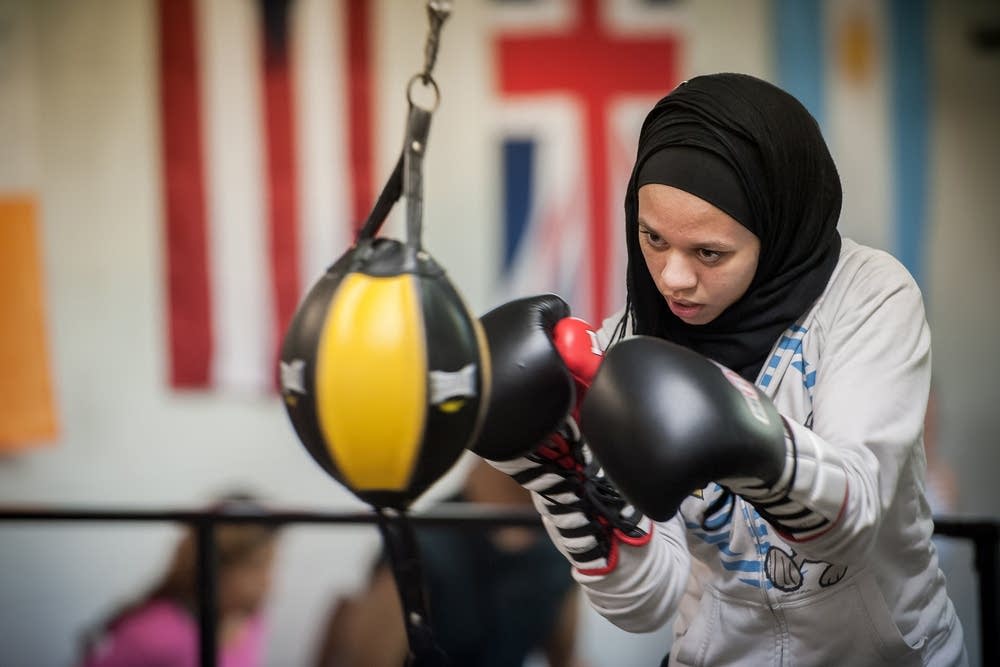 There's another indication that the world of sports is getting over its fear of a hijab.
Nike, for example, is marketing a sports hijab as part of its sportswear and more sports are allowing athletes to compete wearing one.
Up until today, that didn't include Amaiya Zafar, the Oakdale boxer who has been stymied by USA Boxing and the International Boxing Association, which says it's a violation of their uniform code, declaring covered heads, arms and legs a safety issue.
"We'll get it changed eventually," Zafar told Mashable last week, "even if I'm too old to fight."
She won't be.
The Council on American-Islamic Relations announced today that USA Boxing is going to allow Zafar to fight in sanctioned bouts under a religious exemption rule.
It's not a complete break from the past yet, though. The waiver is only good in bouts where winners don't automatically advance in a tournament or championship. But it's a start.
Zafar will box at an event late this month at a USA Boxing-sanctioned event in Minneapolis.
Last fall Zafar was disqualified before she was allowed to fight for the championship at the Sugar Bert Boxing National Championships. Her opponent, acknowledging the unfairness of it all, gave her the championship belt she'd won.
An official with USA Boxing was not available to comment.