You have to really hate somebody or something to wipe out trees planted at a veteran's memorial project. But, suddenly, destroying trees is a "thing" now.
The latest example is Ely, Minn., where Ely Flower and Seed on Sunday planted five budding crabapple trees at the new memorial being constructed at the trailhead of the Trezona Trail near Miners Lake.
Dick Zahn, an 82-year-old veteran, did the planting on Sunday thanks to the donation from the garden center.
By Monday, however, someone had taken pruners to them all, the Duluth News Tribune said.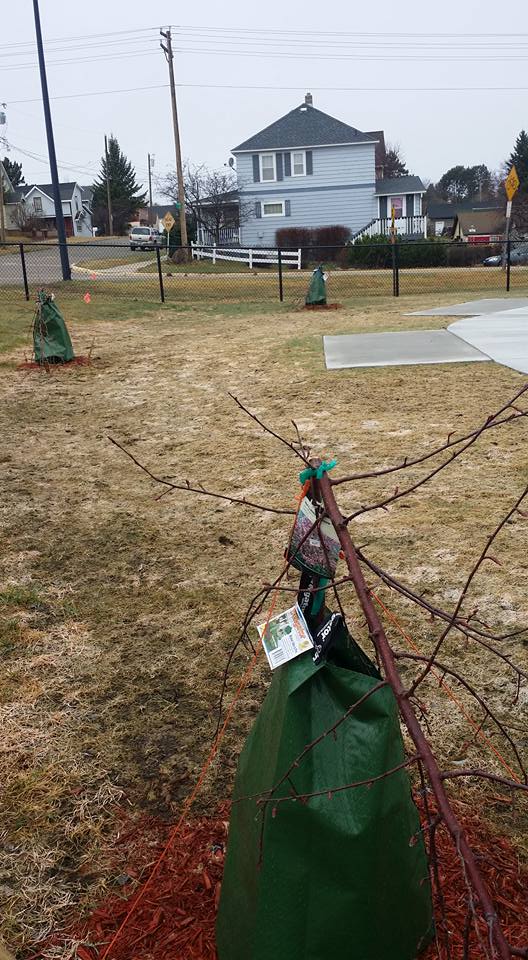 In this case, however, you destroy five trees, 15 more get planted.
Newport's Bailey Nursery read Ely Flower and Seed's post and loaded a truck with more than a dozen apple trees, larger than the ones that were planted. Destination: Ely.
"Ely is a special place to our family, too," Ryan McEaney, Bailey's spokesman, said on Facebook. "We are very happy to help fill the void left by such thoughtless people."
"What kind of security measures do you have to put at a veterans memorial?" Harold Langowski, Ely's clerk-treasurer and director of operations, told the News Tribune. "It's kind of disappointing, especially the day after Easter."