This photo from the New York Times raced around social media yesterday. Why? Because it told a story people wanted to believe and we're long past the day when news consumers questioned what they want to believe.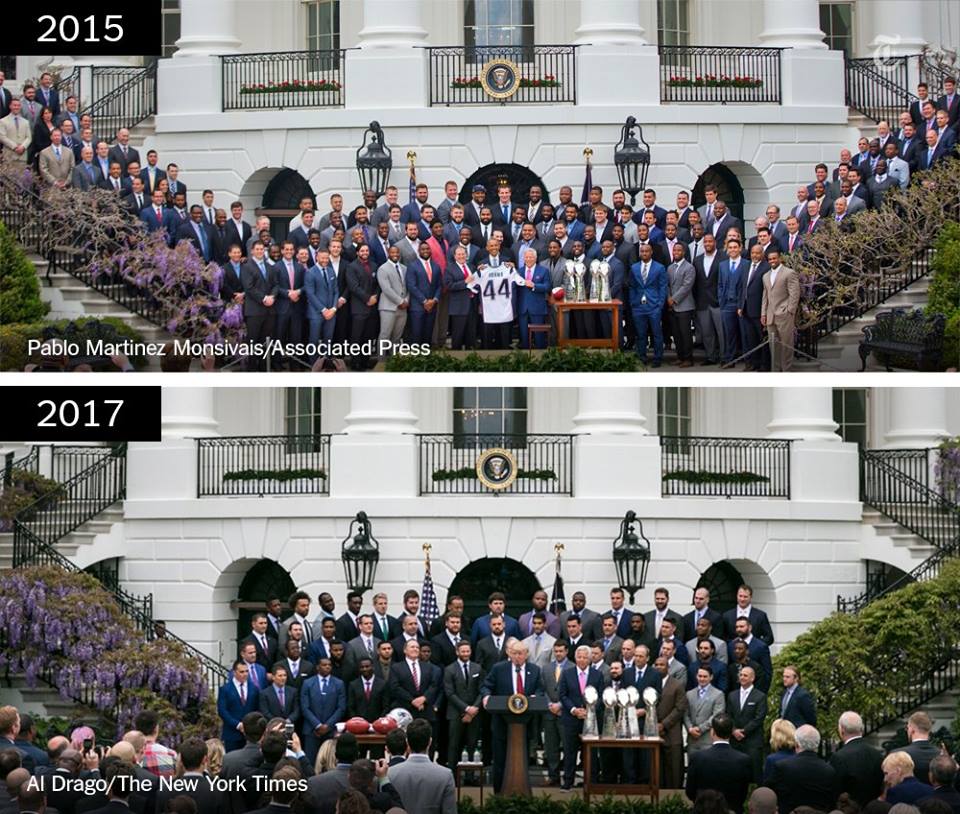 It was intended to show that President Trump isn't as popular as President Obama, at least with people who win Super Bowls; in this case the New England Patriots, who were feted for their had-it-all-the-way Super Bowl victory earlier this year.
In the 2015 Super Bowl ceremony, Patriots filled the stairs. In yesterday's photo, only a handful of players appeared to show up for the honors by comparison.
The real story? It's wrong, the Associated Press reports.
In the 2015 story, the Patriots staff stood on the stairs. They weren't shown in Wednesday's photo because they were sitting on the lawn.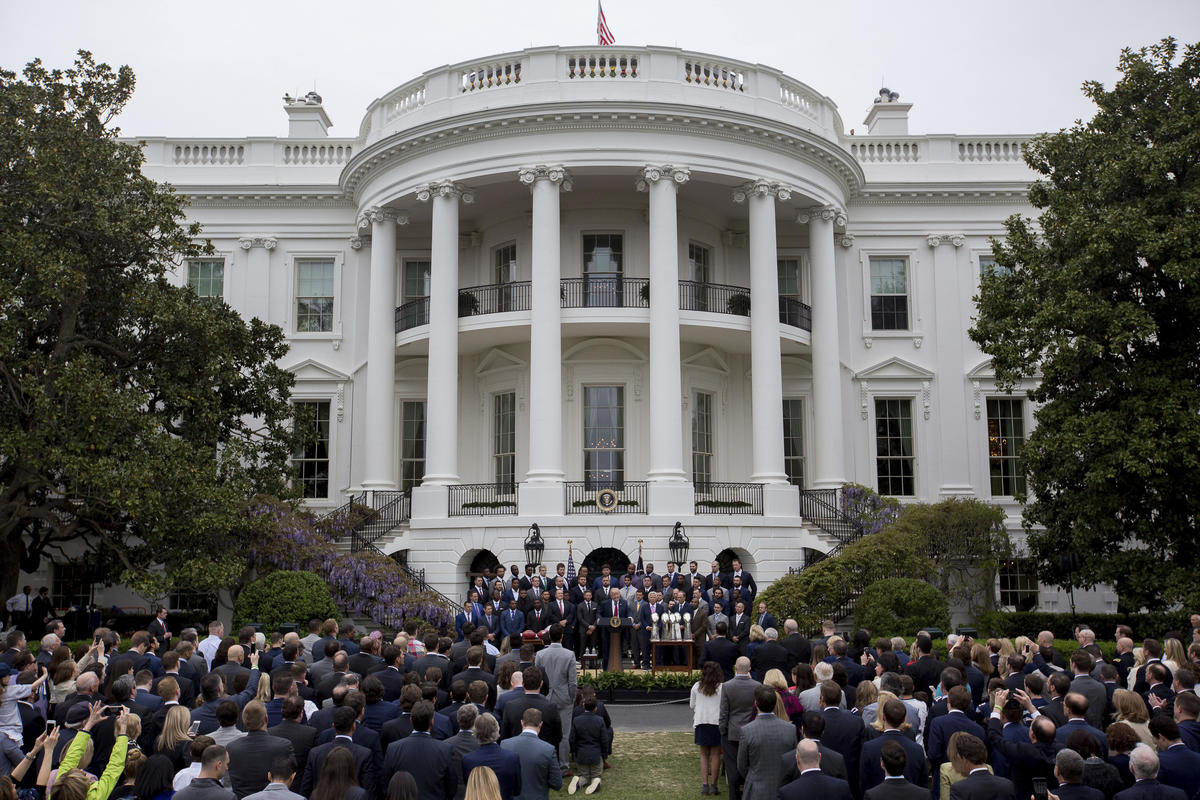 Says the Boston Globe:
One reason for the smaller group on the risers was likely because the Trump administration wanted to take the players on a tour of the living quarters, but wanted to take a smaller group — just the players and core coaching staff — instead of the whole entourage.

In 2015, as soon as the event was over, "we left — that was it," (Patriots spokesman Stacey) James said. "This time, there was a tour given to a smaller group."
Here's what the picture looks like with everyone. It was taken during a rehearsal.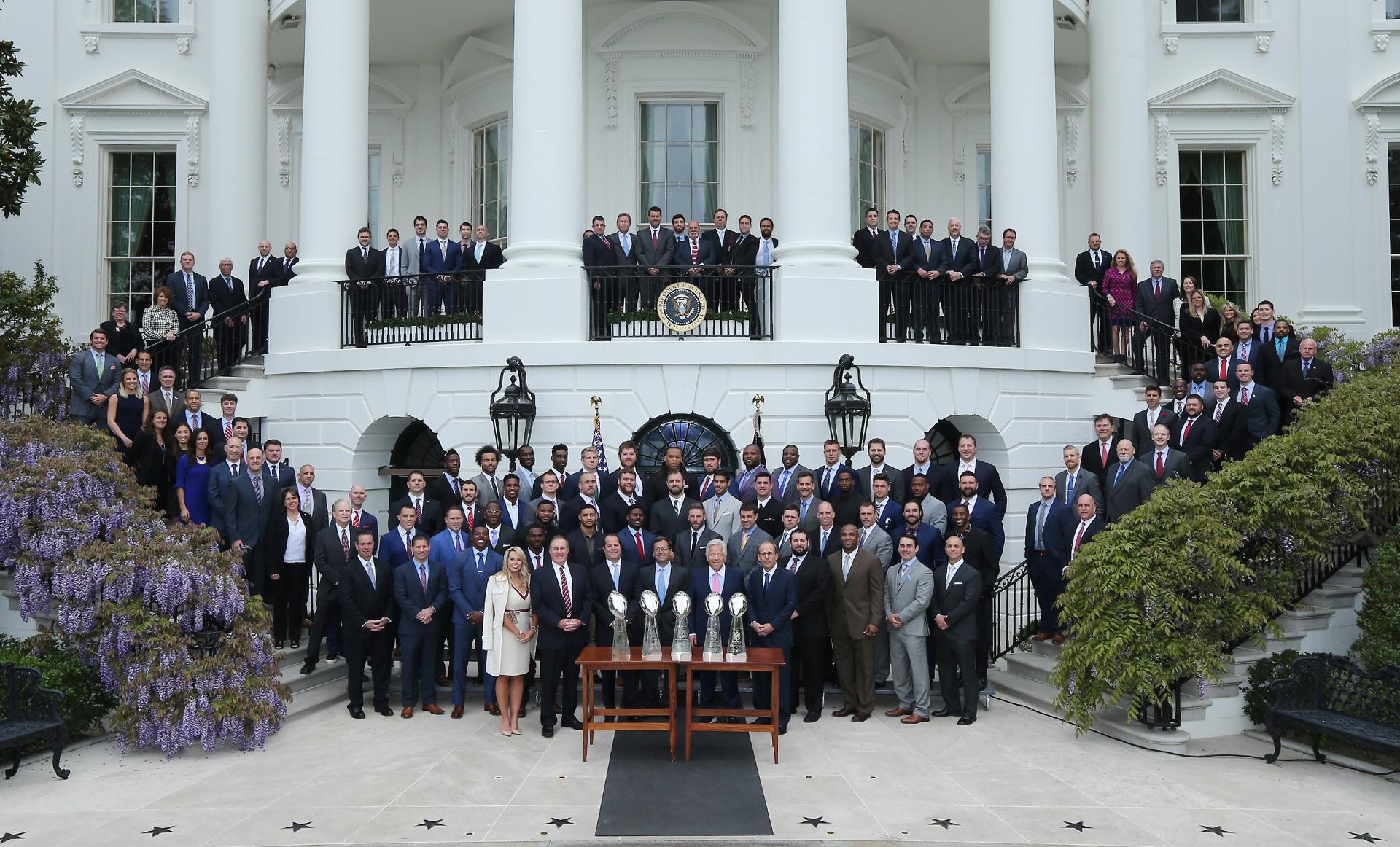 "When you win two [Super Bowls] in three years, fewer people go than one in 10 years," he said, noting that player turnout for the White House ceremonies between 2002 and 2005 decreased steadily.
"It's just the way it goes," James said. "It's a long day. It's a cool thing you do once — maybe you do it twice — but it's just not necessarily something you choose to do every time. We had people today who were attending funerals, who were sick — it wasn't political; it's just life."
(h/t: Sean Collins)