Judging by the return of an old tradition, the kids are all right.
Up until last year, students at MIT, recognizing the gravity of tradition, tossed a piano off a dorm roof each spring for more than 40 years. Why? Because they could.
The Baker House Piano Drop is a celebration and recognition of "dorm spirit, harmless destructiveness, and the willingness to do something difficult just for the sake of doing it."
Alas, last year the tradition ended due to — the kids claimed — "logistical reasons." You know how kids are.
But today the torch was passed to a new generation.
News helicopters hovered above…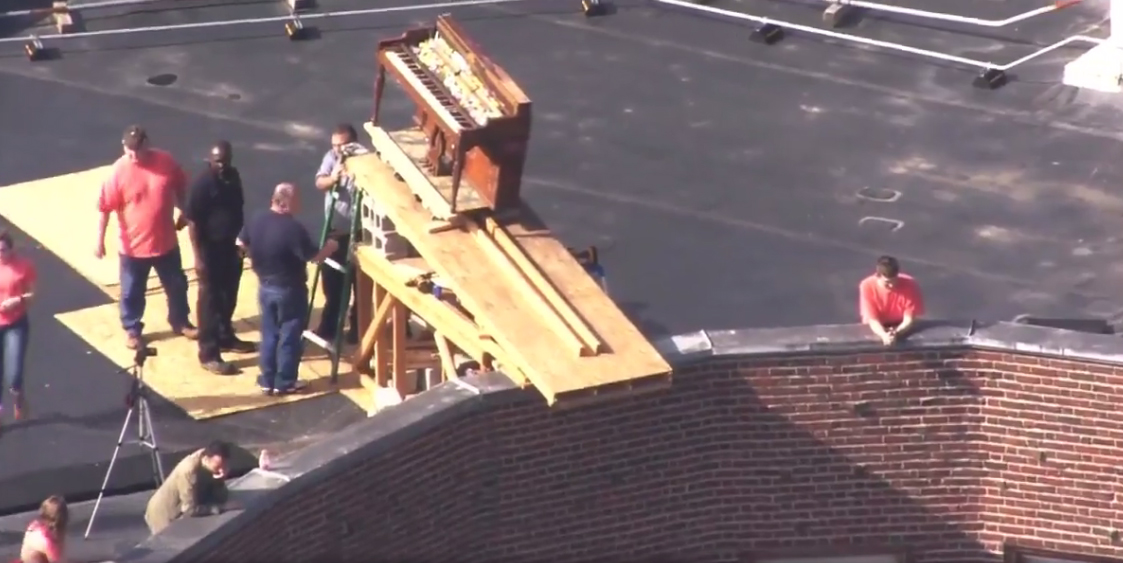 … as a non-working piano went down and it went down hard. Billy Joel music played in the background. (Video here and here)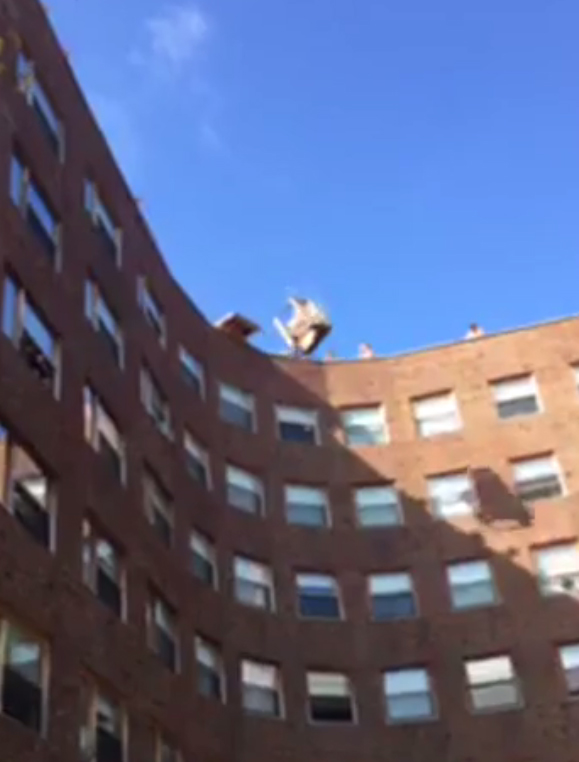 "We thought it was something that would be really cool to bring back. … There's something very lighthearted and spur-of-the-moment about throwing a piano off the roof," sophomore Morgan Matranga, who organized the drop, tells the Boston Globe.
After the piano is dropped, students rush to salvage a piece of it to remind them in future years of what life was like before they ran the world.