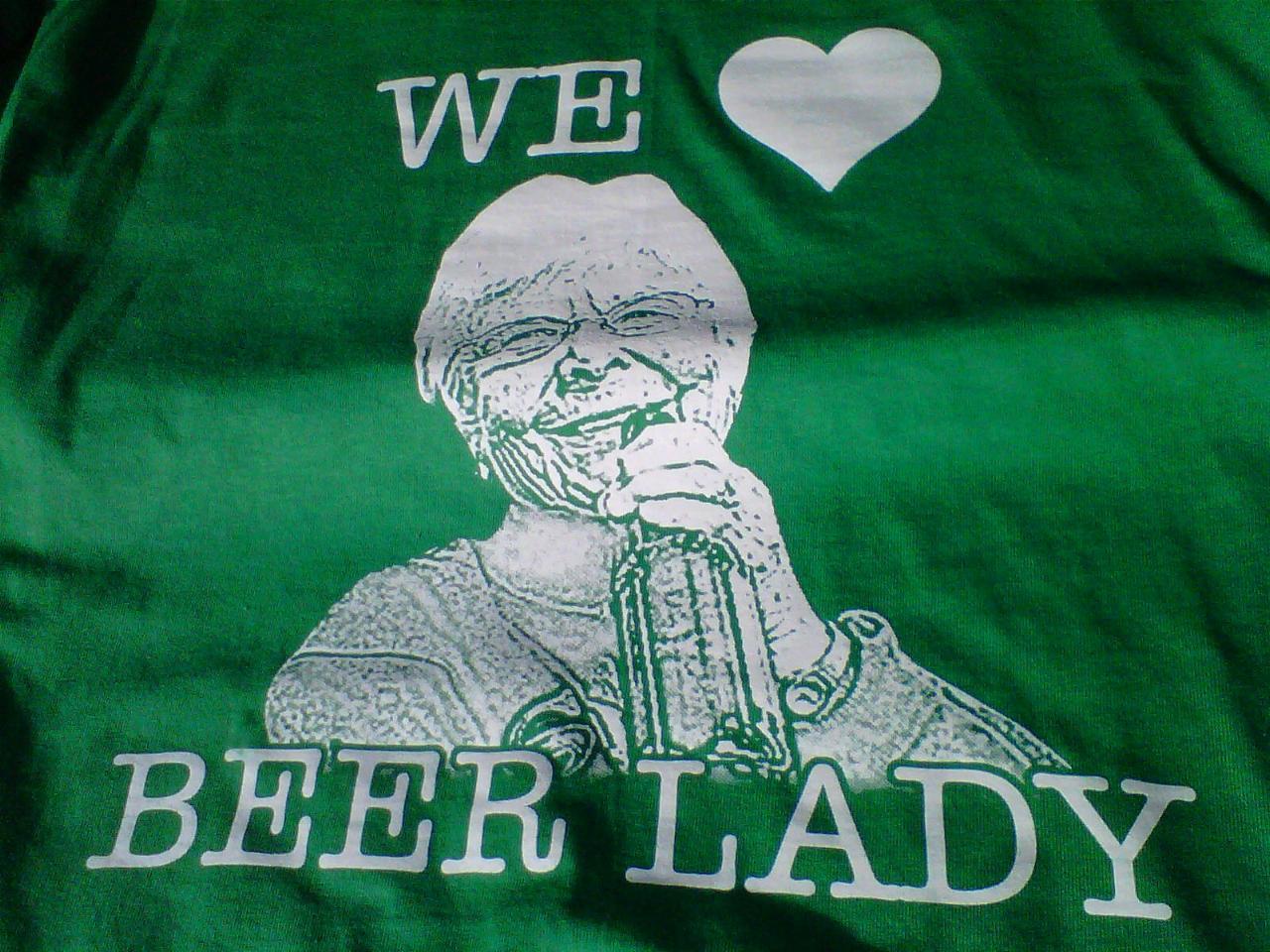 It has not been a good week for hockey fans of the University of North Dakota.
Last week, the school eliminated women's hockey.
On Saturday, "Beer Grandma" — she preferred "Beer Lady" — died.
She was Beth Delano, 90 a Northwood, N.D., woman who has been going to UND men's hockey games since 1947, the Grand Forks Herald says.
Her hockey fame, however, was more recent. The big scoreboard video caught her drinking a beer during a break in the action, to the roaring approval of the crowd.
Since then, her image would get the crowd worked up.
"If she could raise her beer to get the crowd going, she would do it," her brother Gordon Delano told the paper. "It was a highlight for her, something both her and Dad truly enjoyed."
Alas, the former university president put a cap on the proceedings. Robert Kelly didn't think it a good image for the school.
That led to the creation of a Facebook group to demand she be allowed to return to the big screen, which she did — briefly — in 2011.
"I think the thing was everybody was so nice about it, except one or two of my friends in Northwood that were my age and didn't think rooting for beer was a great thing," she said in a 2011 interview. "For the most part, it was just a positive experience."
(h/t: Tom Weber)