"I am never going to let this dog go," Christi Smith, of Brooklyn Park, told the Pioneer Press in 2013. "I owe him for the rest of his life."
Alas, the rest of TaterTot's life was short. The "pitty", an American Pit Bull Terrier, who became famous for saving Smith's son, was euthanized yesterday. Cancer.
"ToTs", as he was known, was hours away from being killed in a shelter when a rescue organization scooped him up and when Smith took him in on a temporary basis.
Here's the old PiPress account of how it became permanent:
"I put my son to bed at about 8:30 in the evening," Smith says. "He woke up between 12 and 1:30 to ask for something to drink. He was acting weird — really out of it. I chalked it up to being deliriously tired. I wasn't too concerned."

TatorTot was concerned, though.

"After putting Peyton back to bed, not even 20 minutes later, TatorTot began running back and forth from Peyton to me," Smith says. "He was barking and acting like something was wrong. I was like, 'What, didn't you get enough exercise today? Come lay down, it's bedtime.'

"He didn't let up.

"Finally, I went to check on my son. He was barely breathing. TatorTot was on his bed, barking and pawing at him, licking his face. Any normal child would have woken up. He wasn't waking up."
ToTs became an Internet sensation and a fine representative of a misunderstood breed.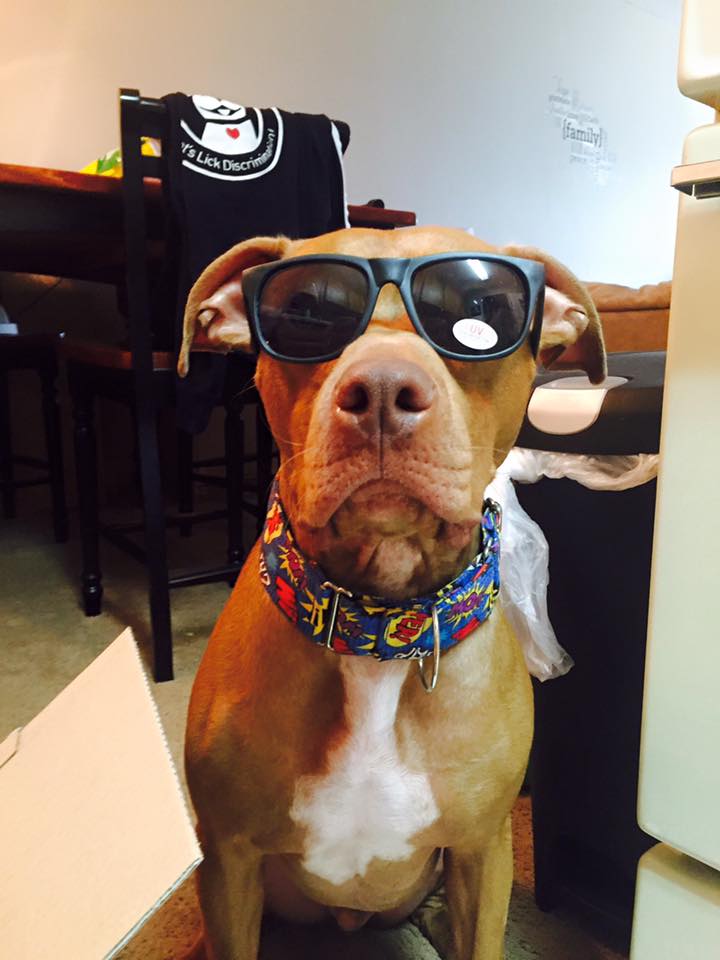 Dogs do not have long lives, but they work their way into our hearts at lightspeed.
So anyone who's ever had a pup understands what Smith wrote on Tots' Facebook page yesterday. There's no better example of our humanity than the fact we don't let our dogs suffer.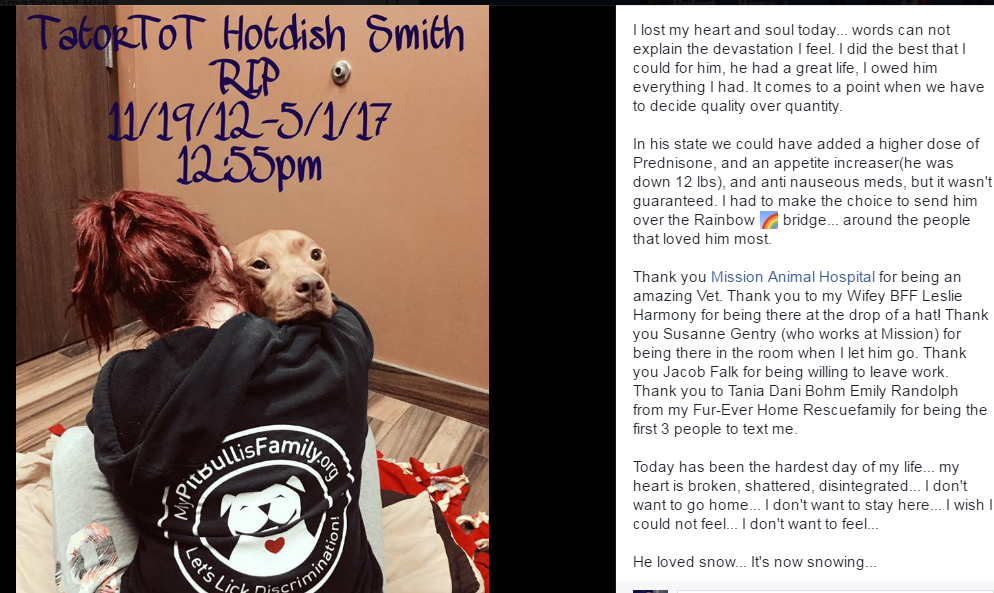 (h/t: Nancy Yang)