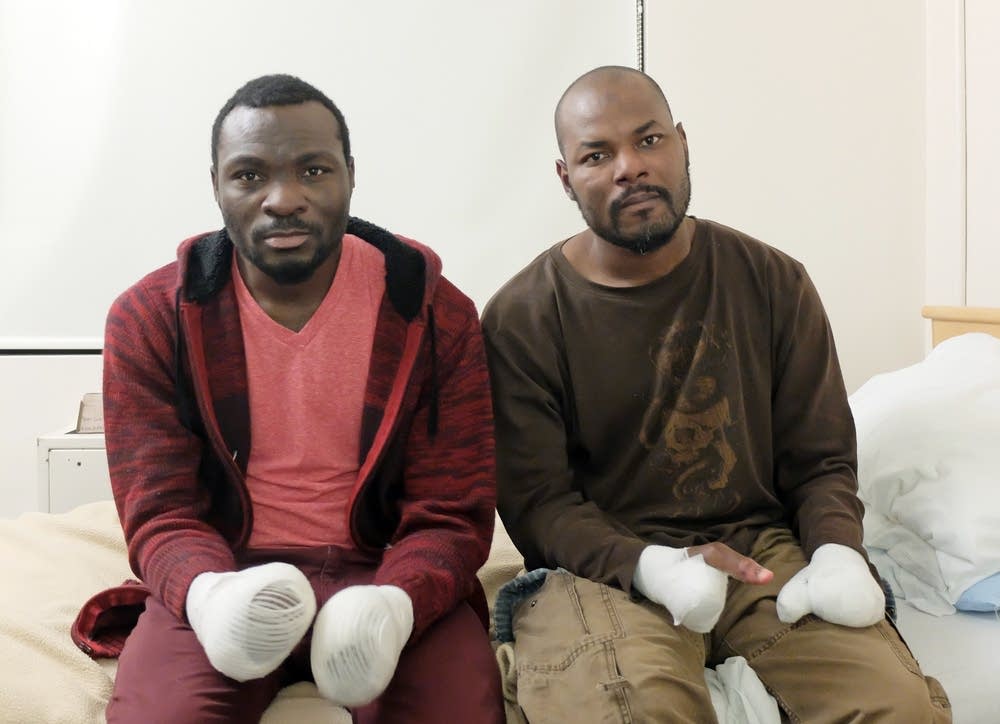 Seidu Mohammed gave up a lot when he left Minneapolis, took a bus to Grand Forks, N.D., and walked to what he'd hoped would be the freedom he saw across the border in Canada on Christmas eve.
He lost all of his fingers and parts of both ears. Frostbite.
"My eyes was frozen. I can't see anything, and we are walking on the highway. I was very terrified. I was about to give up," Mohammed told MPR's Dan Gunderson in February.
In exchange for his fingers and ears, Mohammed now has his freedom, the CBC reports today.
Mohammed, who fled Ghana for the U.S. because he's bisexual, has been given permanent asylum in Canada.
Razak Iyal, shown in the photo above, has not yet heard whether he, too, will be allowed to stay in Canada.
He says his father, a strict Muslim, disowned him after he was caught with a man at a soccer practice facility.
Mohammed says doctors could have used his toes to replace his fingers, but he declined. He wanted to be able to play soccer again.