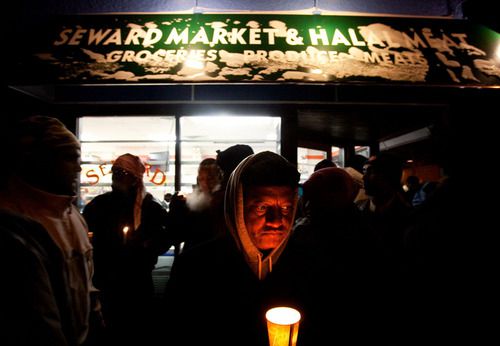 Over the objections of one justice, the Minnesota Supreme Court Wednesday upheld the life sentences given to the killer of three people at the Seward Market and Halal Meat on East Franklin Ave., in Minneapolis in 2010.
Mahdi Hassan Ali was initially sentenced to life without parole, a sentence that was modified after the U.S. Supreme Court struck down mandatory life sentences without parole for juveniles.
The state Supreme Court had sent the case back for the resentencing after the Minnesota Legislature failed to adjust the law mandating life without parole for juveniles in particularly heinous crimes.
In the resentencing, however, Hennepin County Judge Peter Cahill structured the three sentences so that, although Ali, who was 16 at the time of the killings, would be eligible for parole after 30 years on each count, the sentences were to be served consecutively, effectively keeping Ali in prison for life.
On Wednesday, the Minnesota Supreme Court refused to apply a U.S. Supreme Court ruling on the subject to Ali, because his sentence involved three separate sentences and the U.S. Supreme Court ruling that life without parole for juveniles is unconstitutional — "for all but the rarest of juvenile offenders, those whose crimes reflect permanent incorrigibility," it said — involved only one sentence (See opinion).
The Minnesota court agreed with state prosecutors, who argued that each sentence has to be viewed separately under the 8th Amendment (barring cruel and unusual punishment), while Ali's attorneys argued the total sentence is the "functional equivalent" of life without parole.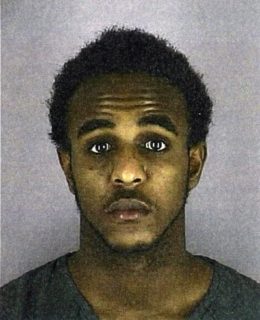 "… we simply hold that absent further guidance from the Court, we will not extend the Miller/Montgomery rule (requiring a hearing to consider a juvenile's age before sentencing) to include Mahdi and other similarly situated juvenile offenders who are being sentenced for multiple crimes, especially when the Court has not held that the Miller/Montgomery rule applies to sentences other than life imprisonment without the possibility of parole and the issue of whether consecutive sentences should be viewed should be viewed separately when conducting a proportionality analysis under the Eighth Amendment remains an open question," Justice Natalie Hudson wrote for the majority in an opinion that seems to invite review from the U.S. Supreme Court.
In her dissent, however, Justice Margaret Chutich said while the U.S. Supreme Court has not specifically ruled on cases where a juvenile is charged with multiple murders, it has "decided a line of cases establishing that children are 'constitutionally different from adults in their level of culpability' and are thus 'less deserving of the most severe punishments.'"
Not extending the opportunity of parole until Ali is 90 constitutes the most severe punishment, she suggested.
"In affirming Mahdi's aggregate minimum sentence of 90 years in prison, the majority allows juvenile offenders like Mahdi to be deprived of liberty for life without prior consideration of their youth, attendant characteristics, and prospects for reform to determine whether they belong to 'the rarest of juvenile offenders . . . whose crimes reflect permanent incorrigibility,'" Chutich wrote.
Even if Ali's three life sentences were to be served concurrently rather than consecutively, Chutich said, he might still never be released from prison.
To be sure, the United States Supreme Court has not expressly extended this substantive rule to juveniles who receive consecutive sentences that are the functional equivalent of life imprisonment without the possibility of release. But the foundational principle animating its Eighth Amendment decisions regarding juveniles is crystal clear: "imposition of a State's most severe penalties on juvenile offenders cannot proceed as though they were not children."
Hudson rejected Chutich's assertion, however, writing that the U.S. Supreme Court answered "a separate and distinct Eighth Amendment question" than the one Ali's three sentences presents.
No other justice joined Chutich in her dissent.
Killed in the botched robbery at the market were store employees Osman Jama Elmi, 28, of St. Paul, and Mohamed Abdi Warfa, 30, of Savage, Minn. A customer, Anwar Salah Mohammed, 31, of Brooklyn Park, Minn., was shot dead when he came in to buy a phone card. Ali chased him through the store and shot him three times in the back.
From the archive: What to do with children who kill? (MPR NewsCut)