Wisconsin, be on the lookout for this picture.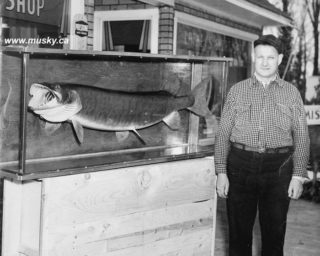 It's a picture of Louie Spray, of Rice Lake, Wis., who once owned the Wisconsin musky record — three times. He died in 1984, his gravestone noting his fishing prowess.
Someone stole his picture from the Nite Owl Drive-in in Milwaukee this week. It had been on display in one of the most prominent spots in the joint that serves up history: above the men's room toilet.
It's a uniquely Wisconsin crime, the Milwaukee Journal's Jim Stingl says.
Its disappearance leaves behind only a mystery: Who on earth would go to the trouble of stealing an old picture of a musky from a men's room, let alone one that was all over the internet anyway?
This is one of those crimes that doesn't cost a victim a lot, just some of owner Chris Roepke's faith in humanity.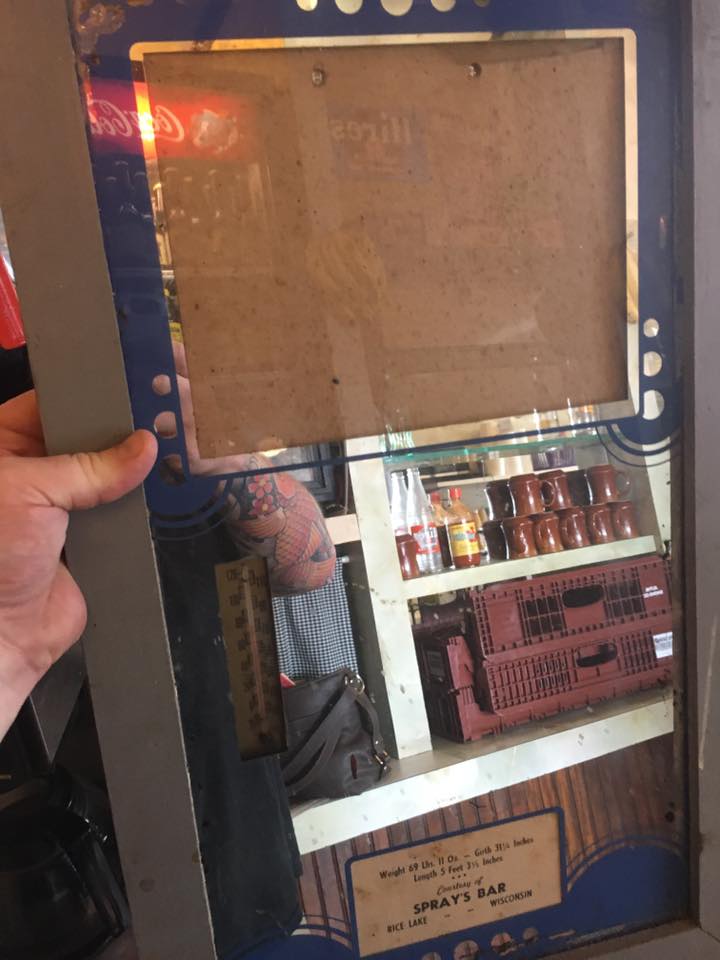 The picture was taken out of a frame that contained the inscription: "Weight 69 lbs. 11 oz. Girth 31¼ inches. Length 5 feet 3½ inches. Courtesy of Spray's Bar, Rice Lake, Wisconsin."
The disappearance has rekindled a debate about the Rice Lake man. Some said he ground up other fish and shoved it in the musky above to increase its poundage.
Emmett Brown, head of the National Fresh Water Fishing Hall of Fame in Hayward, Wis., says the record is legit and anyone who says otherwise is engaging in "bar talk, innuendo, jealousy and bad science," Stingl says.
We'll never know. It was destroyed in a 1959 fire.