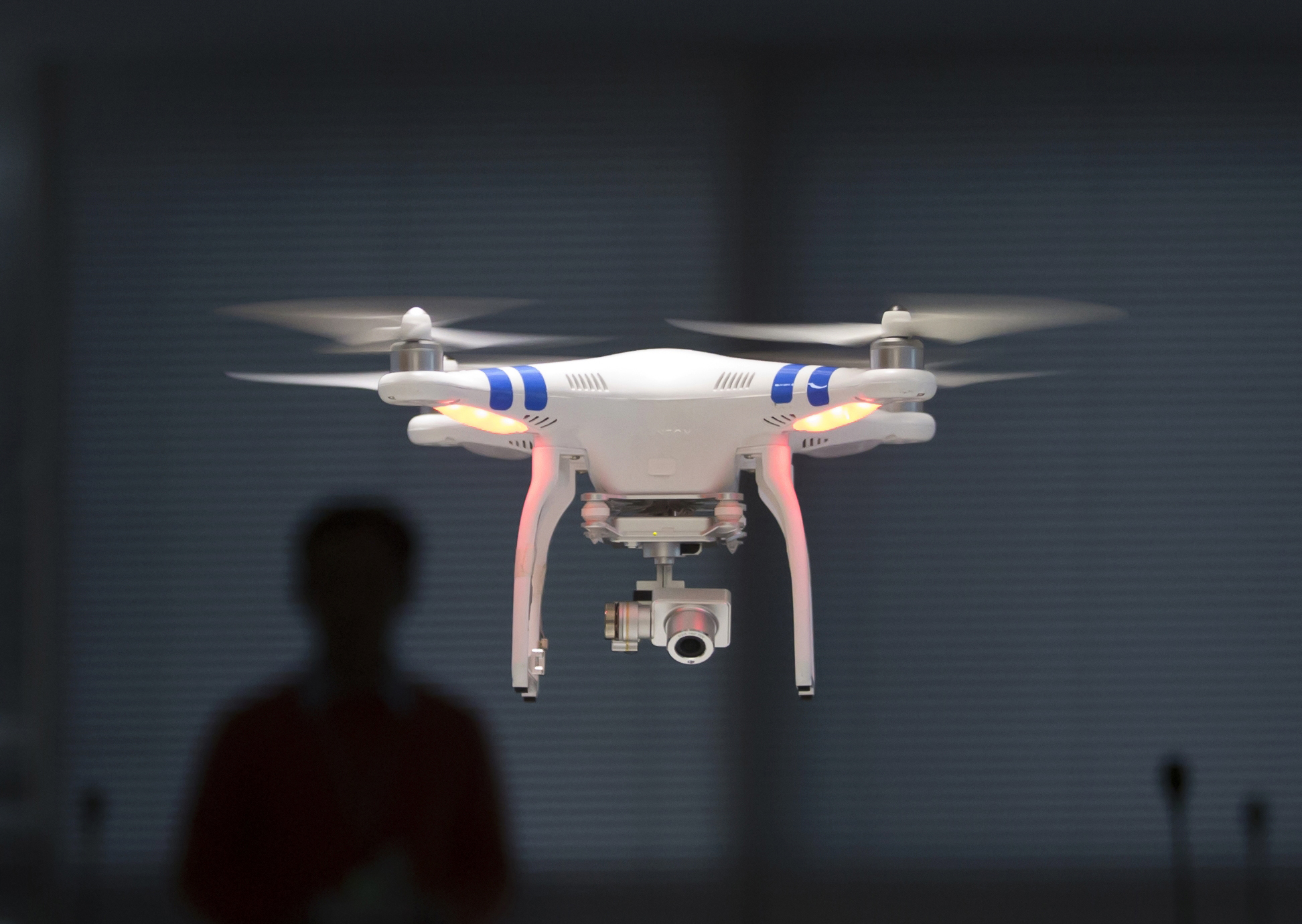 Because of one guy who wanted to fly his drone wherever he wants to, a U.S. Circuit Court of Appeals today struck down the FAA's attempt to bring some order to the proliferation of drones in the nation's airspace.
I know what you're thinking. Some kid feels so entitled that he doesn't think the rules should apply to him.
He's no kid.
Inside John Taylor's fight for (drone) liberty ft. @chrisvo https://t.co/dWpTCznoNu @drone_law #dctech pic.twitter.com/5evwm8i5Ew

— Technical.ly DC (@TechnicallyDC) February 13, 2017
He's John Taylor.
He sued the FAA, saying it didn't have the statutory authority to require people who buy drones to register their aircraft.
"I started thinking, it's not going to accomplish what they say they're going to accomplish — the safety benefits are not there," Taylor said in an interview in February, shortly before he argued his case. "How do you stop people from flying irresponsibly?"
He won the old fashioned way. He was right, as I wrote a year and a half ago.
Congress pushed the FAA to regulate drones with a law in 2012, but it also added a provision that undid the effort. A provision said the FAA couldn't "promulgate any rule or regulation regarding a model aircraft … if the aircraft is flown strictly for hobby or recreational use."
In its decision handed down today (see opinion) the Court of Appeals for the District of Columbia was pretty direct.
"Statutory interpretation does not get much simpler," Judge Brett Kavanaugh wrote on behalf of a three-judge panel. "The Registration Rule is unlawful as applied to model aircraft."
Kavanaugh turned aside the FAA's assertion that it was authorized by existing rules to register drones, essentially finding no distinction between a drone and Boeing 737 aircraft.
"The Registration Rule does not merely announce an intent to enforce a pre-existing statutory requirement," Judge Kavanaugh said. "The Registration Rule is a rule that creates a new regulatory regime for model aircraft. The new regulatory regime includes a 'new registration process' for online
registration of model aircraft.The new regulatory regime imposes new requirements – to register, to pay fees, to provide information, and to display identification – on people who previously had no obligation to engage with the And the new regulatory regime imposes new penalties – civil and criminal, including prison time – on model aircraft owners who do not comply.
"In short, the Registration Rule is a rule regarding model aircraft," he said.
Taylor tried to go further in his challenge, however.
He asked the court to also strike down airspace rules regulating where drones could fly, particularly within the no-fly zone around Washington, D.C.
The court, however, would have none of that. It said Taylor missed the deadline for opposing the FAA airspace rule.
The FAA did not clarify in its statement this afternoon reacting to the ruling, whether people buying drones still have to register them.
"The FAA put registration and operational regulations in place to ensure that drones are operated in a way that is safe and does not pose security and privacy threats. We are in the process of considering our options and response to the decision," it said.