Nothing can disrupt a political debate like a human face put on the issue.
Alison Chandra did that this week. This face. Her son: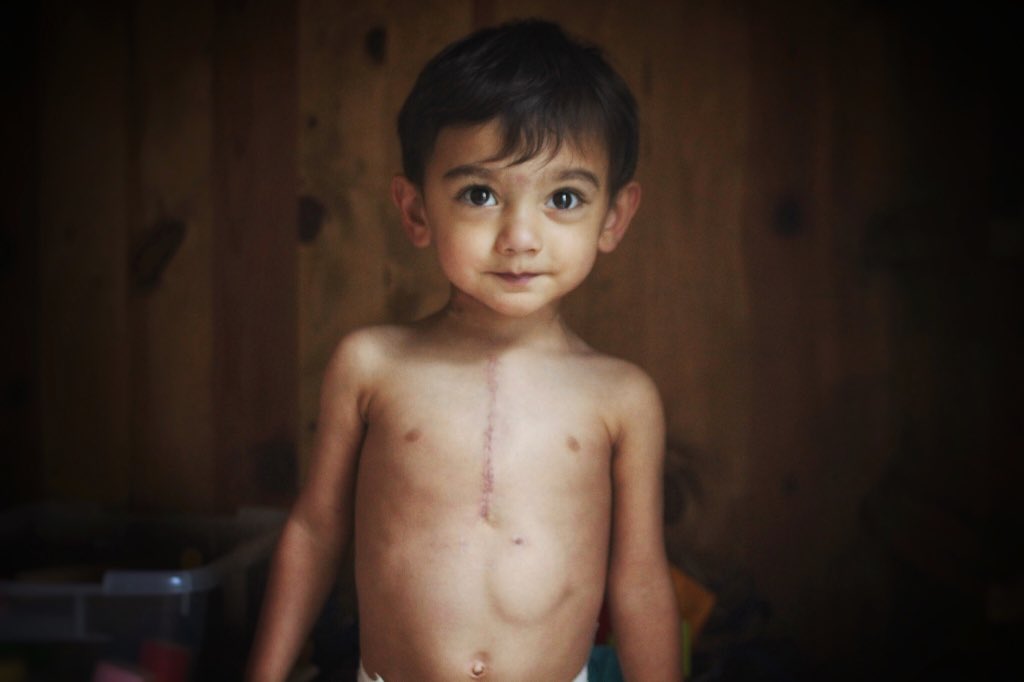 It started on Friday when she tweeted the image of the bill she got from a Boston hospital for her son's open heart surgery in February.
It seems fitting that, with the #TrumpCare debate raging, I got this bill in the mail today from Ethan's most recent open heart surgery. pic.twitter.com/pyUE2UxbWW

— Ali (@aliranger29) June 24, 2017
I'll save you some math; without insurance we would owe $231,115 for 10 hours in the OR, 1 week in the CICU and 1 week on the cardiac floor. pic.twitter.com/CQ9OjOsFX8

— Ali (@aliranger29) June 24, 2017
The surgeon who created what we call Ethan's "Picasso heart," shaping 4 chambers from the 2 he was born with, is several states away.

— Ali (@aliranger29) June 24, 2017
We also regularly see a local cardiologist, and electrophysiologist for his pacemaker, a pediatrician, & immunology for his polysplenia.

— Ali (@aliranger29) June 24, 2017
A lifetime cap on benefits is the same as saying, "Sorry, you're not worth keeping alive anymore. You're just too expensive."

— Ali (@aliranger29) June 24, 2017
Tell that to the boy who wraps his warm arms around my neck and snuggles close after a nap. pic.twitter.com/zznY4S7QtM

— Ali (@aliranger29) June 24, 2017
"My fear is that this bill comes into play and suddenly essential health benefits are no longer covered, like hospitalization, prescription medications," she told CNN. "He will rely on prescription medications for the rest of his life. He is functionally asplenic and will need to take prophylactic antibiotics the rest of his life to prevent and protect against sepsis, a huge risk of death for our kids in the heterotaxy community."
I know how insurance works. I'm not stealing from you. I am not a dumb bitch.

That pretty much covers the majority of my negative mentions.

— Ali (@aliranger29) June 24, 2017
Related: Medicaid caps in health care bills could push more special needs costs onto schools (Milwaukee Journal Sentinel)
From birth to death, Medicaid affects the lives of millions (NPR)