If you've worked in the cubicle farms of America long enough, you're probably familiar with the typical memos that come out at firing and layoff time, dripping with passive aggressive, but nothing you can pin the writer down on.
That's the way the news release went from the Minnesota Timberwolves late Friday announcing they've traded Ricky Rubio.
This quote from coach Tom Thibodeau was particularly lacking.
"We'd like to thank Ricky for his time in Minnesota over the course of the last six-plus years," said Timberwolves President of Basketball Operations and Head Coach Tom Thibodeau. "Ricky has been a consummate professional over my time in Minnesota and has done tremendous things in the community. We appreciate all he's done for the organization and wish him the best of luck in Utah."
The news release seemed to underlie the whispers among some of those who cover Thibodeau that he didn't particularly like Rubio, certainly as a player and perhaps as a person. Odd, indeed.
Ricky was a victim of his own team's incompetence. He was expected to be a savior when he was drafted, then took a few years before he finally signed with the team.

When he made his debut shortly after Christmas in 2011, we'd never seen anything quite like it, at least on this team. He could pass between player's legs, behind the back, seeing things nobody else saw. What's more: He made going to a Timberwolves game fun.
And he had that hair. He was Bob Cousy and Davey Jones rolled into one.
I mean, this face, people. This face.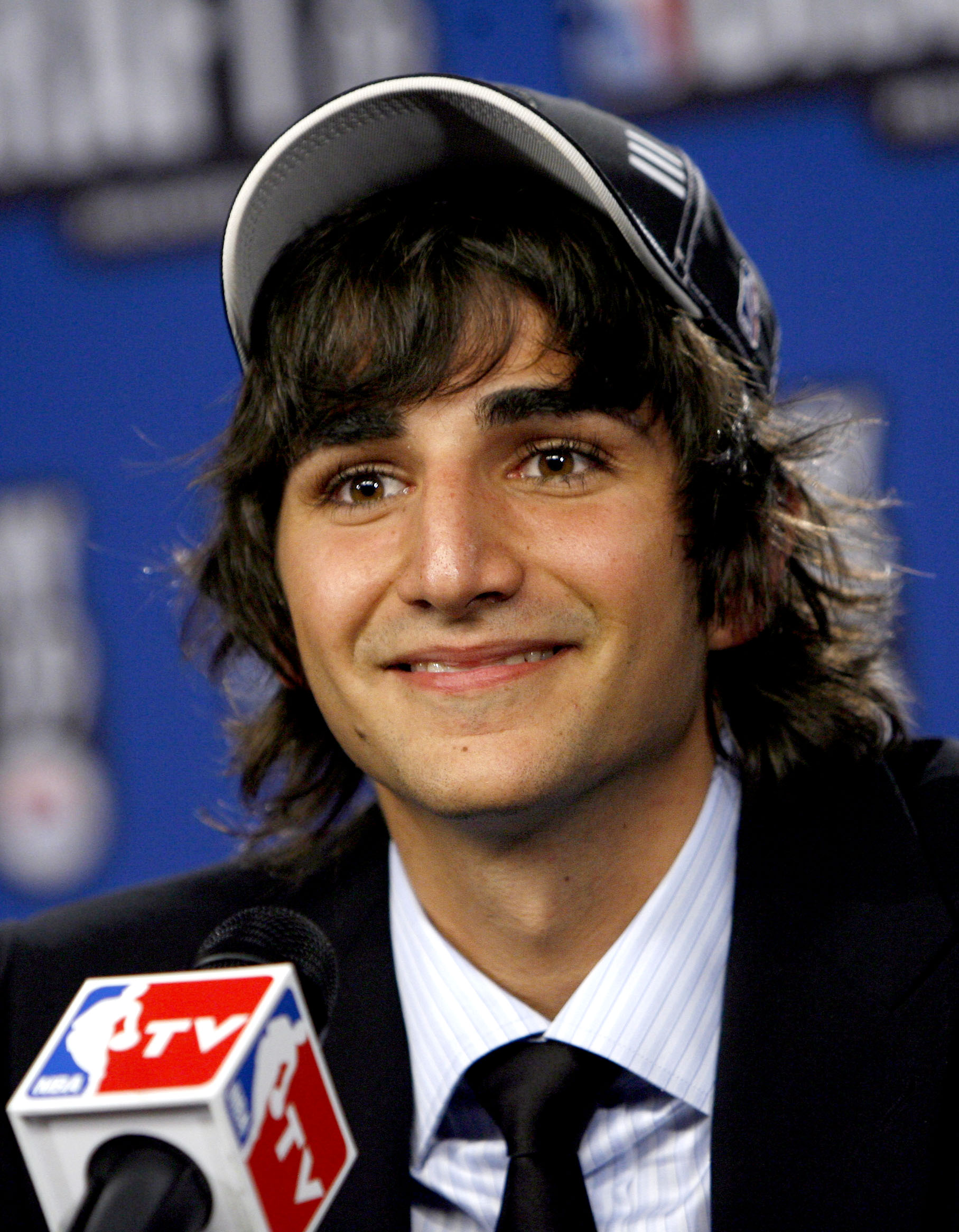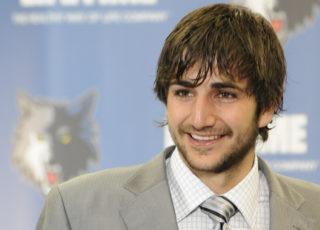 But he couldn't shoot and he couldn't be a savior and, guessing here, some salary needed cutting in order to sign Andrew Wiggins to the league's maximum allowed contract so that he doesn't go home to Toronto when he becomes a free agent.
As for Thibodeau, writer Britt Robson notes Timberwolves fans wanted someone running the organization who would shake it up, and that's what they've got.
You can't get keys to franchise + then not boldly follow your instincts + preparation. Wolves fans craved big knocker. This is part of it.

— brittrobson (@brittrobson) July 1, 2017
Guy who can get you Jimmy Butler also guy who wants to lose you Ricky Rubio. We know nothing he does is done lightly. This is the ride.

— brittrobson (@brittrobson) July 1, 2017
Robson says Rubio won't be a good fit in Utah, which is a shame. He deserves better and we deserve to see him play for a true winner.
But Ricky's lone tweet didn't have a shred of sentimentality to it, suggesting that maybe he didn't love us that much.
Up for a new challenge

— Ricky Rubio (@rickyrubio9) July 1, 2017
Meanwhile, the Wolves only have two guards on the roster so there's likely another shoe to drop.
Matt Moore, at CBS Sports, says it could be a great trade for the Timberwolves…. if. "Ifs" have never been the team's strong suit.
And yet, this is incomplete. Why? Because it depends on who they get to replace him. If they land Kyle Lowry, this is a home run, and incredible get. If it's Jeff Teague, it's trading Rubio for Teague and a pick, when you have to commit big money to Teague at age 29.

Is Teague an outright drop in value for Rubio? Yes. Teague's defense has slipped to a high degree in the past two seasons. Maybe Thibodeau can get the most out of him, but basically you're swapping a great defender and passer for a bad defender and good passer who's a bit more of a shooter.
But Rubio was "the reason we even cared when the organization was dangerously incompetent," John Meyer at Canis Hoopus, writes.
"In the end, saying goodbye to Ricky was always going to suck," he says.
He's not lying.
[Update 6:23 p.m.]