Mayflies are a sign of a healthy aquatic ecosystem, the experts tells us. But it's hard to take comfort in that when you're creeped out by the occasional hatching.
Right, Duluth?
The Duluth News Tribune documented last night's invastion.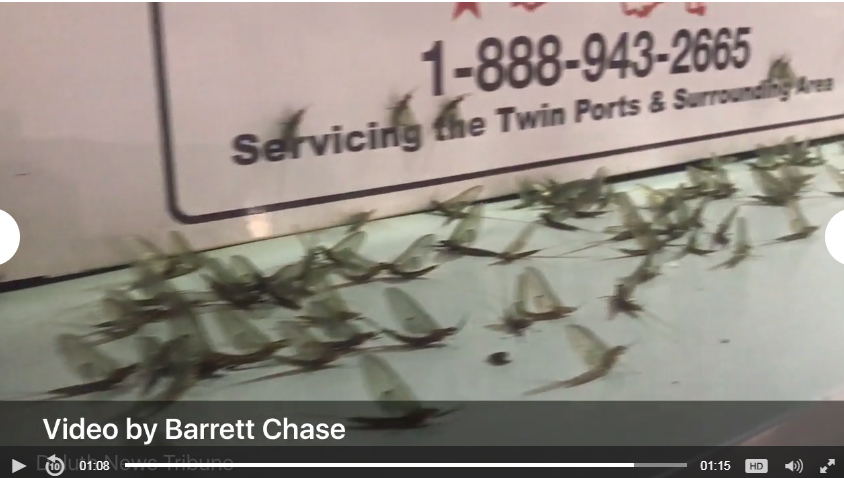 Once they reach the adult stage, mayflies have about 24 hours to mate and lay eggs before they die. No pressure there, eh, mayflies?