Let's hit the "kids today, eh?" collection.
Two dozen high school students, traveling the country learning about civil rights, stopped at the Emmett Till memorial in Money, Miss., last week only to find it vandalized. Again.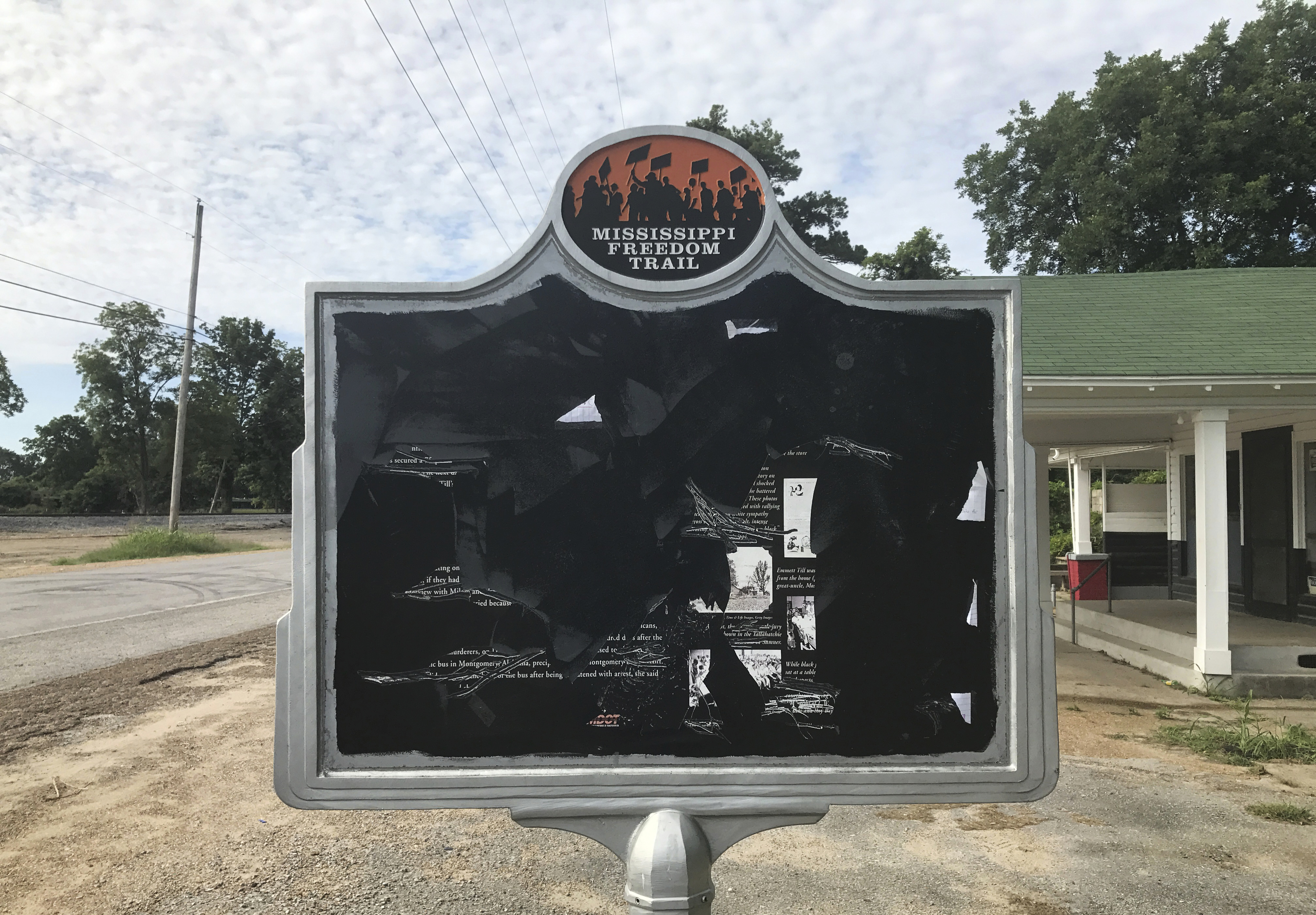 Till was kidnapped and lynched in 1955 after "offending" a white woman in a grocery store. His killers were acquitted and his mother held an open casket funeral to show the world what can happen to a black person in America.
The students who arrived at the memorial are affiliated with Cultural Leadership, a St. Louis based organization that trains the next generation of civil rights leaders.
"All of us were really quiet, staring, wondering what can we do," Camille Denton, 17, one of the students, tells the Washington Post.
The damage made it appear that "people were trying to get rid of a history that people need to know," said Josh Hagene, 17.
What would future leaders do?
This: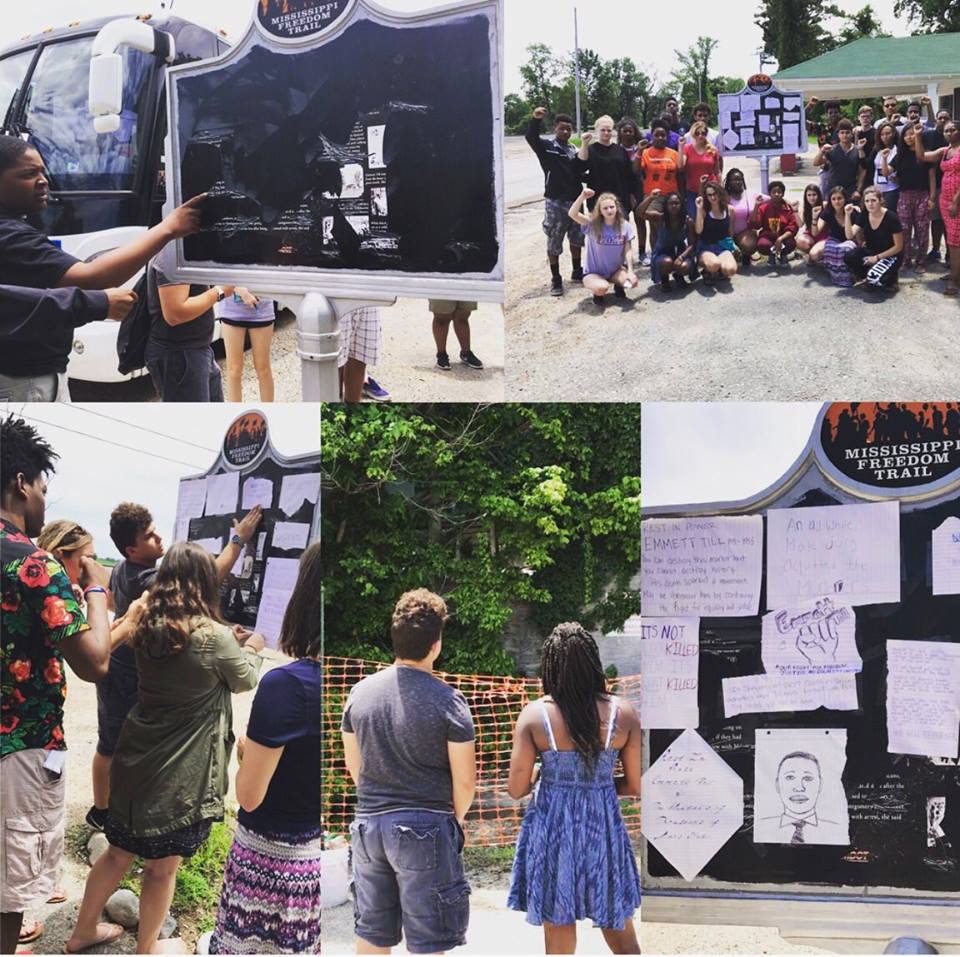 They "repaired" the sign with handwritten notes.
"For me it was kind of like a moment of realizing that I didn't have to just walk away," Denton told the Post. "We all could have gotten on the bus and kept going to our next destination instead of actually fighting back."
After they fought back, they got on the bus and headed for Little Rock.
The Mississippi Department of Transportation said it'll fix the memorial as soon as possible.