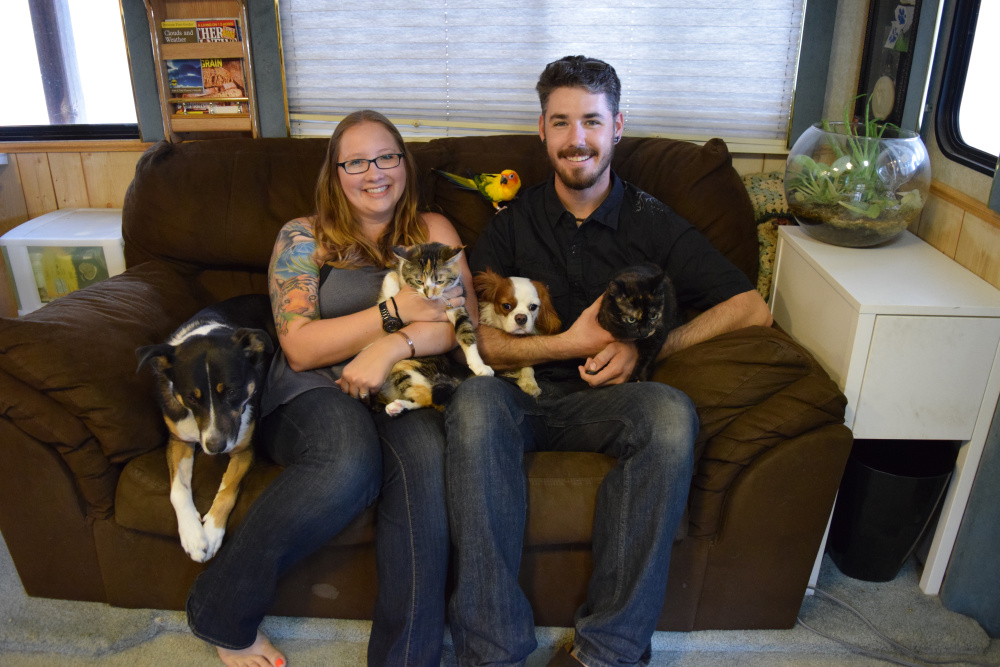 Since the day I interviewed Vicki Robin, author of "Your Money Or Your Life" several decades ago, Monday mornings have been a challenge, mostly because of one sentence: "Money is what you exchange your life's energies for."
Like most everyone else of my generation, when Pomp and Circumstance ended, I went to work, and have kept working and will continue working until either my employer or I say it's time to stop and I'll have more time to wish I traveled the world.
That's a lot of life energy, which is why Angela and Andy McLaughin's story in the Pioneer Press over the weekend resonates.
"Almost two years ago, my husband and I sold most of our possessions, including our house in St. Paul, bought a motorhome, quit our jobs and set out on the road for an adventure of a lifetime — all at the ripe ages of 27 and 28," Angela writes. "We jokingly called it our 'early retirement.'"
There's no right or wrong way to experience life. Every choice comes with the good and the bad. But, still, the cubicle farms of Minnesota are going to be a cauldron of jealousy today.
They wanted to figure out what to do with their lives and wanted to see someplace other than Minnesota while they still could.
Their essay in the PiPress provides an update on how that decision has worked out:
Staying in one spot while still living in the motorhome has made us reflect on the past and start planning the future. We now have a different image of what that future looks like.

Our adventure has taught us a better concept of space and necessities — it taught us that we can live without many of the creature comforts we were used to. Living together peacefully in 300 square feet is not always easy, but we have managed it with an ease I never expected.

Learning what we need and don't need was eye-opening, making us realize that things are just things — but memories are what matter most to us. We are happier than we have ever been with only each other, our pets and a few possessions.

One of the most significant lessons we took away from our time on the road is that we need to plan better — our enthusiasm and naïvety got the better of us. We had a faintly formed idea of where we wanted to travel. Much of our adventure was impulsively picking the next stop while driving down the highway. Though this was exciting, we should have planned an overall timeframe and budget. My adventurous-side wants to reject restrictions that planning brings; however, there needs to be some balance.
"Happiness does not need to be fleeting, that adventures can happen anytime and that taking time to do exciting things is important," she writes.