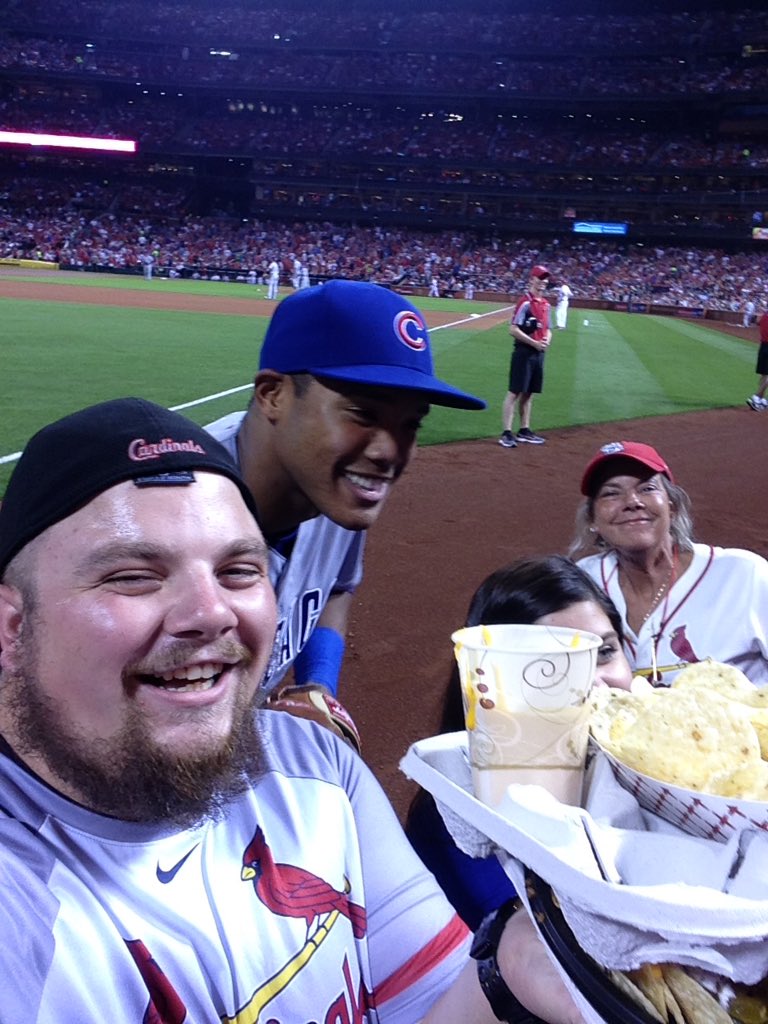 The Chicago Cubs are one of those teams you want to hate, but can't.
Meet Nacho Man.
Nacho Man: "The @Cardinals actually gave me the loaded nachos. … The @Cubs brought me plain nachos with a cup of cheese." #STLCards pic.twitter.com/d2sRm66qi0

— FOX Sports Midwest (@FSMidwest) September 26, 2017
"Are you OK?"
"Yes, I'm fine."
"OK, back to the nachos…"
Classic.
In other baseball news, the Twins are going to the playoffs a year after losing 103 games. How do you like them nachos?