Tomorrow, Target Field is going to host a football game and there are plenty of people who want to see St. John's play St. Thomas in one of Division III's oldest rivalries. The place will be sold out. It was a slam dunk move for the Twins to host the game in the Church of the Thinking Person's Game.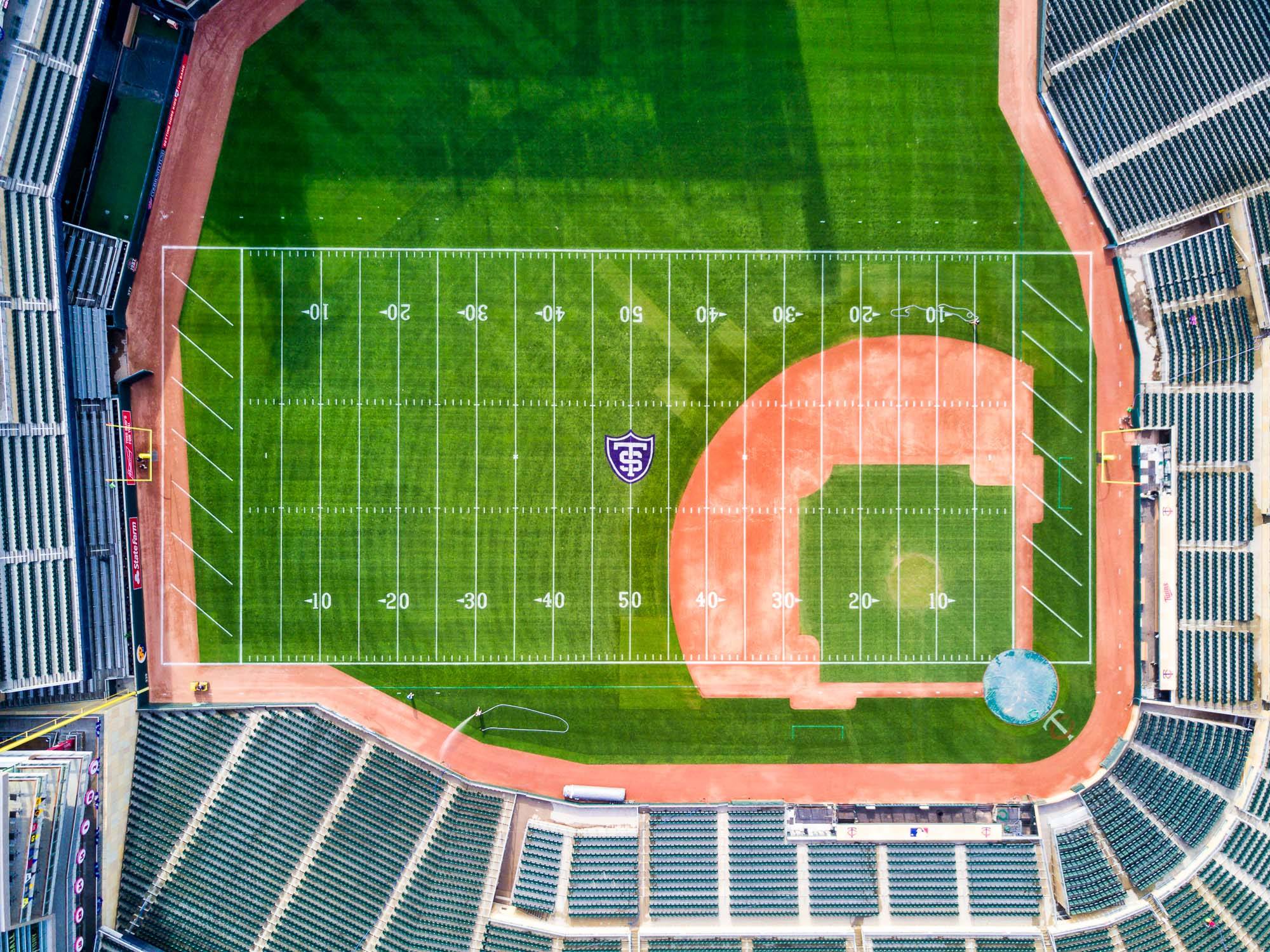 Back in the day, football was often played in baseball stadiums. The New England Patriots of my youth played in Fenway Park.
So it wasn't unusual after the football game, to still the see the football lines when watching a baseball game.
And that might account for the reaction the Twins have gotten to posting the various images of converting a beautiful baseball stadium into a gridiron.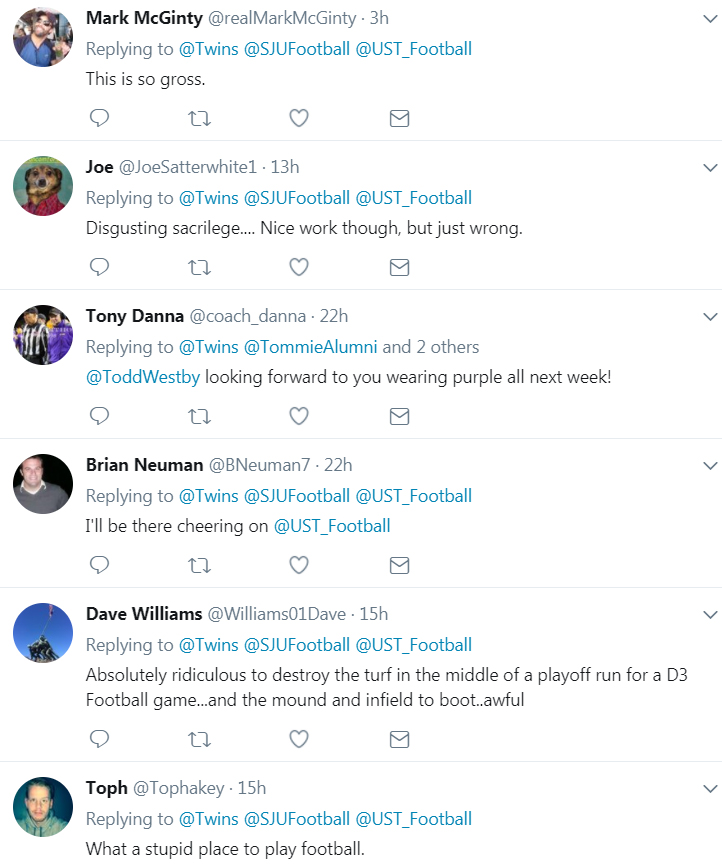 Football is a bully. It's already taken over as the national pastime, it's made itself synonymous with America itself, and football lines on a baseball field is saying "your season's over, it's our time." This is desecration of a sacred ground.
Watch how we transformed Target Field into a football field for Saturday's @SJUFootball vs @UST_Football game! pic.twitter.com/2Ipl18BGez

— Minnesota Twins (@Twins) September 21, 2017
September, and — if the Twins don't blow their lead for a wild card spot — October constitute the last beachhead for baseball's existence in the national consciousness.
Nobody gets upset when a country music star plays at Target Field, but country music hasn't stolen baseball's popularity.
Enjoy the game, football fans. Clean up after yourselves and take those lines with you when you leave.