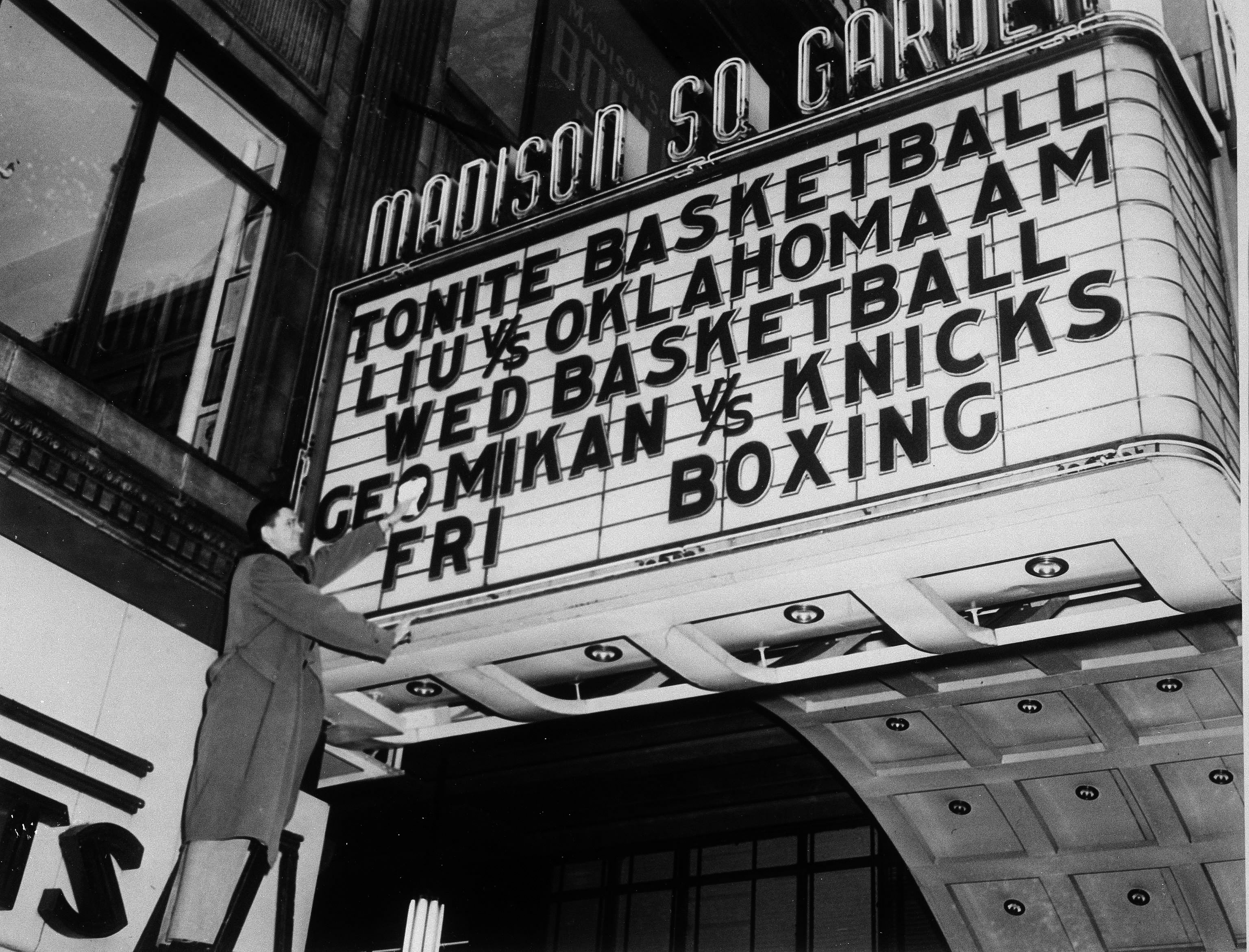 I am told that a member of the MPR News audience called the newsroom today to scold the organization for not indicating that the Minnesota Lynx are the most successful professional franchise in Minnesota sports history.
At least until this time next year, there's a good reason for that: they're not.
That distinction goes to the Minneapolis Lakers who own the distinction on a bit of a technicality.
Like the Lynx, the Lakers are the proud owners of four basketball championships in the biggest basketball league — the National Basketball Association for the Lakers and, of course, the Womens National Basketball Association for the Lynx.
The Lakers won four out of five championships in the NBA from 1950 to 1954.
Becoming the NBA of today, however, required a merger between the Basketball Association of America (BAA) and the National Basketball League (NBL).
In its last season before becoming the NBA, the BAA crowned the Lakers as champions.
In the merger, the NBA adopted the records of the previous BAA as the official statistics of the NBA. That's an important distinction, too, because the Lakers played in the NBL before joining the BAA and won a championship in 1947-48, but for the purposes of NBA history, that's not included as an NBA championship.
Next year, the Lynx will likely win the their fifth championship, at least staking a claim to share the distinction as the most successful professional sports franchise in Minnesota history with the Lakers, and someone will call the newsroom to ask, "what about 1947-48?"
That's a debate for then.
Here's a claim for now that's more defensible:
Lindsay Whalen is the greatest athlete in the history of Minnesota sports.