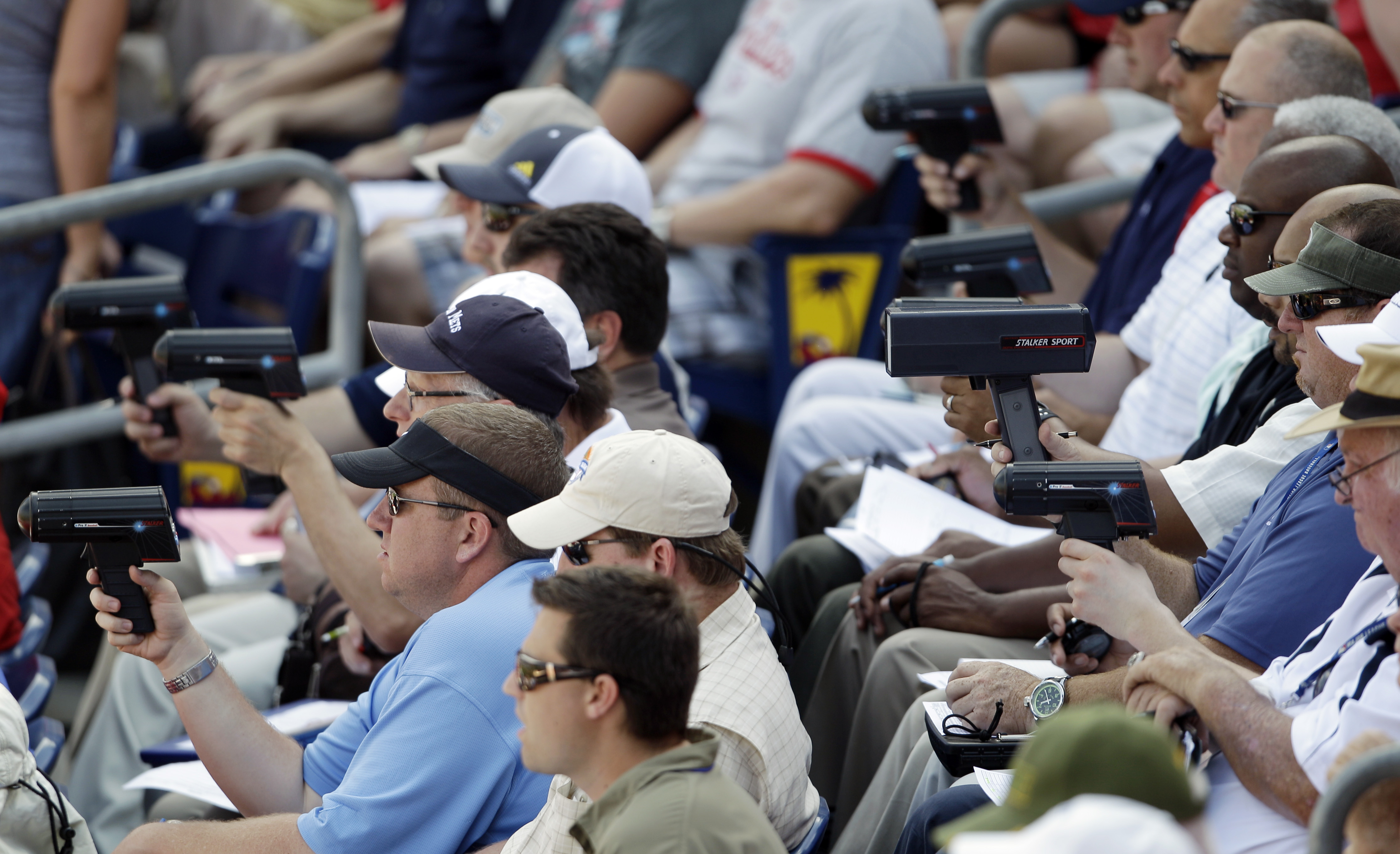 If you haven't paid attention to baseball's postseason since the New York Yankees eliminated the Minnesota Twins, you're missing a tremendous performance by baseball's most valuable players: scouts.
After dispatching the Twins, the Yankees knocked off the heavily-favored Cleveland Indians, reducing their once-fearsome offense to tears, and in three games against an even better offense — Houston — the Yankees have given up 2, 2, and 1 run in three games, two of which they lost. Hey, a scout can only do so much.
But the Yankees scouts have clearly done their jobs in finding the weakness in opposition batters.
Where do scouts come from? For the Minnesota Twins, the media.
John Manuel, who has been editor-in-chief and writing scouting reports and report cards for Baseball America for two decades, announced Tuesday that he's been hired by the Minnesota Twins.
Baseball America has been the bible for coverage of minor league and collegiate prospects.
The move is further indication that the Twins are trying to recreate the success of the Cleveland Indians, who have been hiring people away from Baseball America to be scouts in the organization.
Prior to this season, the Twins hired Derek Falvey from the Indians' front office to be their new baseball operations boss.
With Manuel's hiring, as well as the impact on the game media members hired by teams have had on teams (think Bill James), perhaps we're closer to finally putting to rest the notion that you have to play the game to know the game.
(h/t: Paul Tosto)